←
Back to Blog
Good news squared: X-Cart 5.3.6.4 is out & Upgrade to X-Cart 5.4.0.5 is available
To be completely honest, X-Cart 5.3.6 is no news, it came out almost a year ago. But we did work hard on updating it and today are releasing the freshest v5.3.6.4.

We've published the features of v5.3.6 before, so I won't load all the details here but give the links for the release post and the changelog instead. Now for the one that IS the news.

Some of you have already seen X-Cart 5.4.0, some haven't. But I'm pretty sure everyone's been anticipating this moment.

Non-beta, non-developer-only, X-Cart 5.4.0 is available for upgrade!
X-Cart 5.4.0
Given X-Cart 5.4.0 is a level up from X-Cart 5.3.6, here you can see a whole bunch more major improvements.
Mainly, they concern SEO and marketing tools, as these are the ways to stay ahead of your competitors. We believe they should be as easy to use as they can possibly be, so that you have all the time you need and concentrate on developing your business.
Without much further ado, let's remember what's been added here.
For your convenience, I've cross-linked the subheadings to the corresponding sections of the previous posts, feel free to follow them to read more.
A couple of years ago, some used to say email marketing was dead. Well, two years passed and emails are still an integral part of the sales process, their role is even increasing over time.
Transactional emails, abandoned cart emails, order status emails… you name the rest – you can't imagine sales process without them.
This is why in X-Cart 5.4 we paid special attention and simplified trimming them according to your needs.
First of all, your customers will love the renewed design of your transactional emails.
Second of all, we made sure you can customize them as much as you like. With the webmaster mode, you can do that on the go, never having to code a single line.
Webmaster mode has been an option for a long time already.
What we did here is improve its looks and usability and add a number of handy features: both in layout editor and template editor modes.
First of all, the new upgrade system runs separately from your live X-Cart store, which helps eliminate some nasty errors.
Second of all, it gives the admin the opportunity to roll back the updates if need be.
These are basically design improvements: updated list view and grid view.
But there is a quite important usability change there, too – we've removed the outdated "Quick View" option from the product list page.
It used to confuse some visitors and lead them away from a store without looking back. Now, it's not what you want your visitors to do, right?
For a product or a category that's not available for sale anymore, X-Cart will now show a beautiful 404 page. But beauty is not what makes your clients stay with you, is it?
So we have added two options to that page as well: go to homepage or choose from the suggested items. Either way, the client stays at your site.
There was also a major improvement to X-Cart ↔ Google Analytics interaction.
We located an issue where some of the necessary information skipped forwarding to GA, which caused incorrect statistics calculation.
Now that it's been phased out, you can be sure you get all the precise information in your Google Analytics account. Your client doesn't have to fill out some of the forms.
The features described above should give you an understanding of how much X-Cart's improved.
The other changes include some technicalities: new PHP versions support, new JavaScript libraries, etc.
They all aim at better workflow of your upgraded X-Cart and may seem like minor changes but nonetheless are they important.
For those of you who consider developing an addon or two for your own store or for sale, we've gathered the Style Guide. This helps both you and us: it keeps the development environment clean and addons compatible with the core and one another.
X-Cart 5.4.0
Now for the latest hottest news. X-Cart 5.4.0 is available for upgrade to those who decide to level up. (Now, who wouldn't?)
There are a few improvements here, too.
Bugfixes
In a perfect world, there are no bugs, and upgrading any software is as simple as pressing a couple of buttons.
At times when the trees were shorter and the grass greener and X-Cart a lot younger, there was a developer – very skillful but very arrogant – who used to make creative moves when developing X-Cart. Anytime anyone spotted a bug in his code, he used to reply very calmly, "It's a feature." 🙂
Anyway, the reality is this. Any new software – no matter how skillful the developers are – tends to have bugs develop random features every now and then.
This is why we took our time to test the new version inside out before you could actually upgrade to it.
To tell the long story short, we have addressed all the occurring bugs, and it's now safe to upgrade.
New features
The only thing that was added since latest X-Cart 5.4.0 release is the ability to upgrade from 5.3.6.0 to 5.4.0.5.
I have already elaborated on the many new features in my previous post, welcome to check them out!
Check new features outSee v5.4.0.5 changelog
Upgrading
The upgrade procedure is simple for those who run their X-Cart stores on X-Cart v5.3.6.4.
Those who have X-Cart of lower versions, you have two options:
Upgrade to X-Cart v5.3.6.4 and then upgrade to X-Cart 5.4.0.5. There are no extra costs involved, provided that you have active access to upgrades.
Download a fresh X-Cart 5.4.0.5 and import your store data in it. This option does not involve any extra costs at all, but you will have to set up your store from scratch.
With any questions, please contact us, we'll be happy to help!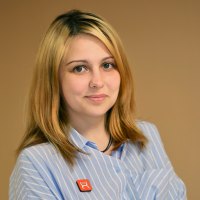 Anastasia Zhavoronkova
Lead Marketing Coordinator at Seller Labs and X-Cart
Anastasia has over 8 years of experience in the eCommerce industry. Having been a Customer Care agent in the past, she knows exactly what eCommerce merchants' needs are, and uses her knowledge in Marketing to bring value to the community by sharing her thoughts on relevant topics.
Subscribe to Our Weekly Newsletter to Get
Expert-Backed

Tips Straight Into Your Inbox

Awesome! You won't be disappointed 😉