←
Back to Blog
X-Cart 4.7.7: Segment, Mailchimp eCommerce, Pay with Amazon
Untiring X-Cart Classic team keeps developing new useful features to make your stores more and more efficient. So, today is the release of X‑Cart v4.7.7. However, this blog announcement is not only about v4.7.7, but also about the latest X‑Cart Classic features and improvements in general. This is because when we decided upon the tools to be included into v4.7.7, they appeared to be so much-in-demand that we adapted them to older X‑Cart versions too.
Integration with Segment
Segment is a powerful customer data hub. It collects data related to the store visitors and passes it to various marketing systems, like Optimizely, SalesForce, Mixpanel, CrazyEgg, etc for further analysis. Thus, you get deep insight into your customers' behaviour, reveal strong and weak points of your website and get a good understanding of what to change and what steps to take.
We recommend you Segment based on our personal experience. It has saved us a lot of time, as a single integration with Segment is the integration with more than 180 different marketing systems at once. So, we could choose any service for data analysis and start using it right away.
We created a conversion funnel with Mixpanel, made scroll and heat maps with CrazyEgg and Inspectlet to visualize users' behavior, A/B tested our website interface with Optimizely, learned to keep customers' interest with the help of Mixpanel Predict. As a result, our conversion rate increased by 320% (read the full story here). It definitely makes sense to give Segment a try. The Segment Integration addon is free and available for X‑Cart v4.5.x-4.7.x.
Mailchimp eCommerce
We've updated the Mailchimp integration to API 3.0, and starting from v4.7.7 X‑Cart comes with the updated API out of the box. Besides, we've released Mailchimp update packs for X‑Cart v4.5.5-4.7.6.
In brief, there are two main points in this update: Starting from January 1st, 2017, Mailchimp doesn't support prior API versions; The update extends Mailchimp Integration functionality to help you increase conversions in your online store. Now you can set efficient customer followups and add product recommendations into emails.
After the update, the integration module will start sending information on your customers' purchasing activity to Mailchimp. Based on the gathered information you can set automatic email campaigns. i.e. just subscribed customer follow-ups, abandoned cart single email or series of emails follow-ups; first purchase follow-ups; specific or any product purchase follow-ups.
Mailchimp Products Recommendations feature will help you to personalize your emails by adding recommended products into them based on the recipient's purchasing activity.
By the way, we also use Mailchimp for our marketing purposes. It allows us to segment recipients for more targeted campaigns, automates many processes greatly reducing manual work, provides detailed reports, and offers various tools to make email campaigns more effective. Have you tried Mailchimp already? Share your feedback with other X‑Cart users on our forum. Some people are already actively discussing it there.
Pay with Amazon
We worked closely with our partners, Amazon Payments, and added major improvements into Pay with Amazon module. We've optimized the payment form and made several UI changes, so starting from v4.7.7 the form will look great on any screen size and the payment process will be easier and more convenient for your buyers. Just have a look!
Integration with Pilibaba
Integration with Pilibaba Chinese Checkout is just the thing if you're going to sell your goods to China. It's a combined payment and logistics solution to help you overcome the barriers of cross-border eCommerce to China market. You can learn about particularities of selling to China and how their solution can help in the webinar video from KK Chen, VP of Pilibaba.
When we announced our partnership in summer, the integration with Pilibaba was available only for X‑Cart 5. However, we've got many requests for this feature from X‑Cart Classic users. So, now owners of v4.6.x-4.7.x can sell their products to China, too.
Important updates and patches
Our developers keep a close eye on the improvements and security updates on the side of 3rd party services integrated with X‑Cart and in technologies used in X‑Cart. So, recently, they've released the patches for PayPal, Australia Post, PHPMailer. Let me tell you about PayPal and PHPMailer updates in more details:
PayPal will update Website Payments Standard and PayPal Payments Standard on March 29, 2017. You can read more about the changes and impacts here. So, if you use any of these two methods in your X‑Cart store, update the integration by March 29, 2017. Otherwise, you won't be able to process transactions through your checkout, as your store will be passing incorrect data to PayPal. You can download the patch in your Help Desk account.
As for PHPMailer, the library used in all X‑Cart Classic stores, it requires an update to avoid security vulnerabilities. In order to protect your X‑Cart store from these security flaws, apply the 'security-smtp-server-2017-01-05' patch. You can download the patch for your version in your Help Desk account → File Area → Supporting files for previous versions.
Also, you'll be glad to find PHP 7 compatibility patches for X‑Cart v4.4.x-4.7.5. X‑Cart v4.7.6 and v4.7.7 are PHP 7 compatible out of the box. Download the patch for your version in your Help Desk account → File Area → Supporting files for previous versions.
Install the patches following the instructions in X‑Cart Knowledge base.
If you don't see the patch for your X‑Cart version or need support assistance, do not hesitate to contact our attentive support team at support@x-cart.com. And yes, X‑Cart v4.7.7 includes all these updates out of the box. If you're upgrading to this version, you don't need to apply the patches.
So, if you've been looking for the features and updates listed above and run X‑Cart older than v4.7.7, the good news is that you can install almost any of them for your current version (if it's not older than v4.3.x). Again, we don't mean that you should upgrade your X‑Cart store each time the new version is released. It makes sense only when your current version is very old, as the upgrading procedure is a bit of a challenge.
Our X-Cart devs have also included several improvements into v4.7.7:
Added the ability to include numbers with positive and negative signs in the CSV for Update Inventory feature;
Improved work of XPDF on PHP7 and fixed email attachments display issue in Apple iPad / iPhone;
Made order management more convenient. Now you can view product SKUs within the order in a tooltip appearing on hover over the order number on the 'Orders management' page;
Added the ability to define +/- percent markup for rates returned by real-time shipping processors (RTR). Previously it was possible only for discounted subtotal and subtotal;
Fixed issues related to UPS address verification on checkout; Updated Klarna Checkout to v5.0;
Added a field for Google Maps API key on the General configuration page. You may need to enter the key into the field in order to continue using the service to view your customers' addresses on the map in the admin back-end;
Updated jQuery UI to v1.12 and added memcache support, which improved Google Page Speed results.
And as usual, we pay special attention to stability and fix bugs if and when they are revealed. All-in-all this release includes about 140 bugfixes and improvements. You can view the full list in the changelog.
In conclusion, let us remind that if you've been thinking of migrating from X‑Cart 4 to X‑Cart 5, this new and free Migration Wizard will help you to accomplish it with least hassle.
If you're happy with X-Cart Classic though, hurry to download and test the new v4.7.7.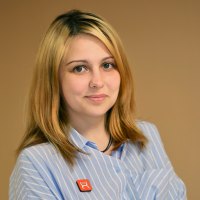 Anastasia Zhavoronkova
Lead Marketing Coordinator at Seller Labs and X-Cart
Anastasia has over 8 years of experience in the eCommerce industry. Having been a Customer Care agent in the past, she knows exactly what eCommerce merchants' needs are, and uses her knowledge in Marketing to bring value to the community by sharing her thoughts on relevant topics.
Subscribe to Our Weekly Newsletter to Get
Expert-Backed

Tips Straight Into Your Inbox

Awesome! You won't be disappointed 😉