X-Cart 5.0.11: Sage Pay, Stripe, Add To Cart Popup, Related products, Product Reviews

One month passed from the moment when the release of X-Cart 5 was announced, and we're already rolling out an update with several notable improvements. Two new payment gateways, gift certificates, abandoned cart reminder, improved customer experience on checkout, upselling tools, product reviews and other good changes – isn't it a large step forward? Oh, and a compatibility with X-Cart POS, which is currently in BETA, but coming soon.
Improved Customer Experience
For those customers, which are not logged in yet, we have added a new step before checkout. It shows 2 clear options – to checkout as 'new customer' or to sign in. Previously, the 'sign in' link was not that easy to find, if the customer has already reached the checkout page, but has not logged in so far.
Another important improvement is the way how customers' returns to the website are handled. If the customer proceeds to checkout, selects some gateway-hosted payment method (which implies redirect to another website), say, PayPal, but presses button "cancel" there, he will be redirected back to Checkout Page and X-Cart will show a popup like on the third screenshot below.
Product sorting interface has been revised too. The drop-down selector is replaced with links.
Changes in Admin Area
On category page, we have added the "pos" field which defines the position of product within this category. Thus admin can change the order of products in category and raise the products he wants to promote.
Starting from 5.0.11, admin can also force the customer to change the password on next login.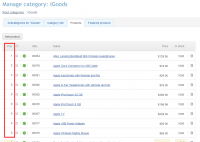 New Payment methods

In addition to already existing 45 payment methods available in X-Cart 5 ( as separate modules and within integration with PA DSS certified payment application "X-Payments"), we're adding 3 more options for you and your customers.
First of all, It's "Stripe", which displays a very neat payment form on Checkout. And if "Stripe" is getting more and more global, expanding the list of countries where it's available, another payment solution is mainly for the customers from the United Kingdom of Great Britain and Northern Ireland. It's a well-known in those countries payment provider "SagePay".
Both payment methods support mobile devices: this is no longer simply a trendy stuff, but rather a must-have feature giving you a competitive advantage. A worth "companion" for X-Cart 5, desktop- and mobile-friendly out of the box!
The third extension in this company is long-awaited "Gifts Certificates". This functionality hardly requires additional introducing – your customers can purchase a gift card for a friend and the latter will purchase your products, paying with this certificate.
Free modules: Add to Cart Popup, Related Products and Product reviews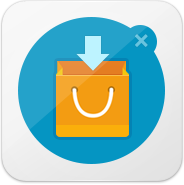 The "Add to Cart Module" module displays a popup showing what has just been added to the shopping cart and offering a list of "You may also like" product recommendations when a customer clicks the "Buy now"/ "Add to cart" button or when he adds the item to cart drag 'n' dropping it. From the popup, your customers can add a recommended product to the shopping cart, proceed directly to checkout, continue shopping or go to the shopping cart page.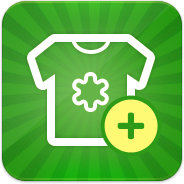 The "Related Products" extension enables up-selling/cross-selling in your X-Cart 5 based store. It allows you to create links between products, so that when shoppers view the details page of a certain product, they are offered to check other items – as better alternatives or in addition to the item on view. Related items are displayed at the bottom of product details page in a section titled 'Related products'. If another module, Add to Cart Popup, is installed and enabled, it can be configured to display related products as well.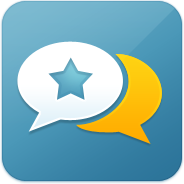 Install the "Product Reviews" module to offer your customers the ability to review and rate the products. Boost your reputation – and sales – giving them a convenient tool to see, what other shoppers think about the products and store. Control who can write reviews – all users, registered customers or those who purchased this product only. Search, moderate, edit or even add new reviews from admin area.

As a bonus, meet the first 3rd party template – thanks to "Perception System". "Fresh green" and…free!
Important: modules "Product Reviews" and "Related products" are available starting from "Business" edition of X-Cart 5 Downloadable, and starting from "Standard" plan of X-Cart 5 Cloud.
A bunch of awesome commercial modules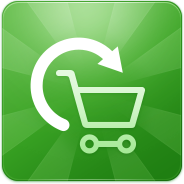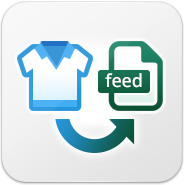 Google Shopping, eBay e-Commerce Network (shopping.com), Shopzilla, Nextag, Pricegrabber – with the "Product Feeds" module these comparison shopping websites will sell your products to crowds of customers! The module is powerful enough to handle as many products as you need – dozens, hundreds, thousands: they all can be listed!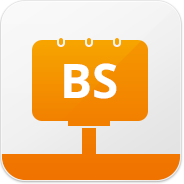 The "Banner System" extension adds a jQuery-based banner system to your X-Cart 5 based store. An image or a piece of HTML-code, your banner can be shown anywhere in the store. A wide list of effects and flexible settings make this promotion tool even more powerful.
Availability of Upgrades
Once the upgrade is available, your store will show a corresponding link in the top left corner of admin area. We're rolling out the upgrades in several steps, so please expect this link to appear in 1-3 days.
Miscellaneous
Check changelog, discuss this release with other community members on X-Cart forum or take a look at the roadmap to learn, what to expect in the upcoming versions!
Subscribe to Our Weekly Newsletter to Get
Expert-Backed

Tips Straight Into Your Inbox

One email a week, we promise.

Awesome! You won't be disappointed 😉

Ksenia Emelyanova
Marketing manager at X-Cart
X-Cart copywriter, PR and Marketing Manager, I came to eCommerce company in 2009 as a customer support assistant, went on to work as a Project manager in the Custom Development team to discover the needs of e-merchants and deliver the projects that meet their needs. This experience gave me a deep understanding of how things work from both a developer's side and a user's point of view, and it really helps in creating articles with love and care. Apart from eCommerce, I am a loving wife and mother, yogi and aerial hoop performer.