X-Cart Trip to America: Three Cities in Just Two Weeks. We've Done It! See How… [32 photos]


The larger half (65%, to be precise) of our customers live in the United States of America and Canada. That's why these two directions were (and still are) our top priority. This year we decided to visit three cities at a time and were right.
Here are a few words about the results:
The US guys are really fond of one-on-one meetings. They love discussing things in person, we love it even more.
The presentations we prepared were … a bomb! Your enthusiastic faces and rave reviews made it clear that we are on the right track. We've sent all the presentations over to those who showed up.
We've doubled the number of places visited at a time — our team has been to Tampa, Orlando, Chicago and Los Angeles within just a couple of weeks. A huge trip, isn't it?
… and met more than 150 people in total, including X-Carters, partners or just friends. We thrash and churn records.

Max Vydrin, CEO at
X-Cart

: "

X-Cart

is the all-in-one solution. That's why people love it".
It was the biggest X-Cart trip so far and here's what I've learned from it.
Our clients are eager to meet more often and work more closely with our support team. That's why we are constantly improving the response time — if a couple of years ago the average response time was 14 hours, now we do it within just 8 hours. And we are going to do it even better in the nearest future.
X-Cart is the all-in-one solution. That's why people love it. X-Cart is a kind of a technical partner for our merchants: platform, development, support, and hosting are provided by one and the same company. As a result, merchants can concentrate on sales, not on technical questions.
Virtual reality generates much interest. We brought a "virtual store" to IRCE and to Los Angeles meetup so that everyone could give it a try. And it was like a breath of fresh air, something new and eye-catching. I feel we are on the right track.

Alex Dyachkov, Head of
X-Cart

Hosting and Support Teams: "Lots of people found our tips about SEO, security, and speed extremely valuable".
I was pleasantly surprised that some people came to our meetups only for the tips and tricks on security and performance. And I've got it that no matter how simple some things may seem to us, they may be quite useful for our clients.
For example, one of our clients upgraded his store to the latest X-Cart 4.7.7, but knew nothing about our free responsive skins, which could work better with his new version of X-Cart.
I was also moved by the fact that a big number of our customers underestimate the value of SEO. I cleared that up.

Dilyara Timerbulatova, Chief Sales Manager at
X-Cart

: "There were lots of people in our booth, and that's really great".
Though I was present only at IRCE, it was a long and eventful journey for me. I've got acquainted with lots of new people and met my old friends. We had a small talk, discussed partnership opportunities and exchanged business cards. I love America and hope to come back here again.

Albina Valiullova, project manager at
X-Cart

: "Meeting people one-on-one is not only exciting but meaningful".
What I liked about the trip most of all is the people I met — all of them are so unique and special. Not only they talked about business, but also shared stories from their personal life. And no matter how satisfied they are, they appreciate our work and understand we do as much as we can to make their business grow.

Tanya Kaznacheeva, project manager at
X-Cart

: "I've been to the US for the first time. And I liked it"
It was my first trip to the USA. And I liked it. I've been to IRCE eCommerce Expo and took part in both meetups — in Tampa and Los Angeles.
First of all, I was very pleased to meet our partners: Pitney Bowes, Total Server Solutions and Rand Marketing in person. They are really cool guys!
I also had personal conversations with several customers. What I liked about the people I met was that they were always open for networking. We discussed the main questions about their projects and they shared their impressions about the meetup as well.
Our customers who were able to attend were the first to know the future of X-Cart, got useful tips about speed and security, and had an opportunity to talk to our team face-to-face.
Thank you all for these awesome 17 days of summer and for the incredible experience.

Olga Gorbunova, project manager at
X-Cart

: "These are real people, with their own interests and feelings, ready for cooperation and networking".
The US trip was very productive for me. I met lots of people at IRCE and talked things over one-on-one with customers at the meetups. All of them love chatting:) These are real people, with their own interests and feelings, ready for cooperation and networking, which is really valuable.
I was happy to get acquainted with Danielle Xavier and Marino Primozic, the founder of Elite Trimworks. Both have been working with our team since 2005. Btw, now we know where the most outstanding food is served in Chicago, thanks to Danielle and Marino.
We also met Dirk van den Heuvel, President/GM at Groove Distribution, America's premier indie dance music importer/distributor, and visited the company's manufacturing facilities, where the products are packed and stored, met the guy who works with the site.
P.S. Daniel Diaz of Imported Blankets & Marc washburn of Natural Bath & Body Shop, thanks for your Batman blankets and bath puffs!
Lesy Vinogradova, project manager at
X-Cart

: "Our customers are interested in our personal life and eager to communicate".
This trip was useful both for our team and customers. We spent hours to get to the US from the opposite part of the world and our customers were really grateful for that. Here's the list of people I managed to talk to one-on-one:
Personal meeting with Alexander Parkhomovich. He made a 4-hour trip to meet our team in Tampa, but it had nothing to do with 1,5 years we had spent on discussing our future cooperation. Here at the meetup, we managed to work out a step-by-step plan and get down to business at last.
We met three guys from Banknote World at IRCE. They gave a positive feedback and pack of Zimbabwean dollars to us as a present.
Bryan St. Amant from VinterActive. We worked together 10 years ago and finally met face to face in Los Angeles. He has even saved a photo of me and our developer Dima, as a memento.
All in all, our customers see much value in what we are doing. They were eager to communicate, shared their feelings, told stories and asked questions about our lives outside work.
X-Cart Meetup in Tampa on June 1, 2017
X-Cart at IRCE eCommerce Expo, June 6-9, 2017
X-Cart Meetup in Los Angeles on June 14, 2017
A "Small" Portion of Feedback from Those Who Showed Up
Thanks for hosting this event. It was good seeing you and the other X-Carters.

Steve Stoyanov, CFL Systems
I very much appreciated the X-Cart Meetup held in Tampa. My company is in the process of upgrading our version of X-Cart. This meetup gave me the opportunity to learn what is new and what is important to our company. Olga was very helpful also in answering my critical questions. Look forward to continuing our relationship with X-Cart.

Sherrie Pennington, Pennington Associates, Clearwater, FL
I really enjoyed meeting with you last week in Tampa. Thanks for making the changes so quickly.

Michael Hassebrock, Stylaisle.com
We have enjoyed the opportunity to meet face to face with the X-CART team. The ability to have one on one questions answered and the information you will receive is priceless. We encourage you to take the opportunity to visit with them if they are coming to a city near you. You will not regret it. Thank you X-CART!

Joel Warnick, President JW Displays, Incorporated
The 2017 X-Cart Meetup was well worth attending. It was really nice to be able to meet up with your team, ask questions, get suggestions and see what the future holds for X-Cart! I have met some of the X-Cart Team at past IRCE events, it was great to see the people I have met and the new faces that came along. I got a lot of great information out of this meetup and would highly suggest any X-Cart or potential X-Cart users to attend these meetups when they are in town. Thank you to X-Cart for putting together such a great event, I will definitely be attending all future meetups!

Bryan Ives, Webmaster at Smoke Inn Cigars
It was fun meeting you and the rest of the X-Cart team and thank you for coming to my home city of Tampa. I hope you had time to enjoy our beaches before leaving for Chicago.

Marc Washburn, Everything Graphic/Natural Bath & Body Shop
I really like the meet-ups. It is valuable to me to personally meet the folks that created X-Cart. I think the people at X-Cart are very professional and personable. I hope you continue to do these. Thanks

Ted Innes of Ted@MusiCity.com
Thank you so much for getting in touch. It was great to meet the whole Xcart team and see what you have in store for the future! Sean wanted to emphasize our need for your guidance during the upgrade process as we are a bit nervous. But we have faith that everything will be great! Again, thank you so very much for everything. It was great to meet you.

Jeff Ferguson, Director of Communications at CatholicShop.com
I really enjoyed the conference and meeting fellow people who use your software. The location was nice, and it's always nice to have Beer and Wine available even though I passed up on the drinks because I had to drive back to Orlando. Your staff is very friendly and cordially and its really nice to meet people behind the software. The information was very informative and I learned lots. I've been doing an SEO class online, and Alex was able to go over many things I learned and also point out other things that were new to me, which I found extremely valuable. Thank you again!

Anthony King, Keep it Simple Technologies
I was very nice meeting you last week, and I look forward to our correspondence. I hope you enjoy the rest of your USA trip!

Michael Averett | Marketing Director at www.DPCIwholesale.com
Overall, I thought the meetup was great. I was honestly expecting it to be somewhat boring because I was really only there for the tips and tricks on security and performance. I was pleasantly surprised that I learned a lot from the other presentations. I would have to say that my 2 favorite sessions were the tips and tricks, and the SEO presentation from Rand Marketing. I wasn't so much interested in the Pitney Bowes preso because we don't have a need for their services right now. He was a great presenter though. I also liked the fact that there were x-cart employees available, one-on-one after the sessions. Everyone was very professional and very nice. Tanya and Alexander met with me and were able to answer all of my questions. They also followed up with me on some key points that I asked about. I thought it was great. I would definitely consider going back if you did another one in Tampa in the future.

Michael Pena of Digital Technology Group
I liked it! There was a lot of good, useful info about security and speed, especially. I do wish that it ran closer to schedule. I missed some portions I would have like to have seen.

Michael Adberg at WeaKnees.com
It was so great to see you again! Thanks for investing your time and money into these road trips. Even though we've been working together remotely for over a decade, the ability to meet with your team in person, tap into their expertise and make face-to-face connections takes our relationship to a new level. Hearing you speak about your commitment to supporting X-Cart 4 gave me peace of mind and that cool octopus pirate t-shirt put a smile on my face. As a business owner with so much riding on our partnership with X-Cart, I greatly value these opportunities and hope to see you again next year!

Bryan St. Amant, Founder & CEO of VinterActive LLC
Thank you very much! It was great to meet you and the rest of the team. I gained a lot of additional information as well met some other great x-cart users and sponsors. All in all, it was a great time, and we will definitely be there next year! Safe travels back to Russia!

Clay Schilling, Eurocode Tuning
It was great to see and meet the X-cart team. I think particularly because you are based so far away in distance, and time, it really makes a difference to put faces to names, and I'm glad that it makes a difference for you also. It was very helpful to be able to talk matters over since sometimes using email is slow and a little frustrating at times in being able to clearly communicate an issue or problem. The meeting sponsors also gave interesting and helpful talks. It was a shame that more people didn't show up (their loss!) and therefore the whole event ran a little late because I missed the end. But I appreciated that you made the effort to meet me there before the main meet-up started.

Penny Leyton of SoftRAID
Thank you for the kind meeting with you on Tuesday. It was nice having met you.

Sam Moussa of Prestige Dental Products
It was great putting live faces with you and your team. The information presented regarding the future of x-cart and the continued support of the 4.x branch was a relief to me as I am using 4.7.8 Pro. The inclusion of Pitney Bowes software for USPS shipping is a welcomed addition as we will no longer have to use an external program to print USPS shipping labels with discounted postage. The presentation by Alex was beneficial as he pointed out numerous things to ensure our web-site was optimized not only for speed but security as well. The one-on-one review of my site by Alex was priceless. I was using an older skin template as I believed that I had to purchase a new skin template that was compatible with Mobile devices. Alex pointed out that there were 2 skins already suited for Mobile support supplied in the 4.7.x branch. I have been using x-cart since 2002 and am pleased to see the effort and support of your team ensuring that x-cart keeps up with the hardware and software changes and incorporating the numerous feature demands placed by x-cart users. I look forward to meeting with you and your team again in future meetings.

Al Arnold, Arnold Coin Exchange
I thought the seminar was great! It was a good chance to meet the team behind X-Cart and put a face to the emails and the company. Even though you guys are far far away, meeting with the whole time made me feel like I was an important customer vs. being a small small insignificant customer like some big companies make you feel. I will be talking to the manager and boss and hopefully, we can move forward with the upgrade to X-Cart 5. I am really excited to use the new features and upgrade our website, as you can see we have a very old version of X-Cart we are still using: www.asvinventions.com Thanks again for inviting me and hope to see you next year! (next year I will be able to drink the alcohol since this year I am testing my discipline and taking a break for 1 year from alcohol lol)

Vince Le, ASV Inventions
The timing of the event in LA was surprisingly perfect for me, so I was really excited about meeting the team. It was extremely valuable and important to me to be able to meet with the team in person, to know the people that I would possibly be working with in the future. Being able to discuss the nuance of the business I'm trying to build would have been a bit more difficult over email and Skype, and I believe the face-time we have together now will carry dividends into our working relationship. The content of the event was also very helpful, I learned a lot, and got to meet some great people!

Alex Littlewood, Motoroso // CEO
Subscribe to Our Weekly Newsletter to Get
Expert-Backed

Tips Straight Into Your Inbox

One email a week, we promise.

Awesome! You won't be disappointed 😉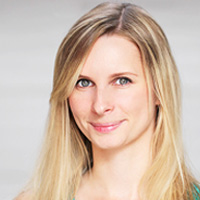 Helen Golubeva
SEO and Content Marketing Specialist at Seller Labs
Helen is an SEO and Content Marketing Specialist at X-Cart, a Seller Labs company. She has been creating and planning content for over 10 years, with 5+ years specializing in eCommerce.