Feeling like it's time to give your shopping cart an overhaul? Do you have a functioning online store but want to enjoy the upgraded features of X‑Cart's shopping cart software? We'll do your shopping cart migration in a snap.
X‑Cart offers assistance to move data from your current ecommerce software to one of our own. We help to move your store quickly with no headaches and downtime. Since your website will stay up all throughout the ecommerce migration process, you'd continue making sales and hence, there would be no loss of revenue.
Migrate From Any Platform To X‑Cart
X‑Cart's Shopping Cart Migration Service caters to the following systems as well as to custom eCommerce solutions.



































































The Most Developer Friendly Ecommerce Platform
Our shopping cart services enable you to enjoy the following features:
Customized approach based on your website's needs
We will develop an individual approach tailored to cover your unique requirements.
99.99% uptime,
guaranteed
We're so confident in our team, we offer up to 100% uptime guarantee for the source store. Yup, we're that good.
Free eCommerce Migration for Enterprise Clients
Automated shopping cart
migration
Equipped with state‑of‑the‑art migration tools, Our highly skilled engineers oversee automated shopping cart migration process to make sure all your product data is successfully migrated. This will transfer your entire product database with mapped designs and product specifications. As a result, migration takes less time for the project, keeping your expenses lower than ever.
Fast 2‑step
migration
Transferring from one ecommerce software to another is a bit complex process, especially if you're using Zen Cart, Magento 2x, or other complex shopping cart platforms. However, we always start the two‑step process within one business day. First step is transferring a test copy. Only you can access this via a test URL. Once you've finished the review and testing and approved of the result, we'd let you pick a date of the final migration and schedule it accordingly.
Website‑wide
SEO Audit
Cart migration or data migration can cause a significant drop in your search engine rankings. For this reason, we make sure to do a full website SEO audit, mapping existing store URLs page to page using high-end migration tools to figure out which are visible and ranking in major search engines. This way, your ecommerce marketing efforts won't go to waste.
I have been very happy with X‑Cart. It is a huge improvement over my previous cart and it much more modern and secure. It has been a great experience working with your team to get things migrated and working. Everyone has been very responsive and helpful.

So far the best thing has been all the different features/options, there are so many new things I can do.

Thanks!

Scott Blanton, The Gamer's Armory
Additional eCommerce Services
X‑Cart delivers full ecommerce solutions to businesses of all types and sizes. Some of our key services include: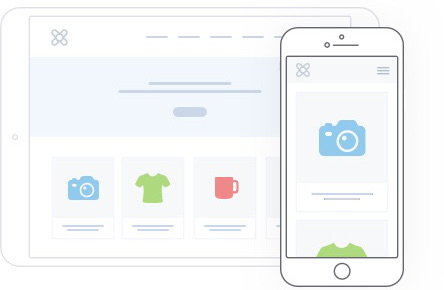 We perform custom development on ecommerce sites at extremely competitive rates. You can choose to modify an existing web design template, start designing from scratch, or reinvent an existing website design that you really like.
Available in four different plans, we host your ecommerce business through a secured VPS server. You can leave hosting, backup, and technical issues up to us so you can focus fully on making sales. Our hosting plans can be instantly upgraded if you ever change your mind!
Mobile commerce is taking over the industry of online selling to date. This is exactly why it's important to have a responsive website design and ecommerce blog that looks good on any mobile device possible. Good news is, we can responsivize your website and make it a cross‑browser and cross‑platform.
SEO consulting
Our professional team not only handles ecommerce development, but also ecommerce marketing through SEO. If you're having troubles with ranking higher in search engines, X‑Cart's SEO Gurus will help you get more business or your money back.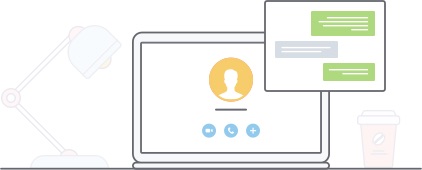 Even a website that's hosted in the best ecommerce platform will experience site hiccups then and again. With X‑cart, you can expect the best in technical support, whether it's for store setup, troubleshooting, PHP, MySQL, HTML, CSS errors, minor adjustments or more serious issues. We support both English and Russian languages, handling support tickets and even Skype live chat/audio call support.
X‑Cart installation
service
Proven to be a convenient method of launching an ecommerce website, our installation service covers new server testing, new database setup, X‑Cart software installation, linking X‑Cart software to Facebook business-page, setting up X‑Cart to use the HTTPS protocol, and email functionality testing.
Data entry & catalog management
Get high‑quality, cost‑effective product data entry and management backed by the latest product management technologies available through the power of X‑Cart.
Dedicated server administrator
We provide dedicated servers, utilize best practices in the industry, and patch your server security daily to make sure your store stays up 99.99% of the time.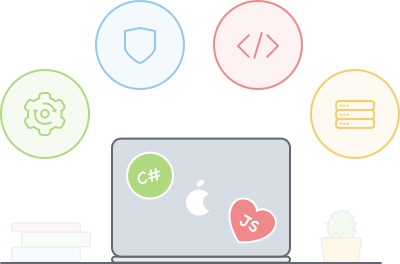 Upgrade service
Our ecommerce development experts will carefully upgrade the store for you without you risking anything. We have a dedicated development server where we let you test the upgraded store thoroughly before uploading.
Your shopping cart impacts overall user experience for your online store. Scrap your current shopping cart and migrate your store to X‑Cart today to enjoy lightning‑fast page loads, 99.99% uptime, transaction fee‑free selling, SEO‑optimized site, secure VPS ecommerce hosting, and well‑designed website according to your liking.
Quick and effective Shopping Cart Migration to X‑Cart