Best Website Hosting for Online Store [7 Hosts Compared]


Take my word for it — choosing the best eCommerce hosting site for your online store is not as easy as predicting how 'Game Of Thrones' might end next Sunday.
You'll have to beaver away for quite a while to find what is worth your attenttion even now that eCommerce hosting players provide a seemingly endless lineup of services.
Let me explain why.
When it comes to selling online, you have to be pickier than usual, as you need features specific to your e-commerce needs. And, unfortunately, that's not what every regular hosting company can offer out of the box.
First and foremost, you definitely don't need shared hosting. It is as dicey as walking alone in a high-crime ghetto with more firearms than humans. A decent eCommerce host is more robust and secure than a regular one.
So, is it at all possible to find a perfect eCommerce website hosting to start selling online?
Yes, it is. There are several ways to skin a cat.
You can try and run your online store on various eCommerce hosting plans. But this somewhat mysterious hit-or-miss technique really should not be trusted. It is a complete waste of time and totally counter-productive.
Plus, the money spent on these experiments will NEVER EVER be rewarded.
To make the path more natural for you, I've put together 7 eCommerce hosts that invest greatly in Google Ads so you won't miss them when doing your own research.
(Don't worry, you won't have to do your own research. That's what I'm here for.)
Not only did I compare these services in terms of the value they can potentially bring to your online business, but I've also tried to find extra features that are offered by each eCommerce hosting solution.
Read on to find out the pros, cons, and unique selling points of some of the best eCommerce hosting sites, such as InMotion, SiteGround, Bluehost and others.
I. Best eCommerce Hosting Sites as of April 2019
Hosting options meaningful for eCommerce
The following table compares advanced SSD VPS hosting for e-commerce, which is a one-step-up from shared one.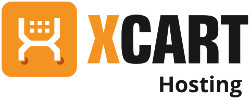 CDN


Yes

No

Yes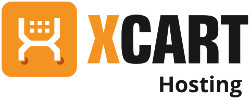 Yes

Yes

Yes
Memory


4-10 GB RAM

4-8 GB RAM

2-8 GB RAM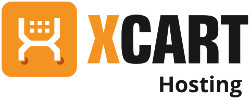 1-16 GB DDR4 RAM

4-8 GB RAM

10 GB – 1TB
SSD (Disc space storage)


up to 120 GB

up to 120 GB

up to 120 GB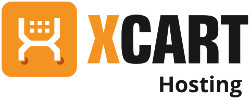 25-320 GB

up to 150 GB

up to 400 GB
SSL


yes

yes

yes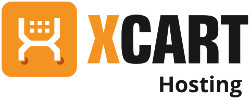 yes

yes

yes
24/7 support


yes

yes

yes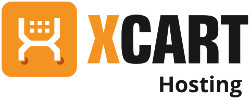 yes

yes

yes
Dedicated IP


yes, free

yes

yes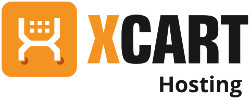 yes, free

yes

yes
PCI-compliance


yes

no

no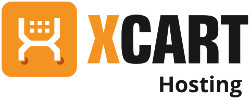 yes

no

no
eCommerce solutions

Supports multiple eCommerce platforms like Magento, PrestaShop, OpenCart, WooCommerce

Officially recommended by WordPress

Supports AgoraCart, OpenCart, OSCommerce, PrestaShop, Zen Cart, TomatoCart shopping carts

Made for WordPress and WooCommerce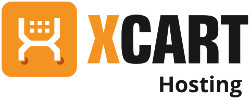 Works with

X-Cart

and any other

self-hosted

platform

Supports such platforms as PrestaShop, OpenCart, Magento, and WooCommerce.

Supports WordPress only
Auto backups

Yes, every 24-36 hours

Daily backups

Up to 5 backups per day

Daily backups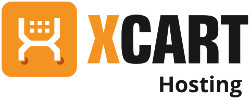 Daily backups

Regular backups

Automated backups
Bonus features

– discounts for new users
– 90 days money-back guarantee;
– WordPress services;
– referral program;
– free promo coupons;


– significant discounts for new customers on holidays

– ability to test your website before going live


– runs sales all the time,
– free domain name for one year
– $50 to $100 of Google Ads
– valuable services
– 1GB free cloud space.

– free SSL
– updates on the websites they host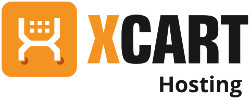 – free

X-Cart

license
– X-Cart software, addons, & templates are installed for free
– included 24/7

X-Cart

software support
– free yearly SEO audit

– money-back guarantee.
– referral/affiliate program

– ecosystem of partners and developers
– an easy to use staging area
Price

from $34,99/mo

from €64/mo

from €24,99/mo

From $26,70/mo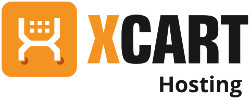 from $27,95/mo

From $32,99/mo

From $35/mo
Credit score

7/10

7/10

5/10

6/10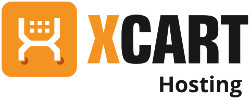 9/10

8/10

4/10
Inmotion hosting is a one-stop shop for your online needs, as it offers pretty much everything for running an online business and lets you stay secure as you go.
It is also a good solution for small eCommerce businesses based in the US or sites built with WordPress.
If you are a newbie in online business and have pretty little knowledge about how web hosting works, InMotion is a good company as well — its brilliant support team is always ready to assist.
Starting price: $34,99/mo, $419/yr for Managed VPS hosting plan (first year 50% off)
CDN: No. They've got multiple data centers, but in the US only.
SSD: up to 260 GB
Memory: 4-8 GB RAM
Customer service: 24/7 live phone support
Pros
According to the reviews, InMotion web hosting provider can boast of having an outstanding customer service team that helps deal with any doubt or issue within minutes. That's what truly makes this hosting provider stand out.
This robust hosting provider has got all the major applications at your fingertips, lets you shine up your database in a snap, and has got multiple WordPress services all in one place.
Compared to GoDaddy or SiteGround, whose interface is a bit misleading and outdated, this hosting service will please you with smooth user experience and convenient navigation.
In addition to great UX, InMotion hosting uses cPanel. This way performing all the basic server administration functions is familiar as many other hosting providers also use this Linux-based web hosting control panel.
For ease of use, there's an Account Management Panel (AMP) where everyone can quickly buy domains, ask for support, or try and find answers in the Knowledge Base.
Also, there is a Hosting Management Center (WHM) that allows you to do just about anything on the hosting side of things.
In addition to all that, the InMotion hosting company has got lightening-fast servers with free SSDs that can boost hosting speed by as much as 20x.
Cons
This host has a couple of drawbacks that might seem tiny and insufficient for some internet retailers, but be totally ruinous for others. So no rush, take your time to dig a little deeper.
The first thing that turns a tasty hamburger into poisonous junk food is that InMotion DOES NOT offer CDN. Their data centers are located in the US only which may be somewhat inconvenient for customers from Japan or Australia, or anywhere else, as the site will load slower on their end.
The next embarrassing thing about InMotion is that if you want to add an extra layer of security through SSL, you'll be able to purchase it only from InMotion. That's annoying, isn't it?
InMotion does not experience downtime very often, only once or twice a year. But if it happens, it usually lasts for days.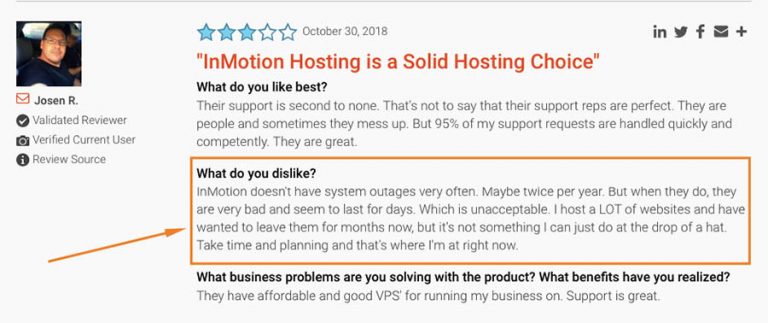 InMotion offers a limited number of support channels. You either hang on the phone waiting for the reply or send emails (and wait even longer — around 2 days or more!). Moreover, many customers are used to ticket systems, like the one that is offered by X-Cart or SiteGround hosting providers. It allows you to see the full correspondence history. And sometimes it's just easier to drop a line or two instead of explaining it on the phone.
Some users also claim that InMotion eCommerce website hosting does not have unlimited disk space and bandwidth facilities. But I'm not sure that it's a negative feature as there's no need to have it if you are running a small or medium online business. Their VPS-3000HA-S plan with 8GB RAM, 260GB storage and 6TB Bandwidth is more than enough even for an enterprise eCommerce business.
While many people are fully satisfied with the price, some customers find InMotion a bit more expensive than other solutions out there.
Though it has got lots of features for eCommerce features, it is still not ideal for selling online as its web builder is quite basic.
What problems it solves
Based on the reviews, people use InMotion for:
custom domain registration,
email management,
improving page load speed,
leveling up security through SSL as part of their hosting services,
achieving peace of mind from a 99.9 uptime.
Unique features
There are quite a number of unique features not offered by other hosting companies:
90 day money-back guarantee;
WordPress services;
a referral program to maximize benefits;
free promotional coupons such as Google Adwords, Yahoo Bing and Yellow pages business listing;
lots of other promotional offers now and then.
SiteGround eCommerce hosting is the best choice for small and medium businesses running on WordPress or WooCommerce. It is also one of the three hosting companies recommended by WordPress.
However, if you want to host, say, your Magento or X-Cart eCommerce site, you'll be offered just a standard shared hosting plan that won't work for selling online.
It is also a perfect fit for people having basic experience with web hosting tools, as it is relatively easy to launch an eCommerce website with SiteGround even if you do not have any technical background.
Starting Price: €64/mo, €768/yr for Fully-Managed Cloud hosting plan
CDN: Yes, data centers in Europe, US, Singapore
SSD: up to 120 GB
Memory: 4-10 GB RAM
Customer service: 24/7 by phone, chat, ticket system
Pros
SiteGround has never had any problems with performance, showing super-high page load times especially for the sites hosted on their cloud or dedicated server hosting plans.No wonder, they've got data centers all over the globe: in Europe (Milan and Amsterdam), US, Singapore.Plus, their robust SuperCacher tool lets you take advantage of multiple speed optimization technologies such as Varnish Cache and Memcached.
In addition to speed boost, you get powerful data analysis and reporting tools, where you can get speed insights and other useful analytics.
Clean design and easy-to-use control panel make server management rather convenient.
Being a kind of WordPress hosting, SiteGround offers a full stack of features for WordPress — themes, tutorials, 1-click WordPress installs, auto-updates, and the like. There are other features every robust eCommerce host should have, such as email management tools, MySQL databases, FTP accounts, a file manager, free SSL certificates with automatic renewals, and so on. SiteGround offers them all as well.
Many people are amazed by SiteGround's good customer service. Their knowledgeable and helpful 24/7 tech support team of experts understands WordPress like no other platform out there.
And probably the last small but still vital feature — SiteGround offers free and fast backups, that allow you to restore lost data and files in case of emergency.
Cons
From rigid pricing strategy to mediocre UX, SiteGround has got a few disadvantages that you should know before you go with this eCommerce hosting.
Compared to InMotion smothering their users with discounts and sale prices, SiteGround does not have many promos. No discounts are offered even for their steady customers and those who want to pay upfront.
The caching of sites is a good option that makes sites load faster for returning customers. But this can sometimes be a bit frustrating when you are working on the backend of a site. You have to log in to the cPanel from time to time to clear the cache before you see the change on the storefront.
Navigation and UI of the admin area are not the best compared to its competitors, such as WP Engine or InMotion.
If you want to upgrade to a different plan, the transition might seem a bit harsh. I've discovered many reviews where users complained about the fact that it took a week to fix their problems.
SiteGround has limits even if you purchase the Super Power plan.
Many users are worried about inflated renewal rates. People sign up for SiteGround because the starting price is rather low, but then, 1-3 years later, after your term is up, the price increases by as much as 400%.
What problems it solves
People love this eCommerce host because it helps them:
boost page loading speeds on their WordPress websites with minimal cost and effort;
forget about site downtimes or server errors.
Unique features
There are quite a number of unique features not offered by other hosting companies:
The SiteGround team is just like strict but rational parents. They do not spoil their customers with various promos now and then. But they do offer a significant discount for new customers on holidays — Black Friday or New Year's Eve, for example.
Another unique thing is that their advanced plans have got such smart features as the ability to mirror your website. Building a website is way easier if you can test various layouts and significant changes before updating them on the live site.
Having analyzed a number of reviews, I got an idea that iPage eCommerce website hosting is for bounty hunters, looking for discounts and the lowest pricing tag. And, as you may know, still waters often (not always, though) have deep bottoms.
Anyway, if you have just started your online store and have to survive on a trimmed budget, this provider is right for you.
The price can be as low as $24,99/year, but you won't be allowed to create a site with more than 6 pages in it.
Starting Price: $24,99/mo, $299/yr for VPS hosting
CDN: No
SSD: up to 120 GB
Memory: 4-8 GB RAM
Customer service: 24-7 VPS/dedicated server support line
Pros
The most prominent advantage of this eCommerce host is, as you can see, its price. Compared to WP Engine or SiteGround, it is REALLY cheap. They ask you to pay $19,99 for the initial term of 12, 24 or 36 months.It's unlikely that you'll have to worry about random charges or extra transaction fees. Most VPS hosts, for example, offer a fixed amount of bandwidth and if you exceed it, you have to pay fees. With iPage, this won't be a problem.
Most VPS hosting providers charge a lot for server support and maintenance, which, on the one hand, is convenient, as you do not have to do it yourself. What if you do not need this service? With iPage, you can enjoy the ability for the server to be completely unmanaged. Still, you can call their support team and ask them to address the server issues.
The onboarding process is smooth — that's what many newly-baked customers say about iPage. The whole procedure is designed to be rather straightforward — from the moment of purchase to setting the server up.
They also offer free site building tools and support such e-commerce platforms as AgoraCart, OpenCart, OSCommerce, PrestaShop, Zen Cart, TomatoCart.(But, unfortunately, they do not support X-Cart eCommerce platform. Hard as they tried, our tech guys simply couldn't install it on iPage.)
Cons
I was surprised to see that every second iPage user was irritated by their customer satisfaction team. Some of them got poor support; others didn't get it whatsoever. Their support guys are claimed to be very inattentive. People spend a long time on hold waiting to ask one simple question.
Though iPage offers a free built-in website builder, you won't be able to create a site with more than 6 pages in it. This will work pretty well for the so-called single product seller.
You'll be left with limited options if you go with the basic plan. There is no SFTP or CDN, limited server resources, no custom cron jobs, no auto backups.
Some customers complain about the problems with analyzing the billing information and invoices. iPage encourages their registered customers to check the Billing Central to receive their latest statement, but it looks like the reports are poorly-described (sometimes even broken down!), and often take more time than necessary to verify.
Do they really believe that their customers love ads? There's an ever-growing number of promo banners on log-in and an aggressively upselling site builder that moves you up to purchasing services you just do not need.
If you take a look at the homepage, you'll see that they do care about your site's security. However, I've found the review of an existing customer who was raged about the fact that every iPage domain he owned had got hacked simultaneously. What is worse, iPage refused to admit that they had a security breach.
iPage server won't work for you if the most part your customers are based in Europe or Asia, or anywhere else outside the US. As of today, all iPage data centers are located in the United States, which means you may experience constant performance drops and hiccups.
What problems it solves
You get cheap hosting with basic features.
Unique features
There are quite a number of unique features not offered by other hosting companies:
Unlike SiteGround, iPage runs sales all the time, so you always have a chance to get a good deal and save another penny.
You get a free domain name for one year along with $50 to $100 credit for Google Ads. (However, you'll have to pay a $15 domain fee if you would like to cancel iPage hosting and keep your domain.)
Lots of valuable services, such as marketing tools, at an affordable price or no cost at all.
1GB free cloud space.
Bluehost is a trustworthy provider of web hosting services with more than 2 million customers worldwide using it. They masterfully combine moderate prices with a reliable product, that helps them stay competitive in a world of media overload.
Bluehost is often chosen by bloggers or small media companies using WordPress as it has got all the essential functionality to run a WordPress blog and even start selling online.
It is rather flexible and will allow you to host multiple websites that don't require very fast loading times. However, you should know a little bit about the technical side of things — Bluehost is for an experienced user, rather than a beginner.
Starting Price: $26,70/mo, $320/yr for VPS hosting
CDN: free CloudFlare CDN
SSD: up to 120 GB
Memory: 4-8 GB RAM
Customer service: 24-7 support
Pros
As well as X-Cart host, Bluehost uses the superior content caching system through their integration with Cloudflare. This smart system helps balance your traffic across servers located in different parts of the globe. This protects your site from fraud, improves uptime, and boosts speed.
The major part of Bluehost customers is happy about the website's uptime results. Web shops hosted with this web hosting company experience very low downtime (their website is up 99.97% of the time) and some of the faster hosting speeds.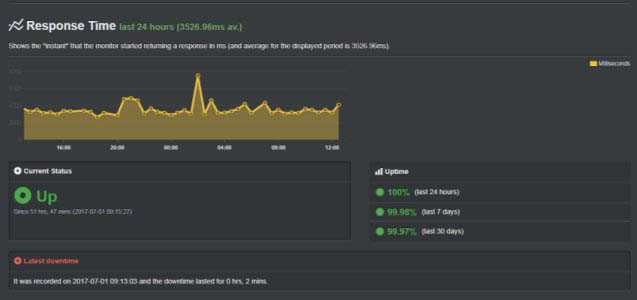 Most users, according to the reviews on G2, are completely satisfied with the pricing that is quite moderate compared to their competitors, such as SiteGround that starts at $64/mo. However, they also say that to get the best pricing on hosting you have to purchase at least 3 years up front.
Bluehost has a dedicated service for hosting your WordPress blog or site.
And it offers eCommerce features for such users, through WooCommerce, of course, which is simple and easy to install. However, no other shopping cart platform is supported out of the box, including X-Cart.
Bluehost's support team is a dark-horse candidate as it gets mixed reviews. There's a LiveChat button on every page of their website, which makes it easy to get help 24/7. The team is rather helpful, they quickly troubleshoot issues related to WordPress.
Cons
On the other hand, the Bluehost tech team has a reputation of 'outsourced non-specialist support'. Their phone support typically has extremely long wait times, and many problems are not fixed at all even if 2 or 3 people are assigned to the task. That makes me think that their tech guys have feeble technical knowledge, especially when it comes to some complicated matters related to MySQL database, for example. Even their online chat service takes a while to connect with a rep and get things accomplished.
My web site went down for weeks at a time and they always told that it wasn't them. So I would pay someone to find out what the problem was and it was always them. This would happen several times a year.
You should have at least the minimum technical knowledge to build your site from scratch. Bluehost won't help you do that, and, in fact, they don't have to. For some customers, it takes several days to understand some of the nuances. Plus, there are no good video- or written tutorials to give you a hint and explain some of the details.
The dashboard navigation and the UX may seem a bit confusing for those who are not familiar with web terminology.
Moving your site to Bluehost costs as much as $149.99, while most hosting companies offer this feature for free. Bluehost team aren't ashamed of it, either.
In spite of multiple security tools that Bluehost's customers get signing up for this service, a few customers claim to be hacked, twice or more times.
The price sounds like a bargain but there are, in fact, some hidden fees, so you should carefully study what you are going to buy.
What problems it solves
Bluehost has got all of the services in one place — domain registration, web hosting services, and the like. And it even sends reminders when your domain names are up for renewal, which is quite handy.
It allows you to set up redirects, email accounts, and easily manage multiple domains from a single cPanel.
For advanced users, they offer many plugins and options for customization.
One lucky blogger even increased his readership by 30% month over month since he started using Bluehost.
Unique features
There are quite a number of unique features not offered by other hosting companies:
SSL is included in your Bluehost hosting subscription, so you don't have to buy and set it up separately.
Users receive general updates on the websites they host with Bluehost and information on how to improve their business, which helps them be up-to-date on what is happening. That also means the Bluehost team cares about the progress their customers will make as a result of using their product.
Additional Resources:
BlueHost Review 2019 from HostingPill
X-Cart eCommerce hosting is built specifically for those who are looking to speed up their eCommerce store and be sure that no intruder will dare to break into it.
For a moderate price, you get all the X-Cart nifty features coupled together with improved performance and security.
Btw, the best price tag you get is when you subscribe to any of the two high-volume hosting plans.
Starting Price: $27,95/mo, $335/yr
CDN: free CloudFlare CDN
SSD: up to 320 GB
Memory: 1-16 DDR4 RAM
24/7 customer service: yes
Pros
The most prominent benefit you get with X-Cart hosting is speed. X-Cart hosting provides, according to the reviews of their clients, high-performance, loved so much by internet users and search engines. Google even included website speed as a ranking signal in its search algorithms. X-Cart's up-to-date dedicated servers with SSD disks that support RAID provide increased performance.
Managed VPS hosting from X-Cart is quite cost-effective, compared to InMotion, SiteGround and other hosting solutions. You can pay tens of thousands of dollars for other enterprise-level solutions, but why?
X-Cart has a behemoth network of servers (via CloudFlare CDN) with lots of data center locations around the world, which makes it easier to distribute content and push it physically closer to your visitor. This also adds to your store's speed results.
Round the clock (24/7/365) support from X-Cart eCommerce platform developers. Executing high-level custom coding or configurations is just common practice for them. Their response is fast and accurate, and they can even advise you on what SEO strategy you should choose.
Having the hosting company employees being intimate with the workings of the shopping cart not only makes sense – it just makes everything work – brilliantly.
X-Cart's extensive and in-depth knowledge base has a sustainable number of tutorials — from migration guides to customization examples — that can teach developers to perform advanced tasks on X-Cart.
SSH access, coming as a standard, and advanced security options, such as virus scan, bug removal, daily backups, SSL certificates, will give you peace of mind knowing your files are in a safe place. Plus, you'll never lose track of your changes with GitHub version control.
X-Cart promises 99,99% uptime guarantee and delivers it. Even when some custom code is causing issues, they go above and beyond to figure it out.
Cons
You'll have to overcome the initial setup/learning curve associated with the move to X-Cart hosting. It can be explained by the fact that this hosting is fine-tuned primarily for X-Cart. So if you use any other shopping cart platform, you'll have to set it up a bit.
You need to be tech-savvy to use eCommerce features. X-Cart is an open-source eCommerce platform and it is made for developers in the first place. Yes, it can be customized inside out. But it's easy if you know a little bit about PHP and CSS style sheets.
Customer support is available in English only, so if you don't speak it, you'll have to find someone who does, or use Google Translate ?
What problems it solves
Boost website performance;
Save money purchasing the annual subscription;
Avoid server downtime;
Increase the number of happy customers browsing their shops.
Unique features
There are quite a number of unique features not offered by other hosting companies:
Buying any annual Hi-Volume hosting plan, you get a free license of X-Cart 5 Business edition which means you save as much as $495.
Along with the free X-Cart license, you get your new software installed for free.
As a bonus, the guys from X-Cart perform full SEO Audit every year to help you move your store to the first pages of search results.
All plans and services provided by the X-Cart hosting team include their big love — love for your business, for you personally, and for life in general. That's why, to streamline all your hosting-related tasks, support team covers all of that legwork that gives you a headache department.
24/7 software support is included with all hi-volume hosting plans. It means that X-Cart support team can help you set up shipping, taxes, or whatever that does not require customization. Plus, all the issues are usually fixed in the shortest time possible, as the team has got full access both to your eCommerce platform and server.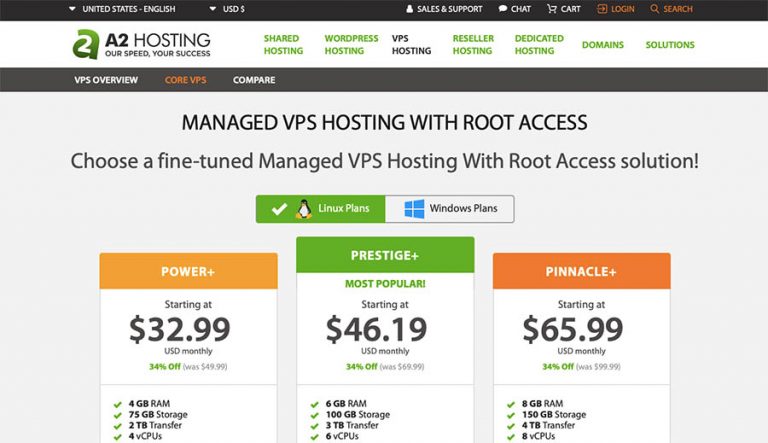 A2 is one of the few eCommerce hosting providers that have got 95% of positive reviews. It looks like customers are generally happy and satisfied with it and it has almost nothing to be blamed for.
A2 is made for those who are looking for stable hosting services, high speeds, a balance of support, hardware and value.
Their offerings are sturdy enough for small to medium-sized online stores.
Starting Price: $32,99/mo, $395/yr for Managed VPS hosting
CDN: Paid CloudFlare CDN
SSD: up to 150 GB storage
Memory: 4-8 RAM
24/7 customer service: 24/7/365 Guru Crew Support Team
Pros
The support staff of A2 eCommerce host is claimed to be kind and attentive to its users. Most members of their team are very patient, friendly and knowledgeable. They create fantastic onboarding experience, providing you with prompt answers. They go the distance to make their users happy and leave them with a smile.
Automatic backups are great if you unintentionally delete your database — it's easy to restore it in just a couple of minutes.
eCommerce sites hosted with A2 load extremely fast. One of its existing users says that his site opens in just 3.6 seconds, which is rather fast.
In addition to speed boosters, it offers a decent set of security features, such as firewalls, server rewind, accessible right from your cPanel.
Default SSH access makes some customers happy (I have no idea why, though).
Cons
Support may be a bit frustrating sometimes. That kind and attentive A2 support team I was talking about in the previous section bark up the wrong tree sometimes. There's nothing ideal in this non-ideal world, after all. For example, the advice offered by one rep differs from that which you may get from another rep on a callback. Plus, you need an interpreter that will help you understand the developer lingo if you are a non-technical person. What is more, the A2 chat is always off if you work at night or you're in a different time zone, which is frustrating.
There are videos that are somewhat outdated and are no longer great support as a guide. It'd be better if they uploaded more information on frequently asked questions and updated their how-to guides.
The price for A2 hosting services is above desired, though it can be justified by the number of services offered in return. If you are not a first-time subscriber, you may notice some differences in pricing, which can be misleading.
No doubt about it, this security-wise hosting company have their skeleton in the closet — their WordPress websites get infected with malware sometimes.
What problems it solves
Get a real American in-tech support;
Get hosting issues worked out;
Compared to other hosting providers, you can get unlimited domain hosting at the best cost and host more websites;
Resolve problems of slowness and DNS failures;
Get emails to work perfectly.
Unique features
There are quite a number of unique features not offered by other hosting companies:
They have a money-back guarantee. It means that if you don't find that what are you getting with them far exceeds your existing hosting provider, they'll refund your money, no questions asked.
The best thing about A2 hosting is their referral/affiliate program which is the best in rewards.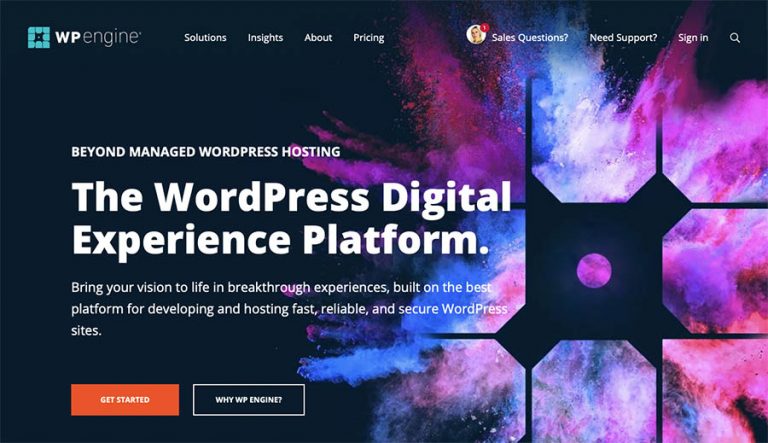 WP Engine website hosting is somewhat controversial.
On the one hand, it's a one-stop-shop for everything WordPress. If you are running a blog on this site builder, it will make your hosting management workflow super convenient. It goes without saying that these guys provide a top-notch environment for hosting WordPress sites.
On the other hand, there are so many negative reviews on the web (check the one from Matthew Woodward, for example), that picking this hosting solution for your eCommerce business is kind of scary.
Let's dig a little deeper and see what's hidden inside.
Starting Price: $35/mo, $420/yr for Managed VPS hosting
CDN: included
SSD: 10 GB – 1 TB
Memory: up to 400 GB
24/7 customer service: 24/7 support via phone
Pros
WordPress users are lucky to have all the necessary features at hand. What is more, there's no need to look for hosting, as WP Engine works perfectly with WordPress. And it's actually made FOR WordPress ONLY. If you have multiple WordPress installs, WP Engine is a comfy place to manage them all. Plus, it frees up your internal IT resources from day-to-day management of the WordPress environment, as 24/7 support is included in all WP Engine plans.
High-level automation. Software updates and regular backups are executed automatically, so you do not have to keep these technical things in mind. Image optimization to improve site load speed is also included in the price.
WP Engine hosting provider has a great choice of tools from migrating to free SSL certificates.
Round the clock customer support, that is offered via phone, live chat, DIY knowledge base, and ticket system is rather knowledgeable and helpful. They go out of their way to make sure they take ownership of your problems.
The hosting is fast. In addition to the advanced caching system, WP engine provides you with a great choice of server locations that you can literally choose when you first set up your account.

Their security is also at a high level. Many users claim that in the years they've been hosting with WP Engine, there have never been any hacks, breaches or security issues. WP Engine masterfully leverages the right technology stack of servers, programming language, and dev tools to keep the environment less vulnerable to bugs, attacks or human error.
The dashboard is intuitive and easy to navigate.
Cons
WP Engine is really and truly overpriced. And though their starter plan is on the same level as the other eCommerce hosting providers (around $35/mo), the next level is already over $100, which is annoying. It would be good to see something in between, isn't it? According to the reviews, they've changed these pricing tiers not long ago.Unsurprisingly, the lower-priced plan includes the basic features only.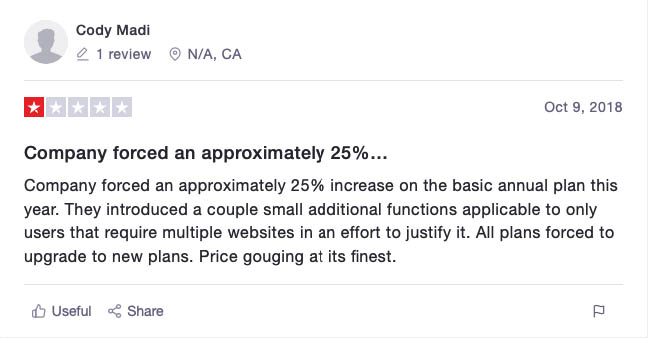 Lots of WP Engine sites experience outages from time to time. One of the ex-customers said that his website was offline for 7 hours during main business hours. No good.
And probably the worst thing about WP Engine is that Google is loaded with negative reviews about this eCommerce host. No need to go very far to find them, below is a screenshot from the very first page of search results: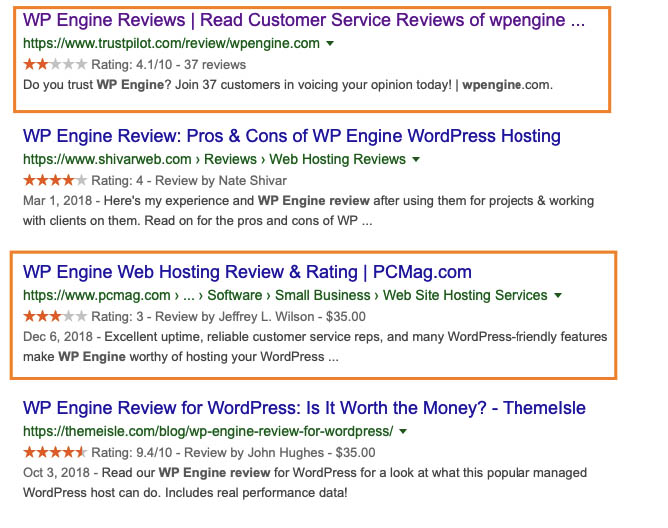 WP Engine technology is no longer novel. There is a sea of alternatives currently available that exceed the offerings of WP Engine in terms of value and price.
Though WP Engine's customer care team is claimed to be available 27/7, the actual tech support comes down to just a couple of email exchanges and a day or two away.
WP Engine doesn't offer email hosting and domain registration. WHAAT? Most of the popular hosting providers do. This makes setting up your eCommerce site more distressing. You'll have to register your domain name somewhere like GoDaddy and jump to Zoho Workplace for email hosting.
There is a full list of disallowed addons. For example, most caching plugins are not allowed as WP Engine has a superior custom caching environment. Also, backup plugins are restricted as WP Engine offers in-house automatic backups. This could seem like a good point if some handy SEO plugins were not blocked as well.
What problems it solves
Reduce the time managing WordPress installs
Keep yourself from worrying about the security of your website
Keeps yourself from spending unnecessary time troubleshooting issues
Unique features
Though WP Engine holds itself out as the best hosting for the most widely-used eCommerce shopping cart platform, there are not so many unique features.
They've got an ecosystem of partners and developers that expand the value you gain from WP Engine.
They offer an easy to use staging area, which most hosting of this price range does not.
II. What is web hosting and why do you need it to set up an eCommerce site?
To put it crudely, eCommerce hosting is a metal box where all the files of your website live, including your shopping cart, product photos, templates and the rest.
Here's pretty much how an average hosting server looks like.
It's like a house for your website that has (as all traditional houses out there!), an address which is called a domain name.
SaaS eCommerce platforms, such as BigCommerce or Shopify, store all website data on their hosting, which means you have restricted access to the files on it and can hardly set your rules there.
If you choose to use downloadable software like OpenCart or PrestaShop, you'll have to host your online shop yourself wherever you feel like.
And there's another category of eCommerce website builders like X-Cart, that provide both shopping cart solution and hosting services.
eCommerce hosting is invisible to your shoppers, but it matters a lot for their experience.
Here are the must-have features any robust e-commerce hosting plan MUST include:
1. Stability. A good eCommerce host is stable. It prevents your site from going down, which, as you can imagine, would be really frustrating for your customers.
Even two minutes of unexpected downtime may cost you thousands of dollars, especially if your eCommerce website is down right in the heart of a Christmas sale period.
According to Gremlin, for example, such well-known ecommerce retailer as Macy's may lose $11,082 per minute.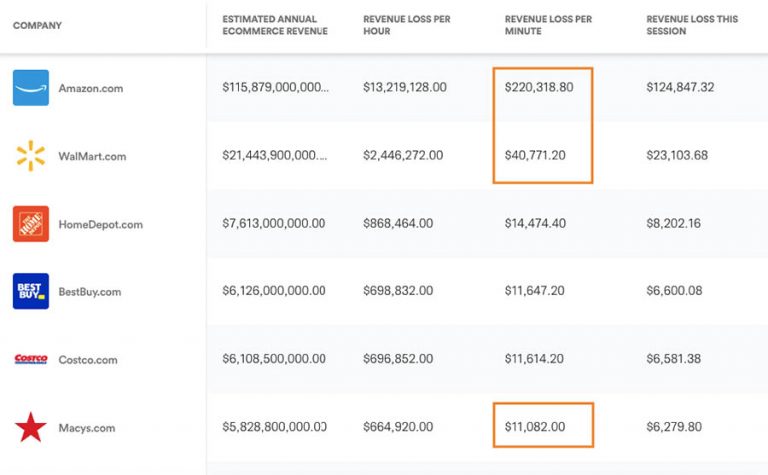 The downtime for Walmart costs four times as much — they may lose $40,771 per minute.
But none of the above eCommerce online shopping malls will beat Amazon, that is doomed to be cleaned out of as much as $220,318 per minute of downtime.
2. Regular backups. But what if something unexpectedly goes wrong? We are all humans, after all, and everyone makes mistakes.
If you lose some crucial data or (God forbid!) your shopping cart gets hacked, having a recent backup may help you fix the problem in just a couple of clicks.
A reliable hosting provider sets up daily or even hourly backups and offers simple restore options to quickly recover the lost data to your store.
They usually keep at least two full copies of your data. And they often take full copies of the server and store them on separate devices in the data center.
3. 24/7/356 support. Every business owner should have a kind of 'red button' to alert hosting support team in case of an emergency.
What emergency am I talking about? Black hats, for example.
You never know when you will have to fight with hackers sending DDoS attacks to overload your web server. That's why a good e-commerce host neither sleeps at night nor has holiday breaks.
JFYI, cheap or free shared hosting plans can't boast of having round-the-clock support services.
4. Dedicated IP address. If you care about the performance of your website and want to have a direct connection to your e-commerce site without interference, it's vital to register a dedicated IP address.
This way the server won't have to sort through which website loads first. That also means the load time of your website is not affected.
Plus, you'll have complete access to your website even if DNS is not set up.
5. PCI-Compliance. You are planning on selling your products or services online, right? That means you'll most likely have to take care of your customers' sensitive data.
For this reason, it's essential that your hosting provider keep the connection between a user and a merchant encrypted. This is usually done through the use of HTTPS, that makes it impossible for hackers to see the credit card number or the security number on the card.
Then, no doubt about it, both your eCommerce platform and hosting should be compliant with the PCI standards.
6. SSL certificates. You've seen that green padlock, haven't you?

This is an extra layer of security that not only encrypts your customers' data but gives HTTPS pages a massive bump in rankings.
Most online businesses, especially small and medium ones, totally ignore Secure Sockets Layer (SSL) certificates. You shouldn't.
Find hosting that offers SSL or can assist setting it up for you.
***
What you see above is just the list of must-have features every robust eCommerce hosting should offer.
Good news — lots of modern hosting companies offer this list of features.
Bad news is that this makes the process of picking the right hosting solution for your small businesses even more complicated. However, some hosts find unique ways to stand out.
Bottomline
Read that far? Good for you.
It means you've made the first step to choosing an eCommerce hosting for your online store.
Now that you know that the most expensive hosting is not always the most robust. And that 24/7 support is worth nothing if you have to hang on the phone for hours to tackle a simple issue. And more, and more… it's time to grab a spade and dig a bit deeper.
Pick a couple of hosting sites that feel right for you. Read the reviews on such sites as PCMag, TechRadar, HostingFacts or any other site out there. I prefer using G2.
Then, try to install your site and check how fast it is. Drop a line a two to their support team to find out how helpful they are. Check if they offer eCommerce features. All that should help you pick the best hosting for your online store.
What is the best eCommerce hosting site for you?
Get the Best
Expert-Backed

Tips on Selling Online Straight into Your Inbox

Only one email a week, we promise

Awesome! You won't be disappointed 😉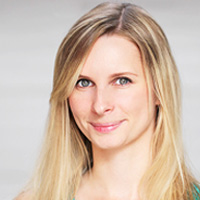 Helen Golubeva
Storyteller at X-Cart
Addicted to yoga, interested in philosophy, and totally mad about copywriting. She loves using the power of words to inspire people and help them grow their eCommerce businesses.