Important Cyber Monday Preparations to do in your Online Store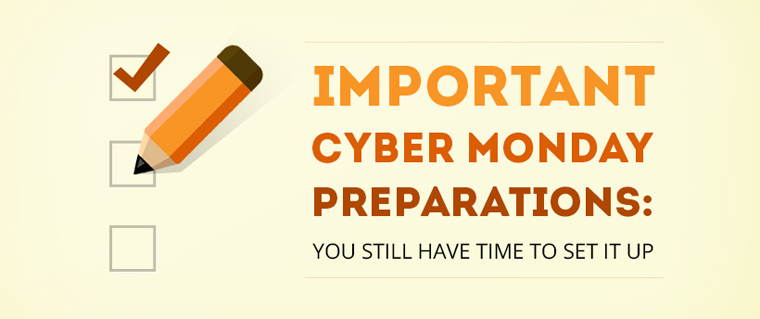 E-commerce firms are gearing up for Cyber Monday deals this year. The day falls on December 2 after the Thanksgiving. In year 2012, Cyber Monday sales hit a whopping $1.7 billion up from $ 1.3 billion in year 2011. This was over 20% rise from sales in year 2010. However, most online traders usually start their Cyber Monday deals long before the actual period. Statistics have shown that about 75% of online shoppers usually start their shopping on the preceding day. There is thus little time to spare for e-commerce manager. It is crucial to work on the tasks below now, otherwise, due to the holiday rush, problems may result.
Task# 1 Hosting configuration test and store speed optimization
The server needs to be tested before the Cyber Monday shopping rush. This is crucial as it helps managers check if the site can hold a high influx of traffic. You should work closely with website hosting company in this phase. Prior to testing, it's important to undertake database optimization, as well as speed up the store as much as possible. In addition, you need to make logs cleanup from file system, database, apache and mysql configuration. Some kind of checklist is below: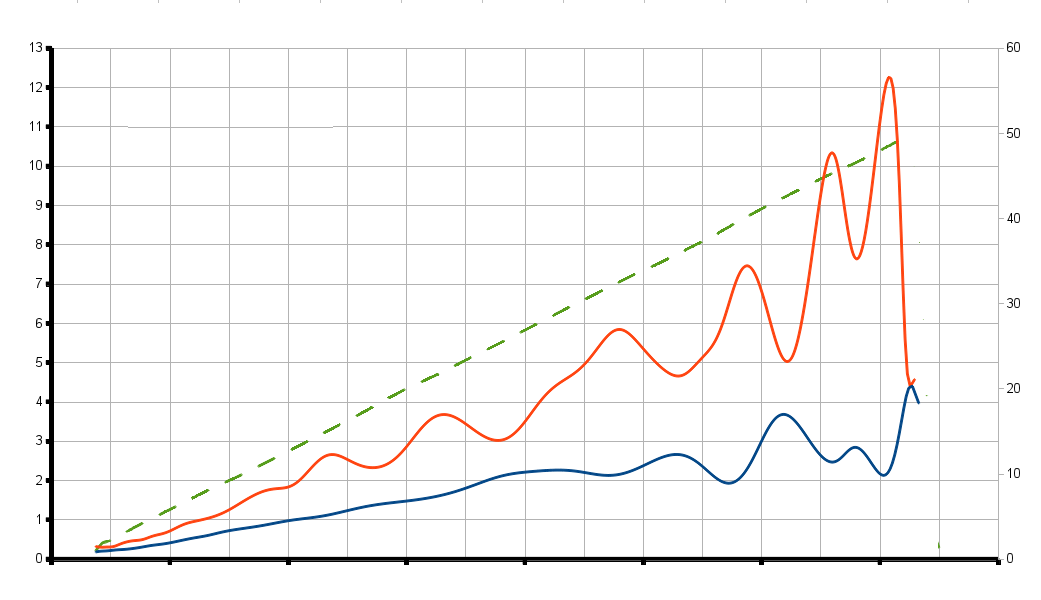 Test your store speed with a service like gtmetrix and fix the problems it reports – normally it contains rather a standard set of recommendations, such as 'combine images into CSS sprites', 'optimize images', 'minify css'. There was a separate article about it in X-Cart blog.
Move your static content and images to a Content Distribution Network (CDN), it will greatly reduce the server load during spikes in traffic. This is not a one day project but you may still have time left to set it up using X-Cart AmazonCDN module
If your hosting configuration supports an upgrade: up your setup by temporary increasing the server(s) size and adding more servers behind the load balancer . If your hosting does not offer such option – upgrade hosting or consider Finestshops.com =).
Run a stress test to see if your setup will be able to handle expected spikes in traffic. Professional stress testing services cost $2500-$5000 but for a quick test you can use a service like < a href ="https://loadimpact.com/"target="_blank" rel="nofollow">Load Impact. This tool was used to measure the speed improvements of X-Cart 4.6.x when the release of this branch was announced .
Run a PCI scan before the holiday rush and fix the security urgent problems reported on that test. Say, McAfee offers a 90 days free trial of PCI compliance scanning. Check this article for security recommendations. By the way have you applied the latest security patch(es) available? Contact X-Cart team if you're not sure.
Setup store performance monitoring to be notified as soon as your pages start loading slower than a set number of seconds or not loading at all; you may ask your hosting company to do this for you – most hosters offer this kind of service.
Task #2: Site Functionality
It is very crucial to ensure that the site features are up to date and all of them are functioning as they should.
Run several test orders with single and multiple items in the cart and delivered to different locations / states / countries. Check if taxes and shipping charges are correct. Check if customers are getting proper order notifications with correct "from" address (many store owners have their personal emails set as "from" address on order notifications which does not look too professional and they do not even know about it)
Check if your SSL certificate is still valid and when the expiration date is. Nothing kills a sale faster than scary "Site is not secured. Not safe to proceed" message in a customer's browser.
If you accept PayPal, place an order via PayPal to make sure if that method is in a working order. Many merchants are reporting an increase in PayPal transactions and you do not want to lose those orders. If you offer several payment methods, ensure they're fully functional.
Get ready for mobile commerce. Mobile commerce is the fastest growing ecommerce segment this year. Ignoring this tendency means losing sales. True mobile skin or responsive template will help you to open the "doors" of your online store to more visitors.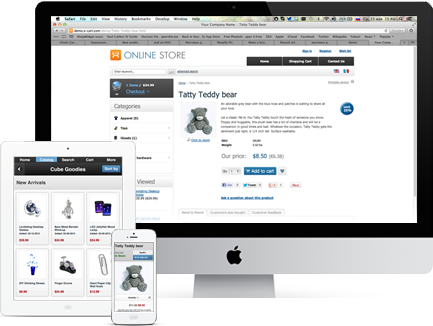 Task #3: Market, Market, Market
It is the right time to get the firm's holiday marketing efforts out into cyberspace.
There are numerous X-Card modules out there and add-ons that come in handy when getting the word out about your online store's deals. Among them are Popup Anywhere, Abandoned Cart Reminder, Hot Products.
Check if you have your store's unique proposition at the bottom of each notification – those emails can be your automatic recurring sales and referrals generators. (Example: "ExtraSuperGolfStore.com – huge selection of discount golf equipment – extra 15% discount and Free shipping until Dec 15!")
Put your catalog or a printed coupon into a shipping box, or check this "Practical eCommerce" article for 3 other things to put – and thus earn customer's loyalty, attract returning customers or get products reviews written.
Other methods of attracting attention are sending out press releases and posting sales information on Cyber Monday blogging sites. Participating in coupon code generating sites and apps may also help.
To your success!
Subscribe to Our Weekly Newsletter to Get
Expert-Backed

Tips Straight Into Your Inbox

One email a week, we promise.

Awesome! You won't be disappointed 😉

Anton Pachkine
General manager at finestshops.com
FinestShops offers premium X-Cart managed hosting for companies without a large IT department and will manage your online store and servers like your own dedicated IT department so you and your staff can concentrate on growing your sales and serving your customers.