←
Back to Blog
The Top 11 Car Parts Dropshipping Suppliers for the US, UK, and International Sellers [2021]
Whether you've modified your car and have extra car accessories to sell or you are a mechanic looking to sell car parts online, dropshipping is a great way to go. Even if you already have some inventory on hand, sooner or later, you'll have to find an automotive parts supplier that will have your back.
Luckily, you don't have to be a mechanical engineer or even have in-depth knowledge about motorcycles or cars to start selling online. Having a basic understanding of the automotive industry as well as some optimism are more than enough to build a solid automotive eCommerce business.
In this blog post, I'll share some of the best places to buy car parts online and earn some extra money by dropshipping them to your potential consumers.
I quit my full-time job making about $2 above minimum wage to do this full-time. I absolutely love it. As of now, I'm making on average about $3500 a month after shipping fees.
Before we proceed with the dropshipping suppliers and their characteristics, let's make sure you have everything you need to actually start selling car parts.
What You Need to Start Dropshipping Car Parts & Accessories Online
A robust eCommerce platform that handles millions of SKUs and makes it easy for shoppers to find auto parts using the info they have on hand, such as make, model, year, and even ASIN.
A PayPal account as that's the easiest way to accept payments online. Ideally, your shopping cart should be configurable enough and allow for accepting local and global payments.
Good marketing is essential for any eCommerce business. Choosing an eCommerce platform for your dropshipping business, you have to ensure it will provide you with all the latest marketing tools you need to compete, such as email autoresponders, promo functionality, apps for SEO, just to name a few.
A start-up capital — anywhere from $100 to $800 to be able to launch your car parts business.
Other than that, you have to have a garage or some vacant space in your backyard. With dropshipping, you never actually touch the product, but you may still need some space to store the returned items or the ones that were ordered by mistake. Things happen.
1. Get an Excellent Customer Support With All American Auto Wreckers
With more than 53K parts in stock and 96 years in business, this auto salvage yard company is a perfect place for ordering used car parts online and dropshipping them directly to your clients. Mike, Sam, and Pete (the guys you see on the screenshot above) render excellent customer service. All three have been in the automotive industry from the very start, which makes them the best source of information for auto parts. There's also a handy chat box that you can use to find the exact part that will fit your vehicle.
Additional reading:
Proactive Customer Service 101 [What, Why, & How to Implement]
2. Get Back to AI's Auto Parts For Affordable Prices
AI's Auto Parts is another tried-and-true auto parts dropshipping company selling quality new and recycled auto parts for various types of vehicles. Based in South Texas, they offer nationwide delivery services at a price "that will make you smile." At least that's what they claim.
You had the part I needed. The price was what I was looking for. You got it to me fast.
3. Enjoy Fast & User-Friendly Design With European Automotive Group, LLC
European Automotive Group, a recycling company, specialized in selling both new and used car parts online, has a state of the art website that pleases the eye and makes a long-lasting impression. But the best thing about this website is that it allows you to browse car parts from your mobile phone or tablet — this automotive online store loads really fast and looks beautiful on any device, allowing you to shop on the go.
You are the prince among auto part recyclers! I have posted positive statements on the MB forums about you and told everyone that they should call you first. Thanks for your follow-up effort.
Read also:
47 Ecommerce Website Design Examples for 2020 | Ecommerce Design 101
4. Take Advantage of the Largest Database of Auto Parts with Car-Part.com
This automotive dropshipper may not have the best design layout, but don't let it mislead you. Car-Part.com has one of the largest databases of recycled parts in the United States, Canada, and Mexico. With over 200 million car parts, you can be 100% sure that they have the part you are looking for. OK, 99% sure. Moreover, with X-Cart, you can have a beautiful automotive website of your own that would be user-friendly enough for your shoppers to fall in love with your business from day one.
5. U Need a Part: Amazing Search & Filtering Functionality
U Need a Part is a free online used car parts finder where you can purchase a quality-tested used motorcycle, auto, truck, import, and classic car parts for a fraction of the price. An amazing vehicle part finder (see the screenshot) allows you to quickly navigate their auto parts catalog and find the part you need for almost any model—all from the salvage yards located around North America and Canada.
Helped me with an Audi knuckle, went above and beyond.
Additional resources:
eCommerce Search for Your Online Store [Tools, Analytics, Best Practices]
6. Get a Kick Out of Parts Hotlines' Mobile App
Given that 90% of the mobile time is spent using apps, having a mobile app (or at least a responsive website!) is a must. PartsHotlines, a leader of the auto parts industry with more than 75M used auto parts from the nation's premier auto recyclers, offers a quick and easy way to find and buy used car parts. Using an app doesn't require registration. Enter your vehicle information and see the list of top-quality used parts at an awesome price. You can also narrow your search down by location, price, or condition.
Worked fine for me on a Samsung phone with the latest OS, needed a door for a hard-to-find car, found plenty and one in the matching color, and confirmed availability and color by calling the number and entering the 5 digit extension.
7. Kingsdown Takes Care of Its International Customers
Kingsdown is a leading independent exporter of spare parts for trucks and agricultural and construction equipment based in the South East of the UK. While the default site language is English, a Google Translate extension pops up with the option to translate a webpage into any other language, be it Czech or Chinese.
You can also see a button at the bottom part of the website that is translated into multiple languages — French, German, Russian, just to name a few. Other than that, this auto parts wholesale distributor offers a large range of products to sell online and a competitive delivery pricing.
Further reading:
Cross Border Commerce 101: Options, Examples, Professional Tips
8. Grasp the Benefits of Overnight Shipping with Desmond Simpson and Sons
Desmond Simpson and Sons is an automotive parts dropshipper and distributor from Ireland and the UK. What differentiates this company from other dropshipping suppliers is its fast and efficient delivery service. They use their own fleet of trucks to deliver tyres to Northern Ireland, Southern Ireland, England, Scotland & Wales the same day or the next day.
Btw, selling tyres online with an expedited shipping option is a great idea for opening up a dropshipping store, isn't it?
Read also:
Guide to The Best Shipping Companies for Small Business [2021]
eCommerce Shipping: 2019 Guide to Choosing the Best Shipping Solution
9. Enjoy VR & High-Quality Product Photos With AutoSport Direct
AutoSport Direct and Mobile is a large auto parts dropshipping supplier of alloy wheels from the UK. The best thing about this eCommerce company is that you don't have to visit Bolton's physical store to see the products they sell. There's an amazing virtual showroom allowing you to take a turn around it. Also, there are two galleries with quality product photos showcasing all their products in the tiniest details.
Related resources:
Product Photography Tips From 19 Pros: How To Take Product Photos
10. Glean Dropshipping Insights with AliDropship
AliDropship has done some homework for you putting together the list of best dropshipping suppliers, niches, and products to make your path to dropshipping as flawless as possible. This service has a number of various products to choose from, but with smart filtering, you can get access to automotive products. It also allows you to get valuable insights concerning trends, monthly search volume, and so on. There is an option to calculate the potential profit, which makes this dropshipper a gem for a beginner automotive retailer.
11. Chinabrands: The Easiest Way To Start a Dropshipping Business
ChinaBrands is just like AliDropship but with a limited catalog of auto parts and accessories. Though the choice of auto parts and accessories leaves much to be desired, it's probably the easiest way to start an automotive dropshipping business as the whole process is leaned to perfection. The only thing you have to do is create an online dropshipping store and start selling — order management, packaging, shipping, and the rest is upon ChinaBrands.
More info:
How to Start a Dropshipping Business [Your Step-by-Step Plan for 2021]
Things You Need to Know Choosing a Supplier for Your Online Auto Business
Choosing the best dropshipping company to team up with is not the easiest thing to do, given that you don't have an opportunity to touch base with the supplier directly or visit their junkyards and fiddle with the items. From that perspective, building relationships with some local junkyards may seem like a great alternative to online dropshipping, but that's an illusion — local auto wreckers will hardly have the variety you need, and they won't drop ship the items directly to your shoppers.
Below are some aspects you should keep in mind choosing a long-term dropshipping supplier for your automotive eCommerce store:
Pay attention to the supplier's store rating, if any. Look through the reviews, explore online review websites and get familiar with what their existing/lost clients are talking about the brand.
Find out the year the company was founded. The best choice would be a family business — they will explore every avenue to make your shopping experience as smooth as possible.
It's also important to get familiar with the products you are planning to sell, including Make/Model/Year requirements and other details. Browsing online junkyards with a knowledge of basic hand tools will save you so much time and money.
Looking for an eCommerce platform that consolidates all the features mentioned above?
X-Cart eCommerce system is tuned to provide eCommerce auto sellers, like you, with the options they need to create an awesome user experience for their shoppers—all at a reasonable price.
Want to See Your Store in Action?
We'll connect you with a eCommerce expert who can show you the unique features that X-Cart can add to your online automotive store.
Please answer the following questions so that we can generate your store.
Thank YOU!
Please schedule a time for a demo of a custom automotive store.
Schedule Now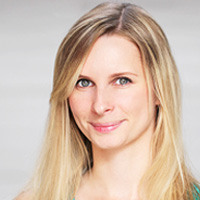 Helen Golubeva
Freelance SEO and Content Marketing Specialist
Helen is an SEO and Content Marketing Specialist. She has been creating and planning content for over 10 years, with 5+ years specializing in eCommerce.
Subscribe to Our Weekly Newsletter to Get
Expert-Backed

Tips Straight Into Your Inbox

Awesome! You won't be disappointed 😉