←
Back to Blog
Email Marketing for the Modern eCommerce Website
This blog post was originally contributed by Robert Rand, Director of Partnerships and Alliances at JetRails.
As modern consumers, we all interact with E-mail Marketing in one form or another. As merchants, we find that there are two major questions to ask:
Why Should my E-commerce business engage in E-mail Marketing?
Many forms of digital marketing, such as search engine optimization and pay per click marketing, are primarily focused on driving new shoppers to your website in order to help you earn new first-time customers. E-mail Marketing is meant to help increase sales to people that have already been to your website and are already familiar with your brand. Whether these visitors have made prior purchases, or simply provided their E-mail address to receive your newsletters, these shoppers have already made a connection with you.
E-mail Marketing can help you to:
Stay in front of shoppers in the long-term;
Retain stronger relationships with your customers;
Make shoppers aware of new products, services, sales and discounts;
Establish your business as experts in your field;
Allow shoppers to identify with your company culture, such as when you help non-profits.
The main goal of these activities is to improve the lifetime value of a website visitor or shopper. Many years ago, successful retailers were more likely to mail out catalogs periodically, in order to stay top-of-mind with consumers and make them aware of their latest offers. Today, you can skip all of the printing and postage, and simply send them an occasional compelling E‑mail to drive them to your E-commerce site where they can shop instantly.
What can I do to get the most out of E-mail Marketing for my E-commerce website?
We've created a dozen tips to help make sure that your E-mail Marketing is well planned to maximize your return on investment:
Don't send too many E-mails: less is often more.
Send professional looking E-mails that are consistent with your branding.
Sync Newsletter Subscriptions from your Checkout, and general newsletter signup directly with your E-mail Marketing Platform (like Mailchimp, or Bronto through GoDataFeed).
Segment your users based upon shopping history. For instance, if customers purchased a renewable item, you can set up automated E-mails to check in when it's time for them to re-order. There are lots of applications for segmentation, but generally, sending more narrow messages to more specific shoppers will yield better results.
Allow subscribers to easily unsubscribe from some or all E-mails.
Use Automation to send automated follow-up E-mails.
Track the success of your campaigns, and make adjustments based upon the data. In some cases, you may even want to split test campaigns to see which messages get better results for you.
Send abandoned cart E-mails. These messages go out to shoppers that added items to their cart but didn't finish checking out. Whether you offer them a coupon or a link to return to their cart, it can help your conversion rate of traffic into sales, helping you to better monetize all of your marketing efforts. Even without other E-mail Marketing, a platform like Ve Interactive can help you to do this effectively, along with deploying other features to improve your conversion rates of traffic into sales.
If you have a blog, allow shoppers to subscribe to a list to get updates about your new posts.
If you accept reviews and ratings from shoppers, consider a platform that will E-mail shoppers reminding them to come back to leave a review for your business or for the product they purchased.
If you have a Loyalty/Reward points program, consider sending automated E-mails letting shoppers know before points expire, or when they can earn extra points, helping to attract them back to your site.
For E-commerce businesses with large lists, consider an advanced E-mail marketing platform that will allow for features such as Browse Recovery – sending messages based upon shoppers browsing behavior, even before they've added items to their cart, or recommend UpSells, Cross-Sells or other product recommendations automatically, based upon a shoppers purchase history.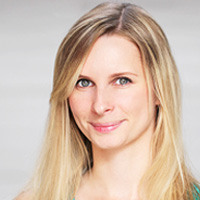 Helen Golubeva
Freelance SEO and Content Marketing Specialist
Helen is an SEO and Content Marketing Specialist. She has been creating and planning content for over 10 years, with 5+ years specializing in eCommerce.
Subscribe to Our Weekly Newsletter to Get
Expert-Backed

Tips Straight Into Your Inbox

Awesome! You won't be disappointed 😉