←
Back to Blog
Beer Meeting'14 sponsors: PayPal and Total Server Solutions
Hey Folks!
X-Cart thanks the sponsors who support the Beer Meeting! This year the event is sponsored by PayPal and Total Server Solutions.
This is what Bob Angus says: "At PayPal, we put people at the center of everything we do. Founded in 1998, we continue to be at the forefront of the digital payments revolution, giving people direct control over their money. Through our innovations, we make life better for our over 148 million active accounts in 26 currencies and across 193 markets, processing more than 9 million payments daily. PayPal is the faster, safer way to pay and get paid."
I would also like to take a chance and add a couple of useful links: PayPal generously shares the vast experience and knowledge of how to bring eCommerce business to success. There's a couple of guest posts by Bob Angus, check them out:

Total Server Solutions
Begun by technical gurus who have a genuine passion for networking and data center operations, Total Server Solutions has grown to become one of the most widely trusted and respected companies in hosted services & data center operations.

Total Server Solutions provides fully managed servers, data center space, and e-commerce solutions to individuals and business in a range of industries. The team at Total Server Solutions possesses a vast depth of knowledge and expertise in the e-commerce field. E-commerce powerhouses EWD Hosting and Hands On Web Hosting are part of the Total Server Solutions family of brands. That means you get all of the technical resources and personal expertise and service that you demand to succeed.
Wait, are you asking what X-Cart Beer Meeting is? After all that buzz about this annual event? Well, in a couple of words, it's a great event where the X-Carters meet face to face. X-Cart top management and decision makers, best partners from module writers to hosting providers and payment processors, and key persons from the X-Cart community.
Meet together, discuss X-Cart present and future, make business acquaintances or just hang out chatting. Read more here. Matt Cole, Sandi Walker (PayPal) and Emerson Nogueira (Total Server Solutions) are attending the Beer Meeting too! Register now!
Meet X-Cart in booth #1557 @IRCE!
It's not for nothing that Chicago is selected as the best place for Beer Meeting. X-Cart exhibits at IRCE this year, and we will be happy to see you. Visit X-Cart booth #1557 to say hi and grab an orange oXtopus=)
"Invite a Customer" program for IRCE, taking place on June 10 – 13 in Chicago is available. A special discount coupon allows 10% savings off the price at time of purchase for any pass type. Offer expires on June 7, 2014. The discount only applies to new registrations and cannot be applied to existing registrations. Discounts are available to qualifying retailers, catalogers and branded manufacturers. Discounts are not valid for vendors and industry guests.
Unfortunately, IRCE organizers do not allow to publish the coupon code publicly so I can't just post it here but we can give the code in direct messages, emails and newsletters. Contact us to request a coupon!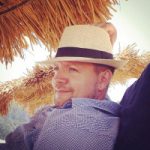 Alexander Mulin
Payments Sr. Product Manager at X-Cart, a Seller Labs company
Alex is Payments Sr. Product Manager at X-Cart, a Seller Labs company. His other two passions are ice hockey and history.
Subscribe to Our Weekly Newsletter to Get
Expert-Backed

Tips Straight Into Your Inbox

Awesome! You won't be disappointed 😉