←
Back to Blog
Part I: Building Trust the Moment You Meet Automotive Buyers Online
At this stage, your potential shoppers are entrenched into web space exploration doing the actual research for the auto parts they need. Deeply and aggressively.
They use Google search and subreddits for finding specific car aftermarket parts (on Reddit, evidently). They browse through oodles of questions on Quora, take part in unending conversations with automotive experts on forums, listen to friends' recommendations, and so on.
How can you make your automotive website more trustworthy at this stage? Here are a couple of insights for you:
The conversion of a consumer is so much in the auto parts world based on trust that what you're buying is exactly what you need. You might be buying little pieces here and there, but when it comes to expensive parts, you have to make a decision.
1. Keep Your Brand Top of Mind
There are seemingly endless possibilities to engage with your potential car parts shoppers across a plethora of channels. If you are not omnichannel yet, it's time you finally tapped into it while it's not too late.
How can you do it?
Show up in Google. You have to study SEO to help your business get spotted among the other millions of websites.
Get more reviews on customer review websites, such as ConsumerAffairs, TrustPilot, Yelp, and others.
Get active on social media. It's another way for your potential shoppers to discover your automotive brand. Facebook groups for auto parts, maybe? Ask yourself where they gather online: groups, hashtags, websites.
Ideally, bloggers should keep talking about your automotive brand non-stop. But that may be too expensive. Don't give up on that idea just yet, though.
Feature your brand on car news websites. Some car enthusiasts jumpstart their car parts research with Consumer Reports, TechCrunch, BuzzFeed, and Kelley Blue Book. But there is a range of specialized car news websites, such as Caranddriver, Samarins, Motortrend, etc. Press mentions and guest posts increase brand awareness as well. Almost all these websites have generic story submission forms, so you can give this strategy a try to see whether it works for your brand or not.
Engage with influencers and form strong partnerships with your existing car shoppers. Aftermarket car parts buyers can also come from up-and-coming bloggers, individual car reviewers with a YouTube channel, and your existing customers themselves.
Case studies. With millions of brands featured online, case studies will help shoppers eliminate doubts while choosing between several different options. Wanna know how? Check ours out!! (I told you!)
2. Take Your Domain Name Seriously
Your domain name (also referred to as URL) should warrant respect. As we all know, first impressions are more lasting, so you'd better avoid rambling domain names like a plague.
Additional Reading:
Ultimate Guide on How to Choose a Domain Name [13 Tips]
Fastest and Best Ecommerce Hosting Sites [8 Hosts Compared]
3. Paid Advertising Is a Must
If you have some extra budget, go for paid advertising without hesitation as it will bring more visibility to your automotive brand. Below you'll find a few tips on that:
Check your competitors' ads. It should give you a hint on where to start with advertising.
You should keep both Branded vs Non-branded keywords in mind when creating your first ad campaign. Make sure your company website (not the one of your competitors!) shows up correctly when users are googling for it. From a user's perspective, it would be weird to google for one brand to only find another.
4. Follow the Latest Trends
If you think that the eCommerce trends haven't been changing for quite a while now, think again. The COVID-19 crisis has triggered an unprecedented growth in the digital and eCommerce sectors, bringing more people—both shoppers and sellers—online. And, yes, it means that you have to set aside some time for self-education and do it daily.
Voice search is one of the most prominent trends that every business owner should adapt to from now on. According to a recent study by UpCity, 39% of US customers have been using voice search for 1-2 years and at least 50% use it daily. As modern devices keep enhancing voice-enabled functions, changing the search habits of the modern consumers, digital marketing pros should act now and study the ways to serve their shoppers in a new way.
Need Help Building Awareness for Your Automotive Store?
Our experts are here to help you with PPC advertising, SEO, and all the things that will help you get your brand in front of people.
To Sum Up
Making your brand look more trustworthy is possible without spending an inconceivable amount of money, even if your prospect is still at the very top of the sales funnel, aka doing some initial research.
Crafting valuable content for your blog and getting active on your cornerstone social media channels can be a great place to start, as it's a free way to show up. Later on, when and if you have some additional marketing resources, you can take advantage of paid advertising and affiliate marketing. Make sure you follow the latest trends, such as voice search, as that's what users rely on when looking for auto parts online.
With powerful customizable shopping cart software on board, implementing all the above-mentioned trends and trust-building techniques won't be an issue.
Schedule a demo with one of X-Cart's solution advisors to take a deeper look inside the tool.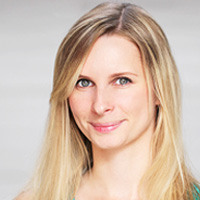 Helen Golubeva
Freelance SEO and Content Marketing Specialist
Helen is an SEO and Content Marketing Specialist. She has been creating and planning content for over 10 years, with 5+ years specializing in eCommerce.
Subscribe to Our Weekly Newsletter to Get
Expert-Backed

Tips Straight Into Your Inbox

Awesome! You won't be disappointed 😉