←
Back to Blog
Part II: Giving the Impression of a Trusted Auto Parts Website
Now that your potential shoppers have just landed on your automotive website and are finding their way around, it's vital to capture their attention with whatever that makes sense to them.
This stage is all about your brand image, high-quality pictures of your aftermarket car parts and accessories, product descriptions that catch the eye, website performance, and personalization—everything that has to do with the first impression.
Golden nugget: Consider using both imperial and metric systems to describe your products. You never know where your next customer is coming from!
Do I trust that shop enough to buy it online? Or am I going to go to a custom exhaust shop and have them just fabricate something for me? That's what shoppers ask when landing on your automotive store for the first time in a while.
Additional information:
Automotive Website Design Inspiration [+ 3 Examples That Are Less Than Obvious]
So, what makes a website credible? What is it that you can do to create the long-lasting best first impression?
Below are five ideas for you to consider:
1. The Look and Feel of Your Car Website
Again, just like a book is judged by its cover, your auto parts website is judged by its look and feel.
What are the signs of an automotive online store that serve buyers just right?
The content is backed up with customer feedback as this is what online users value most of all.
Warranties, guarantees, and trust seals (e.g. PCI-compliant payment processing or a Trusted Shop certificate) are well visible.
Everything that makes your eCommerce brand stand out, a.k.a USP, should be proudly displayed on your homepage—this is what grabs buyers' attention.
Quality product pictures of your auto parts, video content, easy access from mobile phones—all that is on the move right now should be implemented.
2. Data Accuracy
You have to make sure your automotive website shows accurate information. For that to happen, take time to verify all of the car listings that you have on your eCommerce website. Hiring a VA or an agency (such as Seller Labs but for eCommerce) may be a good option. By the way, this issue is especially common for Multi-Vendor stores where all the data is aggregated from various automotive parts vendors or manufacturers.
3. Real-Time Website Data Updates
Make sure all the data is updated in real time. One of the biggest frustrations we hear from our customers selling auto aftermarket parts online is that their car shoppers are clicking away because of the lack of information. For example, the listing is no longer valid due to some issues with inventory management. Or it may not have ever been there at all. Sometimes product descriptions miss recent accidents or other similar activities.
4. Automotive Industry Trends 
Again, there are certain trends that you may follow at this stage:
Buy Now Pay Later (BNPL) feature is booming. It has taken the world by storm and it continues to barge in online stores to provide users with seamless user experience.
Payment integrations such as Google Pay should be pre-enabled to make shopping more speedy.
Create individualized car buying experiences for each given shopper using on-site personalization techniques like custom offers or saving your shoppers' search data.
Below you can see an example from CARiD that saves the Make, Model, and Year of your vehicle to allow shoppers browse for auto parts without re-entering the data.
Looking to build a trustworthy online shopping auto parts website? You can start by following the example above.
Utilizing big data can help build personalized recommendations based on previous purchases and improve customer care service.
Need Help Designing a Trustworthy Shop?
With our 20+ experience in eCommerce, the X-Cart team knows all the how-tos and need-to-knows that make your brand more appealing to potential buyers. That's not just a fancy talk.
To Sum Up
The way your automotive website looks and acts matters as much as the products you sell online. It's all about the first impression as it makes all the difference in the world when it comes to the decision making.
Take care of the look and feel of your auto parts website. Make sure all the data and product description are 100% accurate and updated on time. And, what's more important, follow the trends, such as having all the latest features enabled (BNPL, Google Pay, Apple Pay, etc.)
X-Cart has it all, and if there's anything missing, we can customize it for you.
If you have any questions on how to apply these strategies to your automotive brand website, feel free to reach out to our solution advisors and schedule a free demo.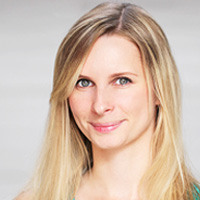 Helen Golubeva
Freelance SEO and Content Marketing Specialist
Helen is an SEO and Content Marketing Specialist. She has been creating and planning content for over 10 years, with 5+ years specializing in eCommerce.
Subscribe to Our Weekly Newsletter to Get
Expert-Backed

Tips Straight Into Your Inbox

Awesome! You won't be disappointed 😉