←
Back to Blog
Part III: Building Credibility With Your Auto Parts Shoppers While Getting a Bit Closer to Them
At this stage of the marketing funnel, your car site visitors scrutinize the page and dig deeper into the content you provide, still discovering a reason to abandon your auto parts store.
Is this a trustworthy website? (Yes, they still ask themselves the very same question all the way round, and you have to be there to provide the answer.) Another way to look at it: If this is a high price tag purchase, wouldn't you do just the same?
It's time for you to instill your charisma, intuition, communication skills, and all the salesman power you possess within. Believe me, you've got more than you think you have. Your goal is to prevent customers from clicking away from your automotive aftermarket parts online store.
With a little nudge from the X-Cart experts, the goal won't seem that unachievable.
Trust plays a lot into it because it's expensive. You're not returning that thing, so this is like a one-time decision.
1. Make Yourself Available
Selling stuff online means that your online store is accessible throughout all the time zones, so you should be available round the clock. Since you are not a robot that can be available round the clock, you have to think of hiring an assistant or using a virtual app such as Intercom or JivoChat (both available in X-Cart).
2. Be Extremely Careful With the Following
The ad copy that you display on your automotive website—it can rub your users the wrong way (No pun intended). Everything that hinders user experience should be ditched.
The terms you choose to communicate with your buyers. Use your audience's jargon to be on the same wavelength with your audience. Below you'll find an amazing car buyer's glossary of terms, lingo, and jargon:

The Car Buyer's Glossary of Terms, Lingo, and Jargon

Blog content. Creating content just for the sake of SEO no longer suffices, as you are not the only one doing that. All merchants (and there's an increased number of them now due to the COVID restrictions) have tapped into content optimization for SERP. Automotive buyers are looking for professional content that's fresh, in-depth, and helpful.
3. Refrain From Pricing Manipulation
Refrain from pricing manipulation as it repels buyers even more than botched ad and blog content taken altogether. Curiously enough, many automotive car or truck parts sellers actively use this strategy to make their listings appear more attractive.
Let me spill the dope: Aftermarket car parts buyers are more attracted by the quality of the car parts rather than the prospects of a lower price.
I think from the user perspective the smaller, more nimble companies are more personal. Their offerings are more specific. And I'll pay a premium for that.
4. Follow The White Rabbit Trends
Taking trends seriously is important at this stage as well:
Just like 3D modeling, augmented reality is here to enhance the user experience of your auto parts buyers. Since they cannot touch the products or services that you sell, you should give them an opportunity to "play" with the tool online.
AI in eCommerce is booming at such a pace that the revenue is expected to reach $36.8 Billion worldwide by 2025. Why do you need it? It will help you learn more about automotive enthusiasts, as well as provide personalized recommendations to them and all the stuff.

Not all automotive eCommerce brands can afford using these technologies. Even CARiD doesn't offer such an option for their website visitors. Instead, they invest in video creation. 10 videos for a VRX Style DriTech Carbon Fiber Wing Complete Kit is a massive step to the user experience excellence, isn't it?
Though headless and API-driven eCommerce is trending right now, I'd suggest that you should take it with a grain of salt.

X-Cart vs Headless Commerce:


Lower barrier to implementation. Headless requires heavy up-front technical investment and coordination. X-Cart includes implementation and can be ready in 1-3 months.
Targeted implementation. Headless is one-size-fits all, while X-Cart Auto is dedicated to deep integrations with your vendors and services.
eCommerce specialists. Headless offloads responsibility to the client, while X-Cart Auto cares about your customer funnel and conversion rates just as much as you do.
Need Help Pushing Your Shoppers Closer to Checkout?
It's all about providing a smooth experience and listening to your customer at every step of the way. Let's have a small talk about it.
To Sum Up
With trust being an essential component of successful customer retention in general, you have to pay special attention to the details that make your automotive website credible. Ad copy, blog content, interface, trust seals, pricing, the slang you use to chat with your website visitors—everything is important.
Modern shoppers have short attention spans and thin patience for complex user interfaces so you have to be there 24/7 to meet them upon arrival and show them around.
The X-Cart shopping cart solution has all the functionality you need to create a simpler and more direct path to purchase. Schedule a call with one of our solution advisors to discuss the details.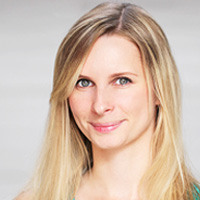 Helen Golubeva
Freelance SEO and Content Marketing Specialist
Helen is an SEO and Content Marketing Specialist. She has been creating and planning content for over 10 years, with 5+ years specializing in eCommerce.
Subscribe to Our Weekly Newsletter to Get
Expert-Backed

Tips Straight Into Your Inbox

Awesome! You won't be disappointed 😉