←
Back to Blog
Part IV: Establishing The After-Purchase Credibility With Your Aftermarket Car Parts Buyers
It's crucial to be aware of this: you don't stop nurturing your newly-qualified customers once you get them to the end of your funnel. It's time to maintain your reputation, providing your users with an enjoyable shipping experience, wowing them with exquisite packaging, and implementing (and following!) all the latest trends such as energy waste reduction and such.
Modern consumers aren't necessarily inspired by the auto brands themselves anymore. They are attracted by the ideas brands support, which includes social issues and contemporary problems.
However, remember to be extremely careful about the political issues which is especially important when reaching a younger and more social-aware audience. You need to make sure your campaign doesn't not seem like another brand jumping on board a politically-charged bandwagon.
The volume of consumers in this space are relatively young, too. The folks who are buying the most parts are from 18 to 20 years old. $800 for a custom exhaust—that's all they have in their bank account. So trust and loyalty are even more important here, because once you do trust the shop, you're probably going to continue to shop there.
1. Use Eco-Friendly and Custom Branded Packaging
Eco-friendly and custom branded packaging is a new post-sales strategy. Modern consumers do care about sustainability, and if you have enough resources to invest into a recyclable uniquely-customized package, go for it headlong.
In the picture above, you can see a recycled cover for fuel tanks from CARiD. (No, I'll never stop jabbering about this brand, because it's just amazing, and it is built with X-Cart!)
There are a few similar trends that fall into this category. See the recommendations on how to implement them:
Reconsider your brand ethos—the traits, culture, goals, mission, vision, and community your automotive brand embodies.
Implement zero-emission shipping. Your potential customers should see that you do care about the environment.
Stop over-packaging your products and avoid plastics use to reduce packaging waste.
Design an effective recycling program and identify the strategies employed by the communities in your region.
Upgrade or replace inefficient equipment for product manufacturing to reduce energy waste.
Use sustainable /green / eco-friendly / ethical materials for manufacturing the products you sell.
Consider reselling used car parts (if you aren't doing that already).
2. Subscriptions
Subscriptions keep customers coming back. Entice your users with great content delivered directly to their inbox along with special offers and all the other bells and whistles.
Below you can see an example from Fumoto online store powered by the X-Cart shopping platform. They've added a newsletter subscription form right on their homepage to get a bit closer to their website visitors.
3. Tap Into the Latest Trends (No Excuses!)
Expedient delivery turned out to be among the fastest-growing sectors of eCommerce triggered by the COVID-19 pandemic. So what? You should improve the quality of your shipping services until it's too late.
It's Not the End of Your User's Journey
What's next? Let's discuss the next steps you should take when your potential shopper hits the final conversion stage of the funnel and makes the desired purchase.
To Sum Up
Hopefully this article has helped to steer you away from potential traps you may fall into building the after-purchase credibility.
Make your brand more earth-friendly by reconsidering your approach to packaging. Start using subscriptions to keep shoppers connected and coming back. Explore faster ways to deliver your goods to your shoppers' door steps and other eCommerce trends.
All that and a bit more is possible with X-Cart shopping platform that can be customized to your unique business needs.
If you have any questions on how to implement all these strategies into your online automotive store, just hop on a quick call with one of our solution advisors to discuss the details.
Also, don't hesitate to reach out to me directly in the comments section below or on Twitter.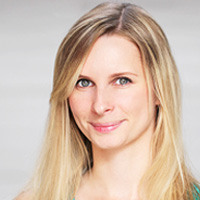 Helen Golubeva
Freelance SEO and Content Marketing Specialist
Helen is an SEO and Content Marketing Specialist. She has been creating and planning content for over 10 years, with 5+ years specializing in eCommerce.
Subscribe to Our Weekly Newsletter to Get
Expert-Backed

Tips Straight Into Your Inbox

Awesome! You won't be disappointed 😉