Quick and effective migration to X-Cart
How much does it cost?
Select your shopping cart
Your entire database (products, customers, orders etc)
Your existing design (including color schemes, logos, banners, buttons and more)
The modifications you added to the current platform to tailor it to your business needs (custom export/import, unique interfaces, new payment gateways, integration with CRM and other)
You preserve everything you need plus get all the best features of our powerful shopping cart platform
My data only
You will get a fresh installation of X-Cart with default look and feel, however the database will contain your data. We can migrate your entire database or separate types of data only, like:
Products and categories (product attributes, variants, images)
Users (Administrators, Vendors, Customers)
Orders and order statuses
Manufacturers ( brands)
Currencies
Design
You can preserve your existing design completely or partially. Alternatively, you can use one of default FREE skins, or buy one of ready-made beautiful design templates, or even order a unique design creation and integration services with us.
Special features
If you changed the functionality of your current shopping cart solution to adjust it to the needs of your business model, and want to preserve these special features (like custom export/import, unique interfaces, new payment gateways, integration with CRM and other).
Thank you!
We have received your message.
Please expect to be contacted within one business day
Please set the Shopping cart
Please set the Email address
Please set the Shopping cart and Email
Estimate
Ready to make the switch to the most x-ceptional shopping cart platform around?
If you already have an online store but are looking for the enhanced features offered by X-Cart, our convenient migration service performed by experienced professionals makes the transition a snap.
100% Uptime, Guaranteed. We're so confident in our team, we offer a 100% uptime guarantee for the source store. Yup, we're that good.
We will develop an individual approach tailored to cover your unique requirements.
Fill in the above form to get a FREE quote, discuss the task details, take the decision to migrate with us, and we'll take care of the rest.
Testimonials
Maree Dennison,
Mauve Interactive Pty Ltd
Jun 14, 2014
X-Cart Team are excellent. Our Migration to their Platform was seamless with the Tech Staff at X-Cart handling all the work.
David Coggan,
Carolyn Nussbaum Music Company
Jun 14, 2014
Back in 2012 Carolyn Nussbaum Music Company realized we needed the power and functionality of X-Cart over the LiteCommerce platform that we had been successfully running on for the previous 6 years. The envisioned data migration and platform change was a daunting task for the business owner but something that needed to be done.
«...»
Upon the initial engagement with the X-Cart team regarding the migration they were very reassuring and confident that the change would be not only be feasible with little business process disturbance but also very satisfying for our business once completed. During the 2012 year the migration experts at X-Cart guided us as to which release of XC would be the best for us to go to. They set up no less than two development and test environments over the life of the project and worked closely with us to properly map product data fields as needed to the new platform. Customer data along with continuity of order numbering was maintained and advice was provided on how to bring the existing customers into compliance with the more robust security of the new platform. The X-Cart migration team repeatedly gave us ample time to test and review the multiple migration iterations each time transparently resolving issues found previously. Our eventual launch and final data migration happened seamlessly on New Years Day evening of 2013. The X-Cart team was wonderful to work work throughout the process and we have been very happy with our new X-Cart store.
More testimonials
Success stories
Some great success stories told by X-Cart customers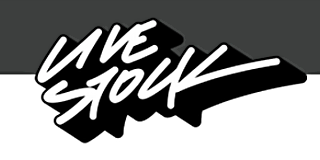 Livestock
Canada's Premiere Apparel & Footwear Boutique Vancouver / Toronto