With over 100 million buyers, eBay is one of the world's largest online marketplaces. Listing there does not require any upfront costs. Moreover, every transaction to your account is backed with eBay Seller Protection, so you can sell with confidence. This is what makes eBay one of the most attractive marketplaces for both sellers and buyers.
eBay sales are a great way to increase turnover and selling on different marketplaces is essential for any business. Since setting up the automatic exports with X-Cart our sales have increased by 20%
This is the figure shared by the gentleman who owns and runs a large apparel store in the UK
What to sell: do your goods qualify?
It's not for nothing the apparel store saw such an increase in sales: Fashion, electronics and collectibles are among the leaders in the best-selling list. Dresses, handbags, shoes and suits. Laptops, cameras, game consoles. RC cars, stamps collections, action figures and dolls. Check if the items you're going to sell are not prohibited and connect your store to eBay. One small step for a human, one giant leap for your Business 😉
How to sell: where to find best practices and tips
eBay team is doing a good job sharing tips and best practices aimed at helping you make more money, selling popular items on their marketplace. There's a number of sellers guides for the most common categories of goods, check this page for more info.
X-Cart 5 integration with eBay: 2 minutes to watch
The new module X-Cart team rolls out today allows you to connect the store in minutes – with the ability to send products to eBay in 2 clicks and to manage the order statuses right in X-Cart admin back end. Manually or automatically (you'll need to setup a task run by cron), it's equally simple. Take a look:
How to connect your X-Cart to eBay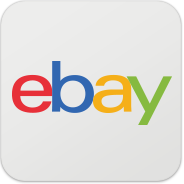 Install the eBay Integration module
Enter your eBay account details, configure the module to your taste and you're all set: send the products one by one or in bulk, manually or automatically. Manage products pricing, descriptions, images, options and variants. Update order statuses and manage inventory. You have 300 trial requests, after that, if you decide to keep using the service, you will need to purchase a subscription.