←
Back to Blog
5 eCommerce Trends in 2022: What's in Store for the Industry Post-Pandemic
As we wrap 2021, the team at X-Cart spent some time preparing for the New Year. What eCommerce trends might appear in 2022? The more industry research we do, the more it seems that the online retailers are still reeling from 2020.
The pandemic brought about huge change, especially in the eCommerce industry. In theory, the whole globe was forced to respond to this pandemic together, but in practice, the Coronavirus disrupted businesses differently.
Some mom-and-pop shops boomed with new demand, while others struggled to open online stores. Meanwhile, large enterprises adapted to the surge in online shopping at different paces, depending on how resilient they were before the pandemic.
It's been two years since COVID-19 was first reported—we're as ready as you are to move on. However, this virus continues to effect public life deeply. The way consumers buy products, and most importantly, what they buy, has changed dramatically.
In this article, we'll revisit how those trends affect the eCommerce industry. We'll look at the eCommerce trends that our friends at Seller Labs predicted for 2021, as well as offer our own thoughts on eCommerce trends in 2022.
1. Inventory Challenges Will Ease  
The initial onset of the pandemic caused a host of supply-chain problems. As the world scrambled to work from home, Amazon prioritized shipping for essential goods, leaving most sellers without a fulfillment option.
As the world's largest eCommerce business, Amazon's logistic disruptions trickled into other businesses. Even into late 2021, supply-chain shortages continue.
Labor shortages, slowed manufacturing, and other logistics challenges slow delivery times. Slow deliveries and high costs for carriers result in a poor online shopping experience for shoppers.
Take heart—although future COVID outbreaks threaten disruption centers around the world, the global supply chain will recover. As warehouses and shipping companies grow to accept larger demand, manufacturing will return to normal.
2. Merchants Must Sell on Multiple Channels
We've said it before and we'll say it again: The days of just selling in your own shop are over. You must be selling everywhere customers are buying.
In addition to creating your own web store, consider listing your products on well-recognized marketplaces. Amazon, Walmart, eBay, and Alibaba are the big ones, but there might be industry-specific ones for your product niche.
At the same time, don't spread your business too thin before you're ready! If your capacity to manage multiple channels is limited, consider starting with one additional eCommerce platform as a pilot project. Perhaps you just start with multi-channel marketing or omnichannel customer service before diving into selling on multiple platforms.
For the last five years, merchants with more sales channels connected with more potential customers. This year, merchants that aren't building trust with their customers on multiple platforms will get edged out by competitors, plain and simple.
3. Vendors Will Monetize Social Media
Social commerce revolutionized the eCommerce customer experience by allowing users to purchase items directly through their preferred social media platform. That means one less click for customers, and a lot more online sales for merchants that take advantage of this channel.
For lifestyle brands that appeal to younger demographics, social commerce is a must for 2022.
The social media platforms that allow for in-app purchases are Facebook, Instagram, Pinterest and WeChat.
4. More Shoppers Will Use Voice Search & Augmented Reality
As eCommerce matures, so does the technology available to the industry. Voice search and Augmented Reality (AR) allow shoppers to develop a personal connection with online brands.
Voice search, for one, has been on the horizon for years. After Amazon launched its smart speaker, Echo, shopping by voice has continued to grow.
In 2022, the number of retail sales made by voice is predicted to increase by 55%. If you're interested in capturing this slice of the market, start by optimizing your Amazon listings for Echo.
AR, on the other hand, started to show up in the last year. AR experiences allow online shoppers to interact with products on their mobile device.
The buying experience is meant to mimic visiting a store in real life, and it's wildly popular. In fact, 100 million consumers used AR technology to buy products online in 2020. The data also suggest that 35% of buyers would buy more if they could use AR to test the product in their homes.
5. Customers Will Expect More Payment Methods
It has always been true that frictionless checkout experiences benefit conversion rates. In 2022, customers won't just expect a seamless checkout, they'll want it with exactly their preferred method of payment.
The biggest eCommerce trend in payments this year will be just how many ways to pay there are. From ACH transfers, to eWallets, to direct credit card payments, the ways to exchange money are endless.
For a deep dive of where the industry is headed, read our analysis of payment processing trends.
Final Thoughts
eCommerce isn't going anywhere. This year, the industry continued to grow as it responded to a world where more people shop from home.
Indeed, the 2022 eCommerce trends speak volumes about the type of experience that consumers are looking for. Instead of going back to brick and mortar stores, shoppers use tools like social commerce, AR, and voice search to connect with online brands on their terms.
Shoppers are looking for vendors that can provide integrated, multi-channel shopping experiences digitally. If you're looking to succeed in eCommerce in 2022, subscribe to our newsletter to get regular updates on tips & tricks.
Stay on top of the latest Amazon keywords best practices
Subscribe to our weekly newsletter to keep up with the latest updates from Amazon.
Awesome! You won't be disappointed 😉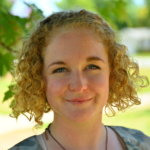 Ashley Kochans
Content Marketing Strategist
Ashley Kochans is an SEO and Content Marketing Strategist with over 3 years of experience in creating actionable content for Amazon merchants and eCommerce business owners.
Subscribe to Our Weekly Newsletter to Get
Expert-Backed

Tips Straight Into Your Inbox

Awesome! You won't be disappointed 😉