←
Back to Blog
13 Simple Tips to Improve Your Website [Tried & Tested Ones Only]
This blog post was originally contributed by Melissa Stanley from PunchOut Catalogs.
In 2018, the number of websites out there reached a whopping 1.8 billion. Some of these websites are modern and high-converting while others are just failing to fulfill their purpose.
Where does your website stand? Have you absolutely nailed your web design and found your magic formula of how to increase web presence or are you still struggling to attract the number of visitors and potential customers you thought you will get easily?
If things are going bad for you, luckily there are things that you can improve. If, on the other hand, things are going good for your business, why not make them even better?
No need to go through what every expert said on website improvement — we have done all that for you and we have compiled a handy list of tips to improve your website.
Dive in!
Take a Closer Look At Your Online Store: Does It Look Good?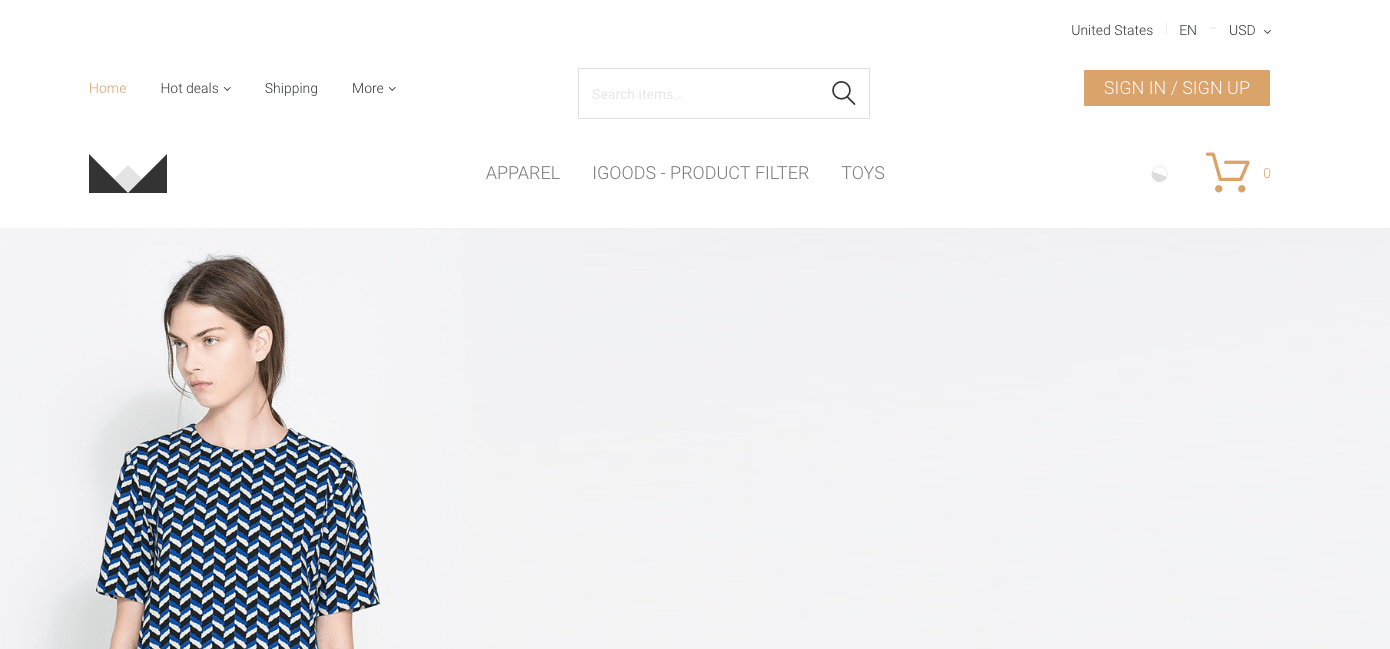 In today's era of technology, you can't possibly think that you can get away with poor and outdated web design, can you?
Websites that look like they have been around together with the dinosaurs will make users question the validity of your website. There is no doubt that they will hit the back button!
Website design is important since it takes 50 milliseconds for a user to form an opinion on your website. First impressions matter!
You might have a web designer behind you who can make your website look stunning. If you are looking to do that yourself, check out some of the best web design and development tools that might help you out!
1. State Your Purpose
What does your brand stand for? What makes your business unique and better than all the rest?
You have an eCommerce site for a purpose and your potential customers need to know that straight off. By clearly stating why customers should choose you out of all of your competitors out there, you are giving them a glimpse of who you are, increasing the chances for them to become more interested. Think of it as your brand's statement, vision, mission or motto.
This statement needs to be one of the first things that your potential customers see when they go on your website. Make it as eye-catching as possible.
The magic formula for an impactful brand statement is including who are you, who is your product/service aimed at and what benefits will customers get out of it. Be careful not to overdo it — don't claim that you offer affordable products if your items are premium and high-priced.
2. Think About User Experience
User experience (UX) is one of the most discussed topics when it comes to website design and website functionality. You exist because of your customers and you need to strive to give them the best that you can.
One of the main aspects of UX is website navigation. How easy (or how hard!) is it for the user to find their way around your website? Are your menus and submenus clear enough to let the user know what they should expect? Is there enough of white space?
If not, you need to fix this. In fact, studies show that 88% of people who had a bad UX on a website will never return!
A well-structured website is a fix you should prioritize since:
It enables website users to find what they are looking for;
It establishes a hierarchy of the web pages in a way that search engine bots understand, giving your search engine ranking a boost.
To provide users with easy navigation, you need to think in the way your potential customers think. You are free to be creative, yet don't overthink it. Sometimes you may think that you have a great name for a submenu but that might only be making sense to you. If in doubt, it is better to use simple words than going for something that sounds cool but only you and the people inside of your organization will understand.
A good website needs to have a logical structure of the subpages, for example, if you sell beauty products, dedicate different submenus to each product group (face, hair, nails). Add dropdowns that will reveal more specific categories (under "hair", and subcategories such as shampoo, conditioner, hair dye and hair mask).
3. Add Effective CTAs
If you ask any person who is familiar with how online sales work, they will immediately tell you that Call-to-Action buttons (CTA) are one of the most converting elements of your website. CTAs are those big bright buttons that are asking you to do a certain action.
There are a lot of statistics to prove the effectiveness of CTA buttons. But they are just buttons, what's the big deal?
The big deal is that it takes users 3 seconds to spot a CTA button if it is done correctly. In simple words, a big, bright and engaging button will grab the user's attention, signalizing to the brain that it is an important thing that deserves their focus.
A high-converting CTA button has the following characteristics:
They stand out from the rest of the content on your website or landing pages by size and color;
They have a compelling copy;
They have a logical placement;
They are accompanied by short content which explains why the user should take the action that the button calls upon
Don't worry if you don't get it right the first time – digital marketers spend hours testing the effectiveness of different versions of the same CTA. If at first you don't succeed, try to do A/B split testing.
4. Optimize Website Speed

You have been there previously — a website that takes forever to load. You just hit the back button and never return. Does your website have the same effect on users? If yes, put improving your website speed as a priority.
If you are still not convinced how important website speed is, let us tell you this – a delay of one millisecond can make conversion rates go down by 7%!
There can be multiple reasons why your website's load time is so high and you need to consider all of them. Among the main "offenders" are large image files, redirects, too many HTTP requests or unstructured website code.
5. Add Social Proof
Claiming that you are the best will not get you too far if you don't have anyone backing your story. It is particularly good if your story is backed up by someone important or as we call them today – influencers.
Influencers are called like that for obvious reasons. People value their opinion and they listen to their recommendations.
Do your research and find influencers, e.g. on social media, who you can get in touch with. Present your products and collaborate with them to spread the word.
6. Leverage User Testimonials
With scam websites being on the rise, people are looking for testimonials from existing customers in order to ensure that your products are genuine. They will read reviews and then draw up a conclusion of whether they would like to become your customer or not.
Placing testimonials and case studies on your website is a great way of assuring your visitors they should become your customers by showing them that your products or services made other people happy.
You can include testimonials on your website as a separate subpage, but it is better to implement them where they are relevant i.e. on the relevant product page, on a slider on your home page, on inside your blog posts.
7. Disclose Your Personality
People tend to respond better when they know who are the people behind your business. It makes things more personal and they tend to trust brands who have real people tied to them.
An individual team page can help:
Users — since they will feel a bigger connection and trust for your brand;
Search engines — because they will be able to connect the names to the business, giving you a better rank on individual searches
A simple team subpage will do the trick. You can choose a different style in accordance with your brand — you can go for a strictly professional approach with black and white photos or you can come up with something completely wacky which will make your brand even more likable!
Leave that task to your content marketing team. They know what should be done.
8. Do Not Forget About SEO
Search engine optimization (SEO) has been in the focus for years. And it still won't leave the spotlight.
Optimizing your website for search engines means that you are optimizing for your users as well. Optimization guidelines and algorithms are devised in order to give users the most relevant results for their search queries. SEO is one of the best ways to improve your website and bring more visitors in.
SEO is not something you do only once and success doesn't come overnight. It is a process rather than an action and it consists of many different aspects, yet keywords are still in the focus. One of the main answers to the question of how to enhance your website lies in SEO and you need to start working on that.
Start by making simple changes like targeting specific keywords and linking to high authority websites. These SEO tools will give you a hand in doing so.
9. Make Sure Your Store is Ready For Mobile
In a world where 70% of all Internet traffic comes from mobiles, you can't really expect to get away with a website which is not mobile-friendly.
One of the most important website improvements you must do is optimize your website for mobile devices. Regardless if your website is mobile-friendly, mobile responsive or mobile optimized, you simply must sort that out if you are looking to increase your web presence.
A lot of pre-built themes nowadays are optimized for mobile devices by design. If you are looking for this website improvement, finding a responsive theme is your best bet.
10. Keep an Eye On the Stock
If you are selling a product, it is important to match expectations with reality i.e. not claim that you have something in stock and then learn that you actually have none on hand. While this is not a direct website improvement tip, it is definitely a great UX tip because you surely don't want to disappoint your customers!
Making sure that your stock is correct is of the essence in order to keep customers happy. Regardless if you are a B2B or B2C brand, failing to deliver what you promised in a big no-no.
Employing an eProcurement system is a worthy investment since you can be sure that you have placed supplier order and you will never run out of something that is in high demand.
11. Level Up Your Security
When you are handling payments from customers, it is crucial to keep their personal information safe. Websites that are not SSL certified are considered unsafe.
Improving your eCommerce website security starts with the obvious – strong user passwords. The next important thing is the SSL certificate. These certificates are not pricey yet they are highly important.
You don't want a scenario where a visitor goes onto your website and they receive a notification from Google Chrome that the website is potentially dangerous!
12. Make Internal Linking
What happens when a user finished reading something? They close it!
By adding internal links, you are increasing your chances for the user to stick around for longer. Internal linking is good in order not to let the website visitors hit a dead end and just close the tab. It is also beneficial for SEO boosting since search engine spiders like link juice!
To become better at internal linking you simply need to start doing it more! Add relevant hyperlinks to your content and related items to your product pages!
13. Add a Contact Form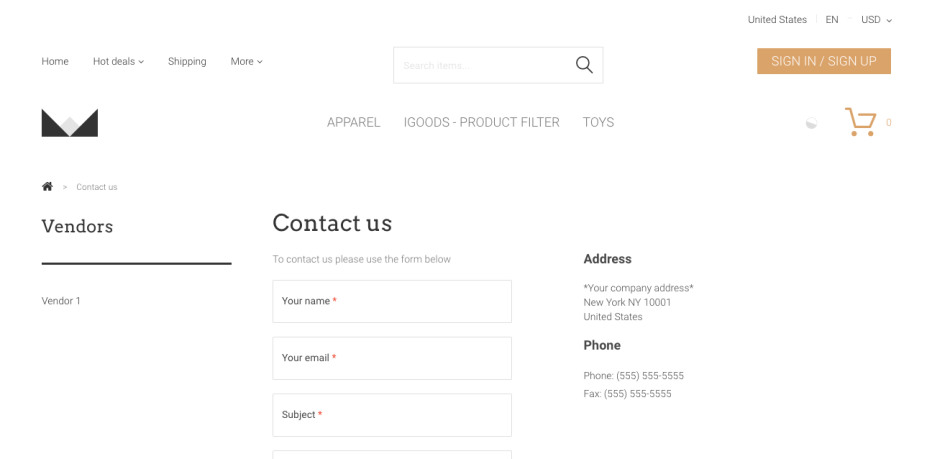 It is often the case when you go to a website looking for an email to stumble upon a contact form. If you were asking yourself why can't they just give you their email address, here's a quick answer to it – building an email list.
If you are planning to build an email marketing campaign, contact forms are your friends. The data from the contact forms will go to Google Analytics (of course, if you have implemented Google Analytics to your website).
If, on the other hand, you are not planning to build an email list through contact forms, simply list the email address that people can use to contact you.
Hopefully, these tips will improve your website in no time and will be a good starting point on how to boost your sales. Remember, websites are not as static as they used to be and they need to be improved the entire time. Competition is high nowadays which makes website improvements necessary on a regular basis. To drive traffic to your website you need to constantly search for the ways to improve yourself and build trust. Start by improving your website and the rest will follow.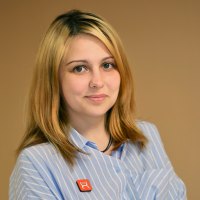 Anastasia Zhavoronkova
Lead Marketing Coordinator at Seller Labs and X-Cart
Anastasia has over 8 years of experience in the eCommerce industry. Having been a Customer Care agent in the past, she knows exactly what eCommerce merchants' needs are, and uses her knowledge in Marketing to bring value to the community by sharing her thoughts on relevant topics.
Subscribe to Our Weekly Newsletter to Get
Expert-Backed

Tips Straight Into Your Inbox

Awesome! You won't be disappointed 😉