←
Back to Blog
The Role of Proactive Customer Support to Change Brand Perspective
This blog post was originally contributed by Robin Singh, a Technical Support Executive at ProProfs.
Do you know, 68% of consumers say that a brand's perception becomes positive when companies send proactive customer service notifications to them?
Being proactive with clients is important for any online business owner. After all, they have a reputation to uphold.
It takes one negative review online to change the customers' perspective.
That's why a brand strives to build a preemptive customer service that helps them build a delightful experience for all.
But first, let's understand what proactive customer service is.
I. What is Proactive Customer Service?
Proactive customer support is all about making the first move towards the customers before they reach out to a brand with their problem. It's one of the ways for a brand to go the extra mile for its customers and bring a smile to their faces.
The best way to know if your brand is proactive and provides the best customer service experience to its customers is to question yourself – "Who makes the first move?".
In case the answer is customers, then you need to work on strategies that help you deliver proactive support to customers.
Just like Tesla!
Tesla has a Smart Alert Program that informs the customer about an issue before they reach the brand.
Takeaway?
Tesla shows that it cares for its customers and their safety. Plus, they further imply that they would rather reach to customers with a solution than make them wait for days and then complain.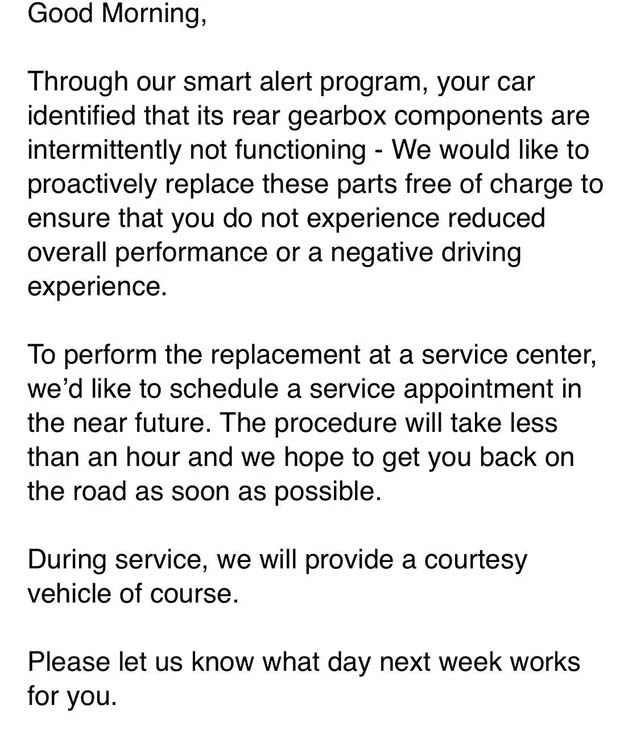 Tesla is a great example of proactive thinking. And, brands should adopt such proactive customer service ideas to avoid building a bad experience for all.
Still, the question for some remains – "why is proactive support so important?".
II. Why is Proactive Support Important?
Proactive support is the next generation in customer care service. That's because now it has become a pivotal part of your support operations. Understand this, being proactive means building a better brand image in the long run.
Besides this, there are other reasons why proactive support is important for your business. Let's take a look at them below.
Boosts Customer Loyalty
It is said that customer retention rate increases up to 3-5% when a brand takes the initiative to provide support before the customer reaches out for it.
Takeaway?
Do not wait for customers to reach your brand. Being proactive means reaching customers before they send you their problems. As you become more proactive, you build a sense of assurance among your customers that prompts them to reach your brand every time they have a need for a certain product or service.
Reduces Customer Service Calls

According to the infographic published by MyCustomer, customer service calls reduce by 20-30% in a matter of 12 months. And all this happens because of proactive services. In short, you need to be fast for the "proactive customer", figure out their problem first hand, and provide an instant solution. This effectively helps you to reduce customer service calls.
Controls Customer Communication
Your brand needs to succeed at every point to be proactive with its customers. That's because customers talk about their experience with their friends and family. But at the same time, they tend to share the experience via various social media platforms. In such a scenario, you need to engage and communicate with them to put the brand in a good light.
For example, Elon Musk (Tesla owner) responds to customer problems and experience (both good and bad) via his Twitter handle. Here's proof of his proactive response to a customer named Bobby Gupta.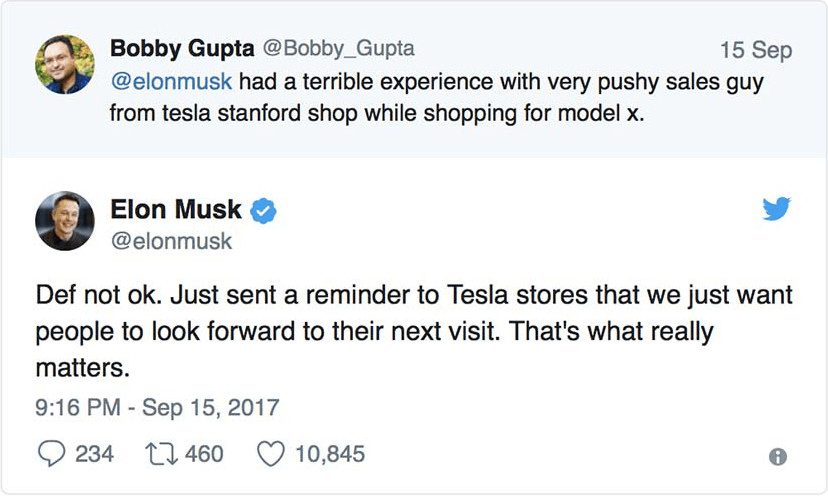 Now that we know why proactive support is important for business, let's take a look at the various benefits it has to offer.
III. How Can Proactive Support Benefit Your Business?
Effective proactive customer service strategies are known to bring a lot of benefits to a business. Let's take a look at some of the prominent ones below.
Adding Value to Customers & Their Journey
Imagine this: A customer has added a lot of items to its bag and is ready to check out. However, they do not want to sign up and create an account of theirs at the eCommerce platform. Instead, they are searching for a guest check out page to buy their favorite products faster.
That's when your customer support team member uses a live chat software to provide instant proactive support. The customer feels delighted to find a link to the guest check out page and completes the sale.
In short, being proactive means helping the customer complete its journey seamlessly and at the same time adding more value to the relationship with them.
Building Trust Among Customers for the Brand
Do you know that 96% of customers arrive at a choice and build loyalty towards a brand after experiencing good customer service?
It means you need to work towards building proactive communication to improve one aspect (very important one indeed) of your customer service. If you try to resolve issues before the customer approaches you, they begin to rely on you that your brand would reach out first in case there is a problem.
Increases Employee Productivity
You can save time and resources on hiring support agents for your company with proactive services. Still, that's because it helps you to increase employee productivity. All you've got to do is hire agents who can predict emerging issues and stop them from happening before their effects are experienced by the customers.
Outcome?
You can reduce various incoming customer support calls, chats, and emails, and at the same time, maximize the productivity of the company.
Besides these benefits, you also get to:
Get an insight into customer pain points
Get a good amount of time to provide an in-depth solution
Show your customers that you care
With these benefits, some tend to ask this question – "Is there another way to provide delightful support to customers than proactive services?".
Well, there is reactive customer service that I can think of. But the question is, is it better than proactive support? Let's check it out!
IV. Why Proactive Customer Service is Better Than Reactive?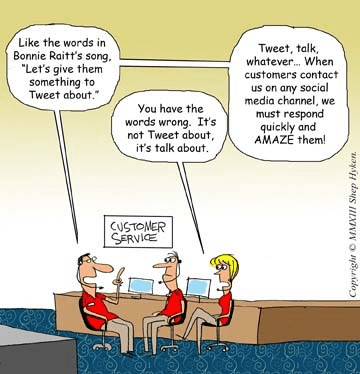 92% of customers claim that they would stop purchasing from a brand after three or less poor customer service experiences.
Understand this, customers' expectations from a brand change now and then. These expectations aren't just about using superior products or services. Support experience needs to be as superior as the product to build a successful customer journey.
The question is, do you want to be one of those brands who wait for their customers to approach them and react based on the issue faced by them? Or one of those who find the problem first and resolve them with a permanent solution?
Rather than being reactive, take a proactive approach while providing support to your customers.
According to Gladly's 2018 Customer Service Expectations' Report, customers tend to buy more when you provide great service. Know this, being proactive means giving your customers great service experience. And, the quality of service you offer directly impacts your revenue. That's because customers tend to pay you more if they receive great services from your brand.
The report found that 68% of the respondents would pay more for a product from a company which had a strong record of good customer service.
In a nutshell, you need to make it a point that reactive support is not on your service agenda. Be proactive if you want to retain more customers for your brand.
Now, that we know how important proactive support services are for your brand and to customers, it is time to see how you can implement great strategies at your workplace to build delightful experiences effectively.
V. How to Introduce Proactive Customer Service in Your Company?
You need to learn about your customers to anticipate their pain points better and provide them a proactive customer support experience.
In case you feel that your customer service team needs to understand your customers better, then here are a few strategies to help you add the proactive twist to their support process.
*Note: This proactive service guide can be implemented in any business model.
#1: Send Out Customer Satisfaction Surveys
Never assume what your customers really want.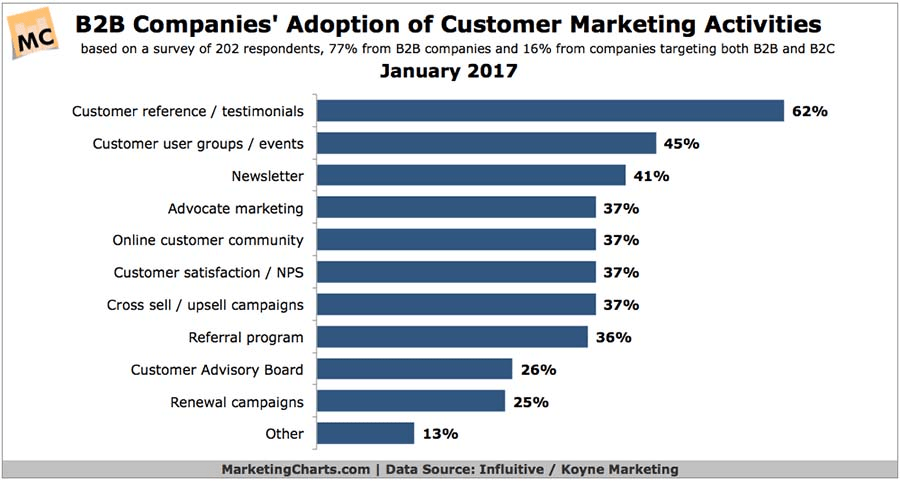 Companies are dependent on customer testimonials (62%), user groups (45%), and newsletters (41%) to acquire more customers.
But, what about retaining the existing ones?
That's only possible if you make an effort to learn what your customers actually expect from your services. Use customer satisfaction or NPS surveys to know what's lacking in your approach to improve a customer's experience effectively.
We all know how important customer feedback is to keep the business relevant in today's highly competitive market. But most of all, it is also one of the most important proactive customer service strategies as your agents get to reach customers with a solution first before they get approached with a problem.
Besides asking, "How can we improve our services better to provide you a seamless purchasing experience at our eCommerce platform?", you can check out a list of customer satisfaction survey question examples to know your customers better!
#2: Build a Knowledge Repository
Some companies claim that they offer 24/7 support services to their customers. They give out those toll-free numbers to customers along with an assurance that their agents will be available at all hours to answer any doubt.
But is that feasible?
Technically, it's not. Reason being the cost of hiring support operators is expensive. Plus, one operator can take up only one question at a time. So just imagine, the holiday season is at hand. Every operator is busy taking calls. While some customers receive a response, others are put on hold. And, no matter how small or big their problem is, they've come up to you to find a solution.
Keeping this situation in mind, you need to up your support services a little to make sure that no question goes unanswered. But what if there were lesser questions to begin with? For that to happen, it is important that you build a knowledge repository.
Creating a knowledge repository allows you to answer some of the frequently asked questions in a way more proactive manner. Plus, building a knowledge base for your business reduces the need among customers to approach your support team, as your repository answers their question efficiently.
#3: Add Real-Time Assistance with Live Chat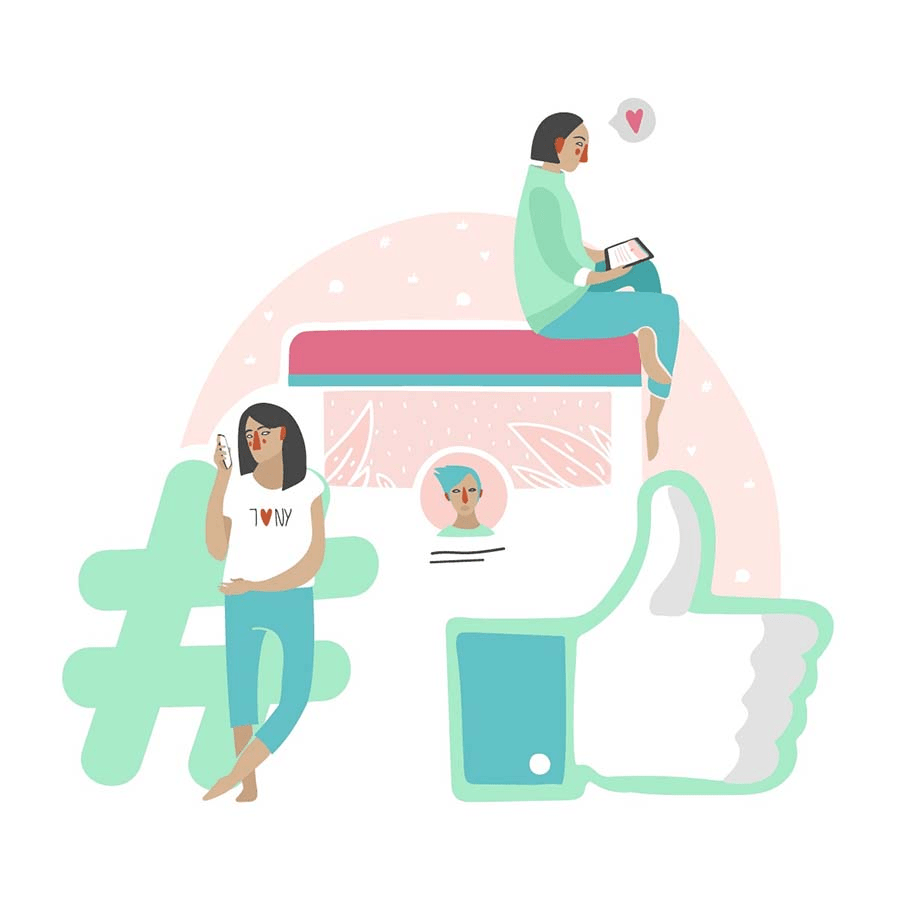 To be proactive, you also need to monitor visitors in real-time. Well, guess what? Live chat helps you do just that.
With live chat software, you can ensure that proactive customer engagement takes place. It helps with customer retention hassle-free.
A feature like visitor monitoring helps you get an intuitive insight on the visitor and intent to browse your website. Live chat software helps you to learn:
How long they have been on a page
Which page did they visit next on your website
Whether they came with a purchase intent or not
This helps your operators approach visitors in the right way. Plus, there are a few chat software options that support a proactive message feature. The feature helps you reach out to a visitor in a personalized way and ask them in case they have been stuck on a page for long. Like in the image below.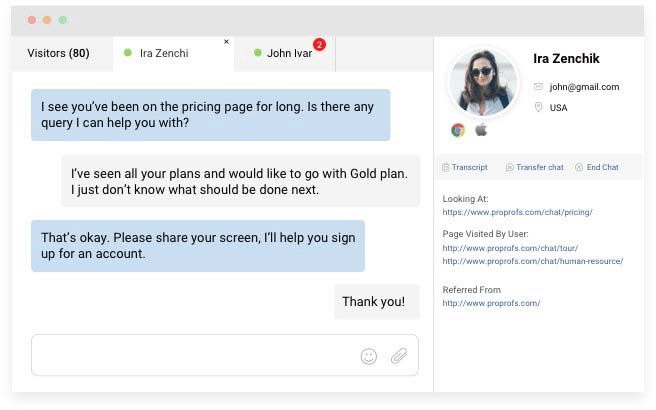 You can extend help in strategic moments and help your visitors make an informed decision. This way, you prompt those visitors to come back to your business in case they wish to get the same service on board.
Such a proactive approach helps customer service teams to build a delightful experience for not just visitors but also for returning customers.
#4: Suggest Product Recommendations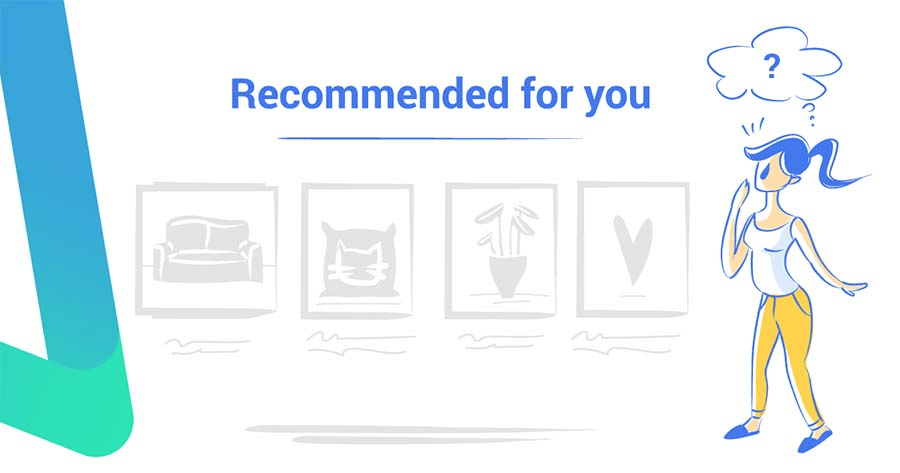 There is no harm in providing one or two suggestions for returning customers on your eCommerce website. If anything, they'd appreciate that you helped them make a decision faster.
Proactive support not only means identifying problem areas where customers may actually need help. It also implies helping them make a purchase faster by skipping over the actual walk and talk method. Plus, product recommendations build a feeling in customers that they've not been forgotten after their previous purchase on the eCommerce platform, and you create a purchase intent during their browsing experience.
#5: Announce Product Sales with Newsletters
Building a smart yet healthy relationship is very important for your business to retain customers for your business. And, newsletters are one way to do it right. You may feel that it looks like an outdated strategy, but trust me it still works if applied correctly.
To stay connected with customers proactively or to reach them before they do, newsletters have become a stable solution. Your newsletter can announce the upcoming sales, events, and even the launch of a new product or service. But sending that piece of information will let the customer know that you wanted them to know about it first.
However, make sure that the newsletter you build is customized as per your customers. Don't send them too frequently that they end up in the spam section. Your proactive approach becomes evident when you provide them business updates before they come looking for your platform.
#6: Track Your Social Media Accounts
Social media connectivity is used to scale the interactions between a brand and its customers.
According to Harvard Business Review, Many businesses across different sectors have successfully scaled their business to 10-15% by tailoring the content of their social media platforms. That's because they proactively published the answers before the customers asked for them.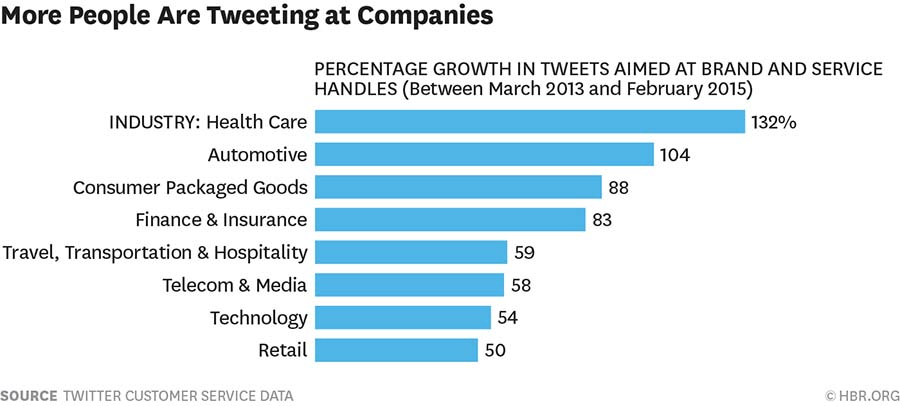 Track what people are saying about your business on social media. This will help you understand a pattern and tackle their problems before they rise again.
Know this, company scandals or even bad customer service experience can travel at the speed of light that may turn other loyal customers against your brand. So, always pay attention to what customers have to say. This allows you to tackle upcoming problems effectively.
Track your keywords and even related hashtags to see if your business is getting involved in a situation. If yes, get on it and find a solution before it spreads like wildfire. Doing so helps your brand provide a better proactive customer service that helps to build a delightful journey for customers.
#7: Analyze Customer Journeys to Streamline Experience
Imagine this: Your brand received 100 leads from various platforms, out of which only 65 get converted. It is not at all bad that at least 65% of the leads converted for your brand. However, you need to delve more to understand why your business couldn't convert all the leads into a definitive sales opportunity.
For that, you need to analyze a customer's journey to streamline the experience for upcoming prospects.
You need to rectify the issues that affected their purchasing decision before other leads come across them during their journey with your brand. This proactive support helps you to build a seamless experience for others and changes the perspective of your brand effectively.
VI. Is Proactive Customer Service Worth It?
Happy customer experience is not a myth anymore. Proactive customer service helps business owners build one effectively. And besides building a happy experience, customers also feel encouraged to become brand loyal.
It is understandable that at times becoming proactive may seem too overburdening and a lot more difficult than reactive customer support service. But if you want your customers to return to your brand, then it is important for your agents or support operators to make it a habit and later on a practice to be proactive.
After all, there is no harm in thinking two steps ahead than your customers. It would help you build a better brand perspective in the future.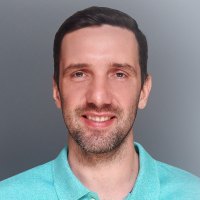 Alex Dyachkov
Enterprise Account Executive
Alex joined X-Cart in 2005 and since then spearheaded Support and Hosting departments, focused on customer needs as a Director of Customer Success and now helps our clients to grow and prosper as Enterprise Account Executive. He truly believes that if we don't take care of our customers, someone else will.
Subscribe to Our Weekly Newsletter to Get
Expert-Backed

Tips Straight Into Your Inbox

Awesome! You won't be disappointed 😉