←
Back to Blog
X-Cart UK Meetup: We've Done It. Better than Before. Yay!
Well, here we are — the X-Cart London Meetup is over. It went ahead as planned on September 30 in the very heart of London and it was a complete blast! Big thanks to everyone who turned up. We've done a great job.
Just a few words about the results:
We doubled meetup attendance. There were about 15 of us last year, actually not many. This time more than 30 people made time for the UK meetup. And we like this tendency.
X-Cart 5 goes viral. Now, that X-Cart 5 has become faster, easier to customize and more feature-rich, lots of people are seriously thinking about migration.
X-Cart 4 is still going strong. 77% of our clients are still using X-Cart 4 and are feeling particularly anxious about its destiny.
Our clients are eager to meet more often. Quite a number of x-carters asked us to organize more meetups in different parts of the world — Australia, Canada, even India. We'll give it a thought!
Now let me turn it over to the next speakers — my colleagues, happy to be personally present at the meetup.
Alex Mulin, Senior Biz Dev and Head of X-Payments: "E-commerce expo is the best place to meet cool people, discover new opportunities … and to catch the flu".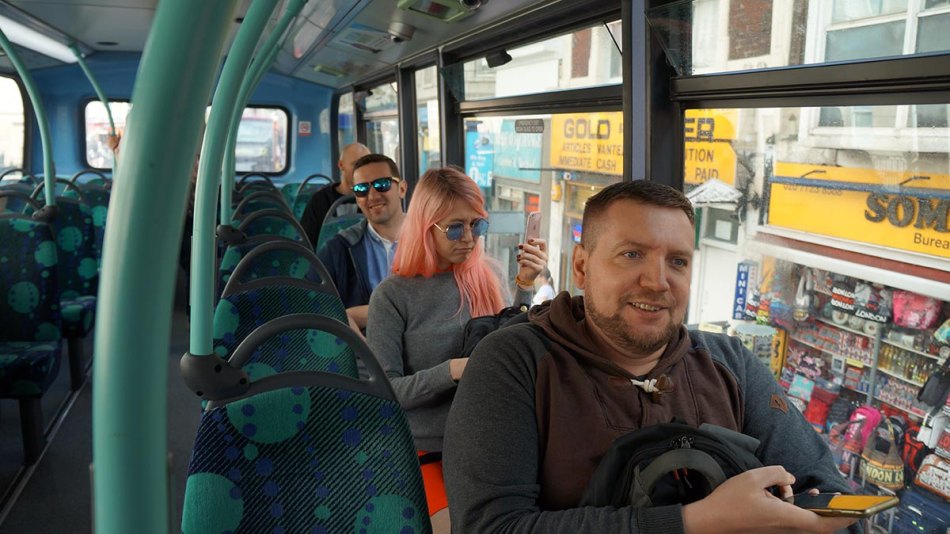 You may already know that my journey to London was out of the ordinary this time. I worked my fingers to the bone to prepare for the meetup and had such high hopes for it… but eventually came down with a fever the very next day after our arrival. That's how it was.
However, I'm a lucky man, you know. Though I failed to hang out with x-carters at the Amazon's office (still feel sad about that), I managed to be present at the eCommerce expo, also known as #ECE16 — a, so to speak, smaller version of IRCE in Chicago, where we've also been this summer.
Of course, I didn't miss a chance to talk to the exhibitors and ask them what they thought of it all.
What surprised me most was that there were no shopping carts — only full-course agencies. Next year X-Cart will be there, be sure!
Now about the place, for you to picture it. It was a huge 3 storey building, that looked like an ex-railway station, revamped into a hi-tech exhibition center. Only tracks and locos are missing, haha😆
Tanya Kaznacheeva, Project manager at X-Cart: "First trip to London, first time at the meetup, first face-to-face conversations with my favorite clients. Enjoyed it so much!"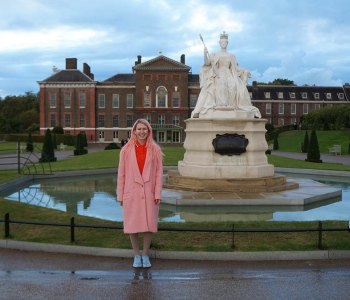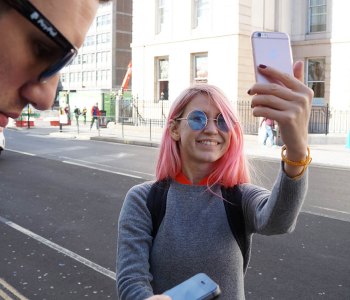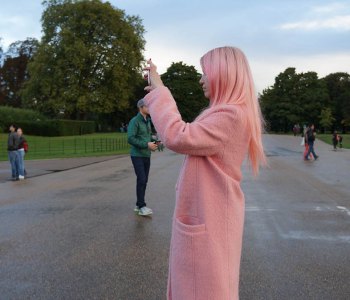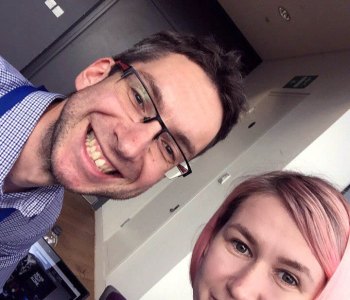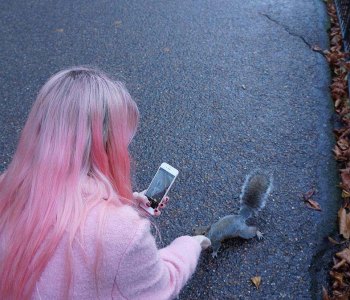 "My meetup" started from meeting Martin Sawyer, a tech guy from Chillblast, or, as they put it, UK's most awarded PC manufacturer based in the South of England. Well, he was extremely happy to meet me in person and see who he had been working with all this time. You know, face-to-face communication is by no means better than incognito chatting. Userpics do not count!:)
It was pleasant to hear that their stakeholders were highly satisfied with the work of our developers. A year ago we helped them to migrate from X-Cart 4 to X-Cart 5. Seamlessly. But what's more important is that they are going to try our X-Cart 5.3 next year. And we'll be happy to assist them in any way possible — customize their store to make it red-hot fast, convenient and cool.
Speaking about the overall impression, everyone was thrilled to meet our team all together in one place. Here're some quotes:
"You are a dream team — close-knit, well-regulated and completely reliable. You are always near to help us with everything."
"All presentations were so extremely useful. Could you please send them over to me?"
One of their most common wishes was to continue our cooperation and… to speed up response time. Yeah, we understand that perfectly well, promise to do it for you ASAP!
Thank you all for your kind words and warm feelings, we were thrilled to see you either! 😉
Vladimir Mityukov, Project Manager at X-Cart: "London is awesome, but meeting people in person is even more awesome"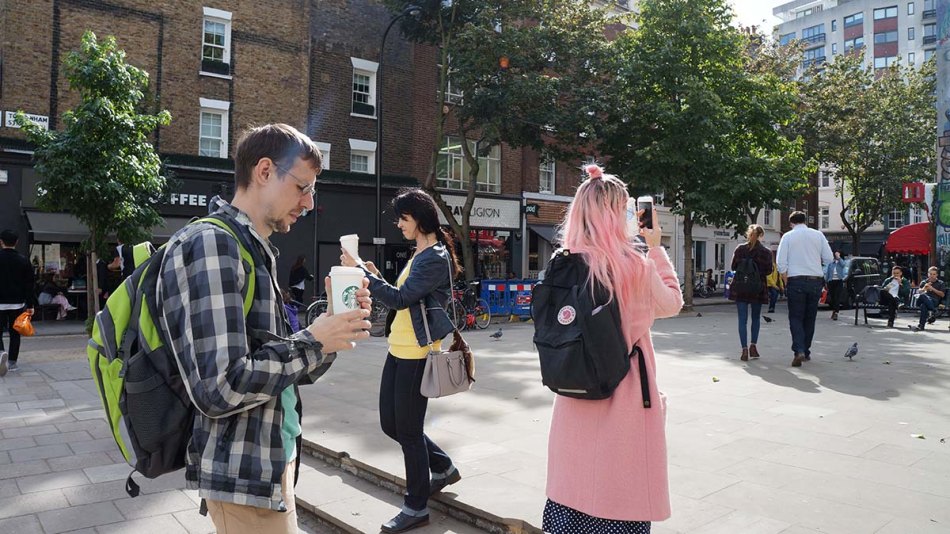 I was lucky to be present both at the eCommerce expo and at our London meetup, where we could discuss the things like the X-Cart 4 destiny (a certain part of X-Cart clients are really worried about it), integration with 3rd party services, mobile platform and of course a one-of-a-kind X-Cart 5.
Alex Dyachkov, Head of Tech Support and Hosting Dept's: "I was happy to come back and meet the UK X-Cart community again. Unforgettable experience".
London Meetup was hosted in Amazon's new London office building by Foster + Partners, at Rooftop café and each of us had to pass through the security check to get inside. No jokes!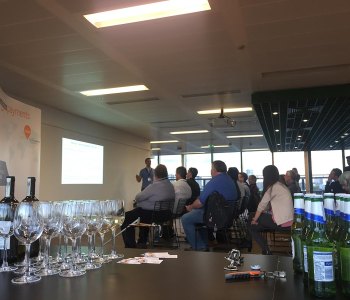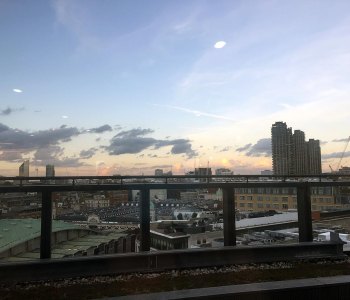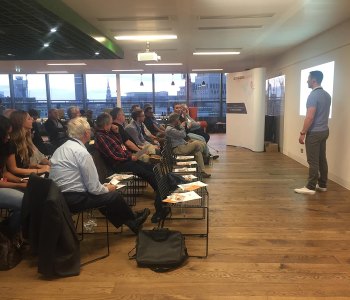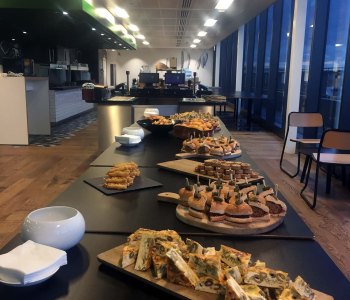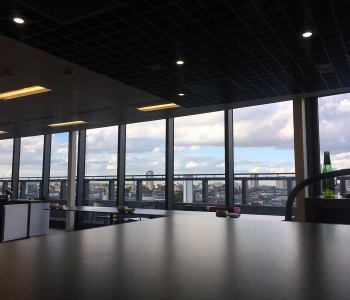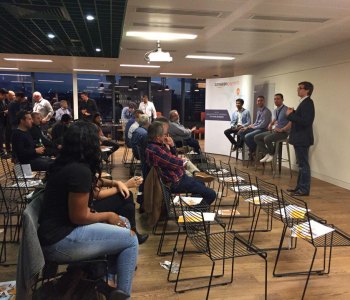 Our meeting started with Amazon's presentation, and then it was my turn.
I started with a presentation about X-Cart achievements in 2016. It was a matter of some X-Cart company and software statistics along with revealing new cool features in both X-Cart 4 and X-Cart 5 versions. However, the most mind-blowing part was about PHP7 and its compatibility with our shopping cart. Seemed hardly anyone could tell the difference between PHP7 or any other PHP that might have existed in the world. So, I decided to explain it in simple words, that their website will see up to 10x faster performance and 50% better memory consumption, allowing them to serve more concurrent users without adding any hardware. And it worked. Some of the attendees either switched to PHP7 on their servers or migrated to PHP7-compatible X-Cart Hosting. Note: you should have a PHP7-compatible version of X-Cart installed to make that happen.
Then I explained the difference between X-Cart 4 and X-Cart 5 and reassured them that we were not going to stop maintaining it for at least 5 years or even more. But still, a lot of people wanted to get more reasons why they should migrate to X-Cart 5. Suddenly, one of our attendees supported me saying: "This brand-new platform is really great! I'm happy to enjoy it. Try it, too. You'll never regret". You should have seen their beaming faces.
Finally, I turned to my second presentation — Security and Performance audit of X-Cart stores. I shared some info on how to identify the security level of the web server and how to get the best performance possible from the website. If you are not sure that you get your best from your website, just send me a request and I'll give you some free advice.
On top of that, since this topic aroused a huge interest, I decided to make a webinar on this subject, so please stay tuned.
It was really great to meet my friends there and that's a pity some of them were not able to attend. Hope next year I'll see you all, guys!
Almost forgot! There was one more thing that impressed me a lot at this meetup. Two beautiful girls from VlogCustoms made a long way from the US to the UK to meet our team. Unbelievable. Much appreciated!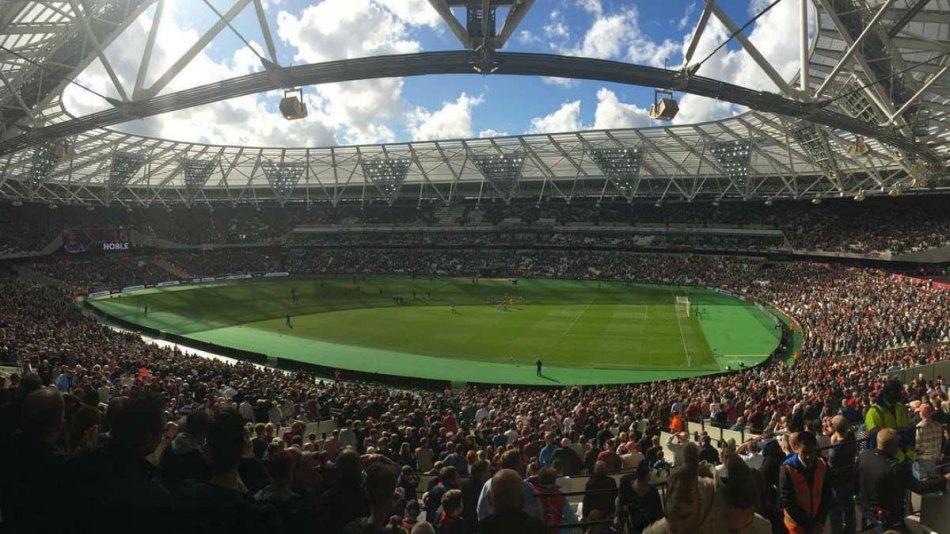 P.S. I had one day off there and was lucky enough to attend a Premier League football match West Ham against Middlesbrough. I thought Liverpool fans (including me among them) are the craziest supporters, but hammers impressed me a lot. I even bought a West Ham street sign and now it's on my wall next to the Liverpool flag.
Olesya Vinogradova, Project Manager at X-Cart: "We shouldn't be afraid to talk to our clients. They can provide us with an incredibly valuable feedback".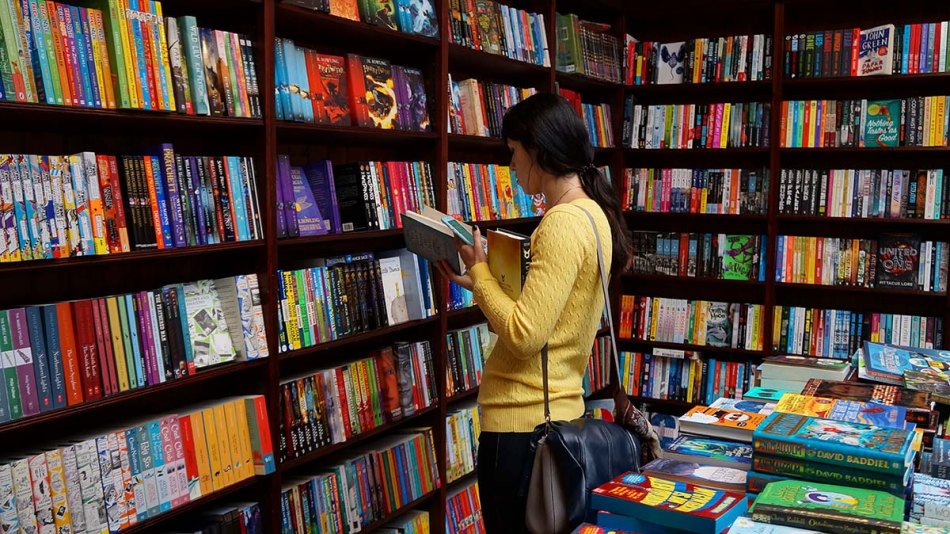 I'll start by saying that I liked both — the process and the results. The larger half of the crowd were my clients and my plan was to talk to each of them individually. Unfortunately, it didn't work that way:) The official part was a bit longer than we had expected it to be, so, in fact, there were only a few hours left for networking. However, I managed to talk to 5 people, here they are:
Arianit Dobra of FlowersOnline24 (a flower shop in North London). He is working with us since 2006 (for 10 years already!) and asked us to show him the "quickest" way to get a little bit more traffic to his website.
Zoltan Trenovszki of 365Astronomy is also one of out loyal customers, working with us for many years by now. He is the one who is eager to talk to us more. Not typing emails. But talk. Live.
Richard Coogan of Wrestling Shop took me and Alex for a ride through the city and stood us some apple wine. Such a nice guy!
John Legg of The Debug Store said that finally he was fully satisfied with the work of our engineers and wanted to fully rely on them. Without being involved in technical details.
Jon Butt of JonOnFire wanted to learn about X-Cart future and was worried about X-Cart 4 — he likes it so much.
Igor Pudovkin, Hosting Team Engineer at X-Cart: "They adore our meetups, united team and what's more important — timely help"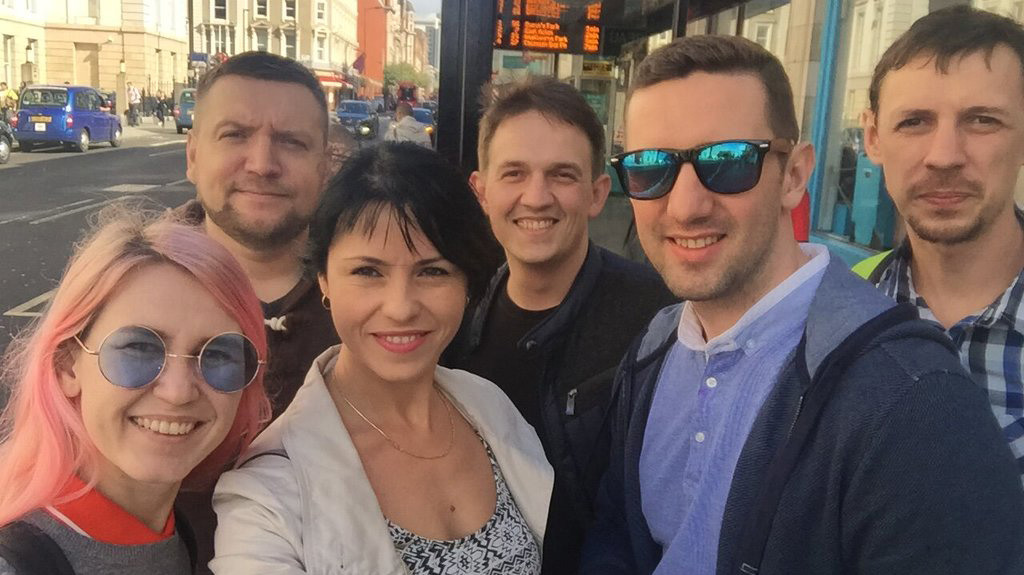 It was a pleasure to meet our clients in person, discuss their questions, needs and future cooperation. No less important was to see what they think about our products and services, discuss the best ways to improve them. By the end of the meetup I knew exactly, that our clients do not take us as merchants, trying to sell something by any means possible, but as partners, ready to help them anywhen.
Shoutout to the ~30 people who came out! You guys are awesome 😀 Hope to see you again next year.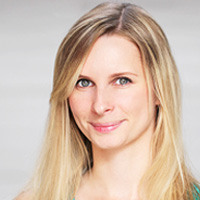 Helen Golubeva
SEO and Content Marketing Specialist at Seller Labs
Helen is an SEO and Content Marketing Specialist at X-Cart, a Seller Labs company. She has been creating and planning content for over 10 years, with 5+ years specializing in eCommerce.
Subscribe to Our Weekly Newsletter to Get
Expert-Backed

Tips Straight Into Your Inbox

Awesome! You won't be disappointed 😉