←
Back to Blog
How Does ShipStation Work? The Key Tools to Make Your ECommerce Business More Efficient
"You won't find it difficult to prove that battles, campaigns, and even wars have been won or lost primarily because of logistics."    

With no intended comparisons drawn, the online sellers' every day struggle for customer loyalty has very much in common with military operations, at least in terms of building robust marketing strategies and preplaning logistics of your supply chain.

If you believe you've successfully launched your online store and you are ready for high-sky sales, wait until you start handling your order fulfillment. Let's face the statistics: the number one reason for consumers to abandon their shopping carts is shipping-related issues.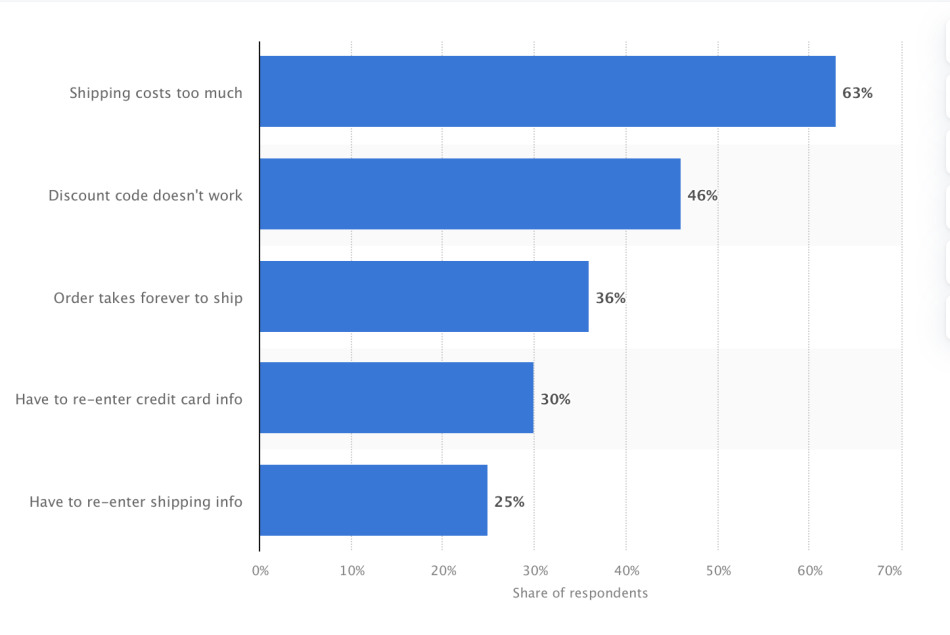 When looking for a reliable and affordable carrier, online retailers balance between their business budget and consumer's shipping preferences. Even if you managed to hit the mark with an affordable delivery service you might need a helping hand to manage your shipments, print labels, handle returns, and address reviews.
This is why having your shopping cart platform integrated with a proper shipping software solution is an obvious gain. But how to choose the one that checks every single box on the list of your shipping needs?
Among the variety of X-Cart's well-trusted partners, ShipStation's integration is the one that deserves your attention here. In this post we are going to undertake a quick view on its main features to know whether ShipStation allows you to put the customer in the center of your sales process. Let's get the ball rolling.
ShipStation's Basics and Origin
Designed in 2011 as a solution to help online businesses with their shipping routines, ShipStation is now a part of Auctane, allowing sellers to open seller accounts in the United States, UK, Canada, Australia, and France.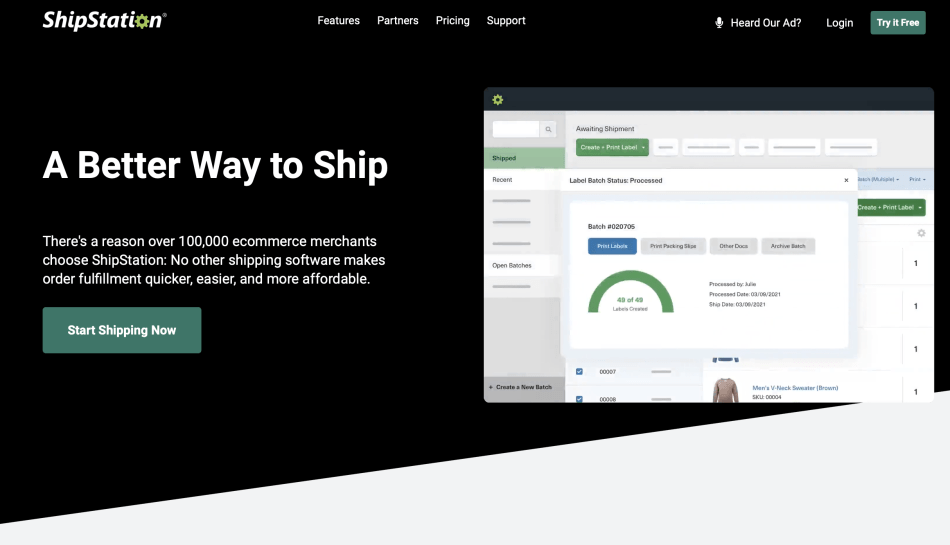 Being a SaaS solution, ShipStation doesn't require any coding skills to install and integrate it with your currently used eCommerce platform. Along with the tools that ShipStation offers to ensure seamless order fulfillment and inventory management, it also provides exceptional opportunities for carefully tracked branded shipping.
In terms of shipping volume, ShipStation laser focuses on simplicity and automation rules handling up to 10,000 shipments monthly. This makes it a perfect fit for retail online businesses that work with third party logistics services. At the same time, high volume shippers with over 10,000 shipments can request a custom quote for customized services.
What counts as a shipment?
ShipStation claims that any shipping label that is generated through ShipStation (including return labels), any external fulfillment (like FBA), or "mark as shipped" order processed through ShipStation is considered a single shipment. Reprinting a prior shipping label is not counted as an additional shipment, but re-shipping an order (as in, generating a new label) is counted.
How much does ShipStation cost? All in all, there are 6 subscription plans, providing different levels of customer service and charging a monthly fee based on your shipment volume.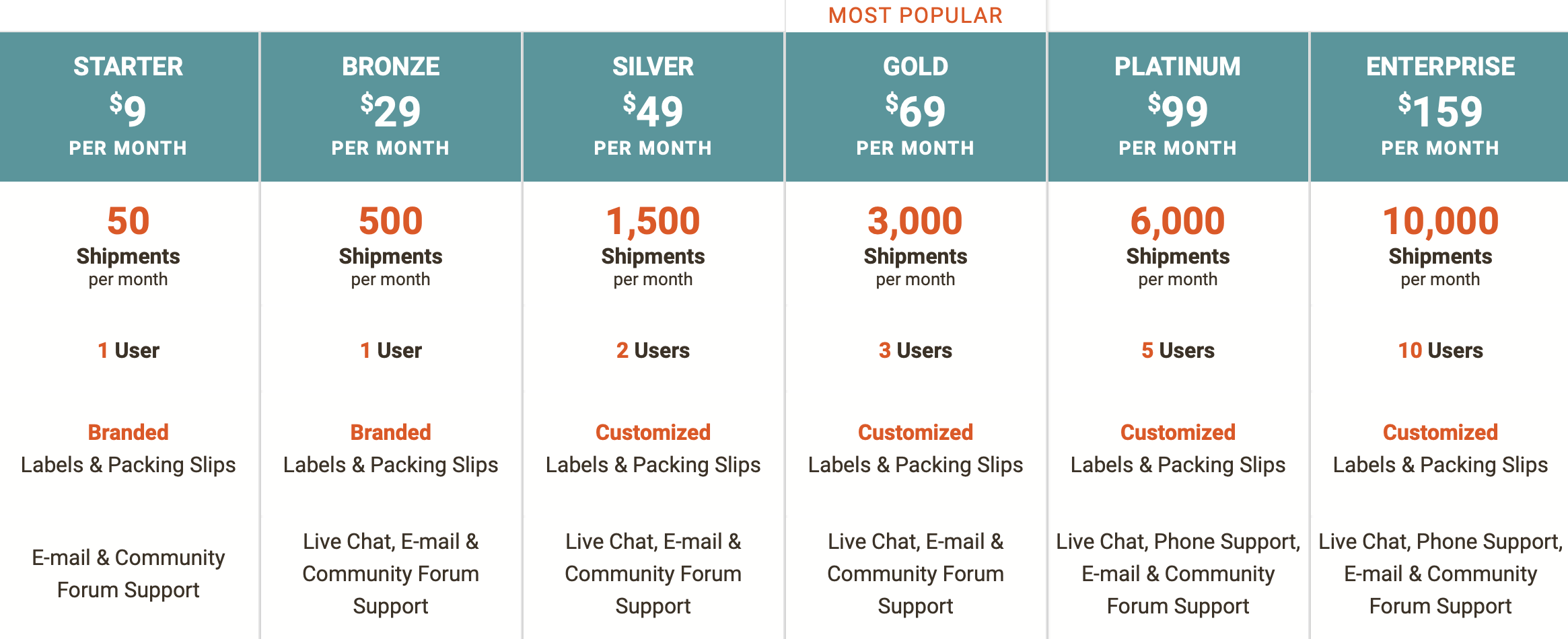 ShipStation also offers a 30-day free trial to test the waters, promising a 90 days full refund if for whatever reason you are not satisfied with the results.
The Core Features Overview
Like most shipping platforms, ShipStation has five critical areas of features and tools developed to simplify the order fulfillment, embracing the whole process from the moment the product is picked by the customer and till the time it is delivered at their door.
Order Management
ShipStation order management system features a number of tools to split, combine, edit, and import orders across multiple warehouses, all condensed under one umbrella in a single dashboard.
The platform also generates and files multiple order, product and shipment reports with configurable filter options to help you export the data within a specific date range or from a specific store or carrier account.
Shipping
In order to ship orders in the shortest possible time and at your customers' convenience, ShipStation helps you organize the whole process.
Along with the access to multiple delivery services ShipStation gives you the ability to integrate your selling channels with carrier accounts and select proper shipping rates for each single order. In addition, you can link customers' information to each single order for a better delivery experience.
ShipStation also helps you quickly generate your shipping documents, including customs declarations, when it comes to international shipping.
Branding
A skillfully organized shipping process can solidify your brand identity and credibility. For this reason ShipStation comes up with plenty of services like customized shipping labels, returns portal, and tracking pages to help you create your own look and feel.
The platform also allows you to print your logo and details on packing slips and – most importantly!- send personalized and branded emails for better customer interactions.
Inventory Management
ShipStation inventory management feature is designed to help online sellers track their stock levels and reserve inventory for specific orders, allowing them to set inventory alerts and get notifications when running out of stock.
As a pleasant bonus, you can have a quick glance on your inventory counts while on the go with the Mobile Shipping app for iOS and Android.
ShipStation Integrations
ShipStation integrates with numerous sales channels, marketplaces, eCommerce platforms, carriers, and design services, which ensures that any process of your online business runs smoothly. We are glad to inform you that X-Cart is among its well-trusted partners.
Drawing the Line
Being a key part of any online business, eCommerce shipping ensures that your customers feel more satisfied with products and services that you provide. While correct deliveries are making 80% percent of the overall success, you'll be able to cover the rest 20% by providing personalized customer experience.
Here are at least 3 solid advantages that ShipStation grants to its customers:
The rich choice of the best carriers: In order to avoid getting stuck due to global supply chain disruptions, ShipStation offers more than 50 integrations with such carriers for worldwide shipping as USPS, UPS, DHL, and FedEx to name a few.
Easier returns = happier customers: ShipStation features a Returns Portal specifically developed for handling branded returns. Thus, customers can visit their own unique portal and initiate a return, which tends to be much more time-efficient.
Omnichannel customer support: Along with the extensive workflow and troubleshooting guides, ShipStation provides different levels of support including phone support, live chat, email, and community forum support.
All that said, ShipStation doesn't just streamline your day-to-day business operations but allows you to manage orders in line with customers' preferences, which sets it off the similar shipping platforms.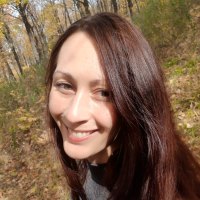 Maria Navolykina
SEO Content Specialist
Maria is an SEO Content Specialist at X-Cart. Once captured by digital and content marketing in her student days, she keeps living and breathing it ever since.
Subscribe to Our Weekly Newsletter to Get
Expert-Backed

Tips Straight Into Your Inbox

Awesome! You won't be disappointed 😉