←
Back to Blog
16 Golden Rules: Making Your Auto Website More Trustworthy
If you represent a well-trusted automotive brand, you may not find this page useful. If you're not, may I suggest sticking around a little longer as I share the most crucial ingredient for crafting a successful auto parts store: building trust with your potential customers.
Why is having a trustworthy store essential for an online automotive aftermarket for business owners like yourself? Is it an issue at all? IT IS.
Big brands spend much time and energy building trust with their customers. For example, Len Stavish, the CEO of CarID, shared his ideas for creating his own store with our team, and brand awareness is a big one.
Let me explain it in more detail and, most importantly, why you should care
The traditional focus on quality, satisfaction and the elimination of problems does not create reasons for customers to trust a brand. In this rapidly changing market, satisfaction alone is not enough.
According to CXL, what your website visitors are looking for within the first few seconds of accessing your eCommerce website is the reason to leave, which proves the fact that first impressions matter.
You have to ensure that your automotive website conveys trustworthiness and your potential shoppers get everything they expect.
Grab a cup of coffee and read on, we'll share some of the latest strategies for building credibility and trust with your buyers, which is especially important if you are selling car parts and accessories online.
For the ease of understanding, I've split the buyer experience into four parts that follow one after another.
The first one is already on the way. Stay tuned to our blog updates!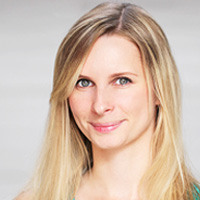 Helen Golubeva
Freelance SEO and Content Marketing Specialist
Helen is an SEO and Content Marketing Specialist. She has been creating and planning content for over 10 years, with 5+ years specializing in eCommerce.
Subscribe to Our Weekly Newsletter to Get
Expert-Backed

Tips Straight Into Your Inbox

Awesome! You won't be disappointed 😉