←
Back to Blog
Rotopax

Woodscross, UT
Opened in 2008
rotopax.com
13 years
selling online with X-Cart
30,5K+
monthly organic traffic
31,6K+
Instagram subscribers
Hello, my name is Rob Taylor. My role in the Rotopax project is the Chief Technical Officer. I run all of our online sales channels including eBay, Amazon and X-Cart eCommerce solutions. I manage our social media and marketing and I am an advocate for customer service.
X-Cart was a very robust platform back then and still is today.
In 2007 the owner of the company finalized the design of our current product (fuel packs for outdoors) and we met online. We partnered together in 2007 to start the online presence of the new company, GREAT Outdoor Products LLC, also known as Rotopax.
The thing I like the most about my store is my simple design. I used the X-Cart "Fashion House" template and have made a few modifications. I also like the upgrade simplicity of X-Cart 5 over X-Cart 4 hands down.
I think what makes our store unique among our dealer network, is that we can focus on this one single brand and go from there. They have to cater to multiple brands, where on our eCommerce site, I can focus on our own family of products. This makes it a lot easier for designers.
I choose X-Cart shopping cart because in 2008 the choices were a lot more limited than they are today. X-Cart was a very robust platform back then and still is today.
Tech support provided by the X-Cart team has been a huge asset, and subscribing to tech support has been a good move for us. Because of this, my time is freed up to work on other issues or problems and let the professionals handle my infrastructure.
I have all the confidence in the world that we can continue to grow if we stay with X-Cart because it really helps us sell online.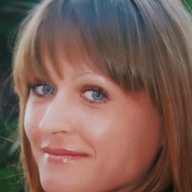 Anna Blazhevich
Subscribe to Our Weekly Newsletter to Get
Expert-Backed

Tips Straight Into Your Inbox

Awesome! You won't be disappointed 😉