The Simple Way To Start Your Online Store

Everyone is aware of what is going on in the world right now: Coronavirus has changed our lives, the way we do business, and consumer shopping behaviors. There are some companies who have been able to switch to remote-work models. Others have shut down temporarily. Businesses are now looking for new and different opportunities to reach consumers in a simple effort to stay in business.
One of the ways we're seeing brands innovate is by creating their own store. Focusing on a single marketplace is a great starting point for businesses, especially with the built in warehousing and delivery that comes with a system like Fulfillment by Amazon. Many Amazon merchants are looking at moving to a more Merchant Fulfilled model just to keep up. Other businesses are taking this opportunity to create their own webstore.
Consumers are home. It's taboo to go shopping. However, people are shopping online now more than ever which means it's a good time to help fuel their shopping habit. This can help save your business, and help connect with your community.
Creating your own online store is simple! We've broken it down to seven simple steps, and have filled this post with links to all of the resources you need (and our full guide to starting your online store if you want all the details).
7 Simple Steps to Starting an Online Store
Now, the following steps apply if you're new to creating a brand or a business, or if you've already been established. Remember, from disruption comes opportunity. You may discover a new niche opportunity or find cost-saving tactics as you look at your business.
1. Who will your brand be? What is your plan for building your brand?
How do you choose a niche or target audience?
Do eCommerce SWOT Analysis
Find online business opportunities and gaps
Carve a winning niche in a saturated market
Analyze your eCommerce competition
Build & Calculate Buyer Personas
Collect data from your online store. You'll need data for better personalization too. A great place to start is by connecting Google Analytics to your online store.
Dive into social media — you can find out there everything from age and location to hobbies and interests.
Connect with your community! Use the information that you get from polls, calls, and messages.
Define Your Business Model
Stocking your inventory
Online mall
Create a Marketing Plan
How are you going to drive traffic to your new online shop?
How much can you afford to pay to acquire a customer?
Is there a story behind your eCommerce business?
Is your team ready to carry out your digital marketing strategy?
2. Start your X-Cart store.
X-Cart offers you the opportunity to create an online store completely for free, no credit card required! This means add-ons, templates, customization, and more! Don't lock your online store in to the box other services make you fit in. Build the store you want and your customers need right from the start.
3. Get X-Cart hosting.
X-Cart eCommerce hosting is built specifically for those who are looking to speed up their eCommerce store while maintaining safety for their shoppers. For a simple monthly price, get the hosting that scales with your business. You can even save with our annual billing.
Starter Price: $29.95 per month; $335 paid annually.
CDN: free CloudFlare CDN.
SSD: up to 320 GB.
Memory: 1-16 DDR4 RAM.
24/7 customer service: yes.
4. Define the "look" of your online brand.
Create a brand identity.
Get a memorable online store logo.
Connect your eCommerce brand with social media.
Communicate your message and your story.
Pick a template that fits your business.
5. Add products to your catalog.
Learn photography basics.
Set up a home (or office) photo studio, if you can.
Shoot lifestyle images.
Optimize images.
Create a product description full of features and value, not just product basics.
6. Set up payments, shipping and inventory for your online shop.
Pick a robust payment gateway before opening an online store, like X-Payments.
Select the best shipping carrier for your online business, keeping in mind cost and efficiency.
Select an inventory management system or method to never run out of product.
7. What's next? Grow your online business.
You already created a marketing plan as you got started, but now's the time to think about how you'll grow.
What you should consider:
Goals: Where do you want your business to be in 6 months? A year? 5 years?
Strategy: What approaches can you take to get to those goals?
Tactics: What tasks will be a part of your strategy?
Marketing channels available:
Why is it important to take your offline business online now?
Having a presence online has always been a good idea for your business. However, now it's becoming vital to your success. The benefits of starting your online business now are exponential.
Sell more! Smaller businesses with presence in niche local communities can connect with buyers all over the world. The opportunity for more shoppers means an opportunity for more sales.
In times like these, it's an opportunity to continue sales to stay afloat.
With shipping directly to homes, shoppers can continue to shop online without compromising their safety or well-being.
In times like these…
We are trying to be both positive and realistic. Keep repeating this to yourself: From disruption comes opportunity. Building your online presence with a simple webstore is a great place to get started.
Subscribe to Our Weekly Newsletter to Get
Expert-Backed

Tips Straight Into Your Inbox

One email a week, we promise.

Awesome! You won't be disappointed 😉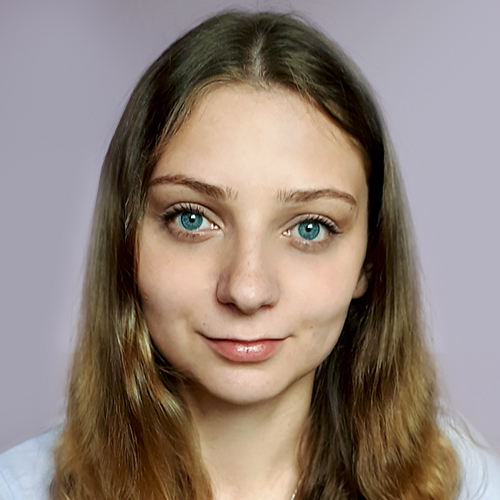 Veronika Vaghina
Freelance copywriter
Veronika is a passionate copywriter with exceptional writing, editing, and communication skills. In her free time, she loves traveling, climbing, and cooking.