How to Start a Dropshipping Business [4 Easy Steps]

By 2040, around 95 percent of all purchases are expected to be through eCommerce channels, according to Nasdaq. As the eCommerce world expands every day, so does the increasing presence of dropshipping. If you've ever been involved with eCommerce businesses, you most likely have heard of this term before. But if not, do not fret! We have written this guide to help you learn about what this type of business model entails and how to start a drop shipping business.
What is Dropshipping?
Dropshipping model is one of the fastest growing ways of doing business online due to its low cost and simplicity to get started. To simply put it step-by-step, here is how the drop shipping process works:
A customer purchases a product from your online store.
The order is then forwarded or placed with your dropship supplier where your business will pay for the product at its wholesale cost.
The supplier will ship the product directly to your customer under your name or a blank label.
Unlike traditional retail methods in which you would purchase the products wholesale in bulk, you don't need to make upfront inventory purchases with dropshipping business model. Instead, you utilize a dropship supplier who will store their inventory in their own warehouse(s), and they will package and ship your orders on your behalf.
The most significant benefits of starting dropshipping business include:
Inexpensive and Low Risk. You don't need to invest thousands of dollars in inventory like you would have to through methods like traditional retail. You only pay for the product at wholesale when a customer purchases the product from your online store.
Larger Variety of Products to Offer. Since you don't have to purchase in bulk before you begin selling, you can offer a significantly larger product selection in your store.
Flexible Work Environment. With dropshipping, there is no need to run a warehouse or worry about shipping and packaging orders, so it is possible to run an online dropshipping business from anywhere.
Dropship Automation Software
How to get into dropshipping? Well, now that you have a background about dropshipping, it is important to be aware of dropship automation software, which is an essential part of a dropshipping business. To be able to efficiently manage your online store, you will need to ensure your inventory from your dropship supplier is synced appropriately.
Without this, you would have to manually upload your supplier's inventory data feed to your website every day. By utilizing a dropship automation software, you will be able to automatically manage and sync your supplier's data feed into your store multiple times throughout the day to ensure you always have the most accurate product information.
There are multiple ways to evaluate dropshipping software. The main factors would be: cost, features, integrations and customer support.
This is obviously an important piece to evaluate. You want to make sure the software is in your budget and you receive a good return on investment. Don't be discouraged if you see some software that is high in pricing, as there are almost always more affordable options out there.
You will want to utilize a dropship automation software that has good features and functionalities to seamlessly customize and manage your supplier's product data into your online store. Being able to customize product data and schedule syncing jobs are a couple of the most important features this type of software should have.
For the most advanced tooling and functionalities, there is enterprise dropship automation software. These types of software are normally for more advanced e-commerce businesses and are often used by those who do both brick-and-mortar traditional retail and e-commerce.
By having a large number of integrations, you can ensure a dropship automation software has the ability to hook into and sync with your designated e-commerce platform (which we will touch on later).
This is a vital piece to take into consideration when evaluating software. You will need to make sure that their customer support not only exists but are responsive. There is no doubt that you will have questions come up when working in the software, and you need to make sure someone is there to help you through those times. A good way to test this is by emailing their support and seeing how long it takes for them to reply.
1. Selecting a Product Niche
By now knowing how dropshipping and dropship automation software works, the first step in starting a dropshipping business is deciding on which category of products you would like to sell on your eCommerce store. This step should not be taken lightly as this can determine the long term success of your online dropshipping business.
To start the process of choosing a dropshipping niche, you should begin researching different product categories you are interested in and consider the following factors:
Competitors should be the first thing you should consider when selecting a product niche. These can come in two different categories: brick and mortar (traditional) retailers and other online e-commerce businesses. Niches such as consumer electronics and pet supplies have higher brick-and-mortar competition compared to other product categories such as vitamins and supplements.
However, just because a certain product niche has higher competition doesn't mean you can't use those products for your business. You will just need to work that much harder in differentiating your business from the competition as a brand that customers will want to shop with.
Another factor you should think about when selecting a dropshipping niche is product cost. Optimally, the products you chose to dropship will have a high MSRP (Manufacturer's Suggested Retail Price) and a low wholesale cost, which equates to a higher profit margin for your ecommerce business.
Product categories that fit this criteria include beauty products such as fragrances and adult products such as lingerie. However, keep in mind that these qualities can make these product niches more popular to other dropshippers, so you will want to prepare for the competition.
This area is especially important for dropshippers as it will determine your shipping costs. The larger or heavier a product is, the more it will cost to ship. It is common practice for many dropshipping businesses to keep all products in their store under a certain weight so as to not incur any unexpected high shipping costs. Product niches that typically have low shipping costs due to size and weight include jewelry, apparel and supplements.
Depending on the product category, there can often be different types of consumer trends that can lead to the success and profitability of a dropshipping business. For example, there is a consumer known as the "enthusiast buyer" that is popular among product niches such as hunting, fishing and tactical. Enthusiast buyers are motivated by their passions and will be loyal to certain brands. With this passion comes knowledge about the products.
So, if you want to go for a product niche with a large number of enthusiast buyers, make sure you are knowledgeable about the products yourself and highlight the popular industry brands in your store. There is also a type of consumer known as "online-first buyers", which means they will search online first before they take the time to travel to a brick-and-mortar location. A few product categories that can fit into this trend are baby products, pet supplies and adult products.
Replenishment Times & New Product Availability
The last main area you should take into consideration when selecting a product niche for your dropshipping business is replenishment times and new product availability. Replenishment times means that the products will run out in a relatively short period of time, so customers will have to keep returning to purchase a new product.
High replenishment time products include perfumes, office supplies and supplements. With new product availability, you can have a constantly changing product selection, which will help attract customers to come back to seek out your new arrivals. Product categories that typically have high new product availability include apparel, lingerie and sports merchandise.
Additional resources:
2. Finding a Dropship Supplier
After you have decided on your designated product niche(s), you will then need to start your search for the right dropship supplier. Keep in mind, this process can take some time, but it will save you time, money and effort in the long run.
Supplier Directories
An easy way to begin searching for your dropship supplier(s) and for dropshipping business ideas is through an online supplier directory. Directories are websites that compile lists of dropship suppliers for you in which you can easily filter/search through. Keep in mind, you will still need to go through the designated supplier's reseller approval process. Additionally, you will also have to find a way to upload and sync the inventory from that supplier into your online store, which can be done through a dropship automation software, manually or a developer.
Online supplier directories you can utilize:
Analyzing Dropship Suppliers
Every supplier is different — some are better than others, and they are all unique in what they offer. There are some key areas you should focus on when analyzing different dropship suppliers.
One of the most important, and obvious, areas to research is the product quality of the supplier. Ways you can do this is by reading online reviews. You want to ensure you are using a supplier you trust with delivering your customers a great product. It also sets you up for less returns and less profit loss in the future. A few quick ways you can spot a low quality product is by looking at the title and product description — do they make sense? Are there any grammatical errors? Be wary of ultra-cheap prices, as it is probably too good to be true.
You don't want to be a reseller of a supplier with poor customer service, meaning they are not responsive over email or phone. You can usually get a really good idea of this when going through the supplier approval process. Think about what you would have to go through when having to deal with orders and returns — this is not the type of supplier you want to be working with.
Another area you will want to consider is the supplier's shipping options. A lot of this is dependent on where you live and where you want to be targeting with your online dropshipping business. If they have multiple warehouse locations, you may also be able to save on shipping which is a good thing for an online store owner. You will want to review their shipping times and line up their shipping policies with your own on your online store.
You will also want to review the supplier's return policy to ensure it is organized and well-stated. You will have returns if you have an online business, and this just makes sure you are not going to be left hanging.
3. Choosing a Selling Platform
After you find your product niche and your right dropship supplier, the obvious next step is to decide on where you will sell your products. This can be either through an online marketplace, such as Amazon or eBay, or through your own online store using a hosted eCommerce platform, such as X-Cart.
Online Marketplaces
One of the benefits of selling on online marketplaces is that you already have steady traffic coming through the site. This is beneficial because the main part of the equation for making a sale is to ensure you are receiving online traffic to your products. People cannot buy what they don't see.
Another benefit of online marketplaces is that you don't have to spend the effort in designing your website, which can be time consuming – and can cost you more money. The downside of online marketplaces, however, is that there is a large amount of competition all around your products. There are multiple sellers that could be trying to sell the same product as you, so the main goal is to try to win the "buy box" and be the seller the end consumer first sees.
If you're not ready to start an eCommerce store of your own, selling on a marketplace is a great business idea, too. Check out our guide to find out how to set up Amazon Dropshipping business. Aliexpress dropshipping is covered there, too.
Online Store
Starting an online store can be more time consuming than selling on an online marketplace, but the long term benefits of having your own website can really take your brand to the next level in terms of sustainability. There are several options you have when deciding on which platform to choose; but, to help make it easy, here are a few tips on how you can get started with your own online ecommerce website:
There are plenty of services that allow you to purchase your own domain name at a reasonable price, such as GoDaddy. It's important to have your own domain name as it creates more trust with the end consumer, and it helps build your brand. Try to always purchase a ".com" domain whenever possible.
X-Cart is an open-source e-commerce software that allows you to create and customize your own online store. You can choose from a list of website templates, start with a blank canvas or even create your own from scratch. If you ever need help getting started setting up your store, X-Cart has a team of experts that are more than happy to help you. 
Install Inventory Source Addon
The next step to opening your dropshipping store would be to make sure you have a direct integration with your dropship supplier to get your products up on your store.
The Inventory Source X-Cart Addon does just that and more. It allows you to integrate with your dropship supplier from your Inventory Source account directly into X-Cart to automatically upload and sync inventory, price, quantity and product status.
You can also utilize a Full Automation Inventory Source Plan, which would allow you to automatically sync orders from your store to place them with your supplier and sync back shipment tracking with no manual effort from your end.
4. Marketing Your Dropshipping Business
It's not enough to know how to become a dropshipper. The last and final step to starting your dropship business is to, well, make sales! The only way you will be able to make sales on your online store is if you market your brand and products. Here are a few helpful marketing tips you can implement:
Email marketing is absolutely essential in the world of ecommerce. It allows you to attract potential new customers and engage existing customers. It's easy to collect email addresses of those who have purchased from you in the past. But, if you are a new business, you will need to attract new customers. A way to collect these email addresses would be to offer special incentives, such as a discount on first buy or a free shipping offer, if they enter their email address. Now, you'll be able to continue to market to them through your email campaigns.
One of the first things you should do after you have built your online store is to create social media accounts — most importantly, Facebook and Instagram — for your dropshipping business. Social media is a great place to get in front of thousands of potential customers if you play your cards right. One way to get people to follow you on social media is through Instagram and Facebook Ads.
Figure out who your target audience is, set a daily budget and create ads for your products. You can also try to get in touch with a social media influencer who is related to your product niche to promote your products by sending them some for free and offering their followers a discount code.
Find out the Social Media Marketing Guide that will help you to get started with a perfect SMM strategy or to improve the existing one. You'll learn about social media listening, metrics, resources, statistics, strategies, SEO, and much more.
To help solidify your brand as an expert in your desired product niche, content marketing is a must. The most common way to implement this marketing strategy is through the creation of a blog on your online store. Write content about your product niche's industry and promote the content on social media. Not only does it help build trust with consumers, but it also can increase your Search Engine Optimization (SEO) to where you are now ranking for that topic on search engines like Google, which could greatly help your website traffic.
To Wrap Up
Well, there you have it! You've learned about dropshipping business opportunities and you know how to set up a drop shipping business. By applying the advice in this article, you will be able to take your ecommerce business from a dream into a reality. All you have to do is start, so go begin researching product niches and start building your dropshipping success story.
Subscribe to Our Weekly Newsletter to Get
Expert-Backed

Tips Straight Into Your Inbox

One email a week, we promise.

Awesome! You won't be disappointed 😉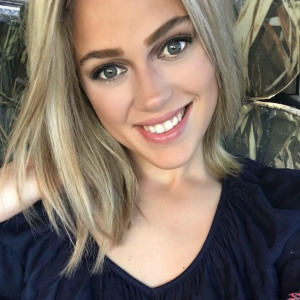 Melanie Brodsky
Head of Revenue Operations, Inventory Source
Melanie Brodsky is the Head of Revenue Operations at Inventory Source. She also runs her own online business, Auggie Outdoors, where she initially acquired her firsthand dropshipping experience.