Yup. This year again X-Cart team is heading to Chicago to exhibit at IRCE, the annual eCommerce conference and trade show.
Oh how we love it. Every event brings new mind-blowing projects, beneficial partnerships and tons of exciting ideas.
Yet our favorite part is networking with you, X-Carters. All the days long we welcome our old friends and new customers.
So, Who Is Going?
We're always trying to make our meetings with you, guys, as productive as it's possible. And we want you to meet the one who will be the most efficient for you. That's why every year different people are going to IRCE. Check who is going. Maybe you know someone?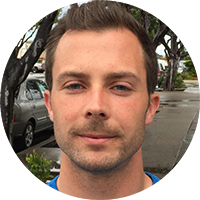 The icing on the cake is our new team member Jeff Brandimarte, Director of North American Sales at X-Cart. He has just become a part of our team (yay!) and he's got impressive working experience, so he knows the industry very well. He'll come from San Diego to meet you, guys.

Max Vydrin, our CEO, is a serial conference-goer and this time he'll also be in Chicago. Max has prepared some fresh information about X-Cart plans, projects, and ideas. So, you'll learn everything from the horse's mouth. Don't miss it.

Alex Mulin, Senior Biz Dev and Head of X-Payments, will be at IRCE 2018 as well. He can sell anything, anywhere and to anyone. And he will teach you, too. Alex always says that attending an eCommerce Expo is the best place to meet cool people and discover new opportunities.

Alexander Dyachkov, the head of Support & Hosting teams. He will check the speed and security of your X-Cart store and tell you what should be improved.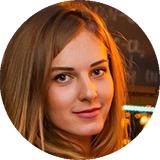 Lera Mosina has been working at X-Cart since 2015, last year she became the Head of Customer Care team. The same year we launched 24/7 customer care and support service. Since then Lera is trying to improve our customers' experience. At IRCE her goal is to meet our clients in person and learn what they are looking for.
Yulia Filatova, our project manager, has been working at X-Cart for 15 years already. Before she became a PM, Yulia tried her hand at developing. 2 years later she changed her mind and never looked back. BTW, it'll be her first big trip. And she is so happy that it will be to the States.
Here's how it was going on a year ago:
This time we'll be waiting for you in Booth 1637 on June 5-8.
Come to say 'Hi', learn the latest news, start a new project or just show us your store and let us help you decide upon the necessary tools and improvements to boost sales. Yeah, we can do it. Right there!
The place is the same – McCormick Place West, 2301 S Prairie Ave, IL, Chicago, 60616
Why Should You Go To IRCE This Year?
Well, here are at least three strong reasons to attend IRCE:
Whatever solution you need for your business is there – in one exhibit hall. Boost sales, improve your marketing strategy, grow audience, learn your customers better, improve orders fulfillment process, spend less time for managing your store, etc. You can find a tool to achieve any of your current business goals.
Networking with attendees and exhibitors is your invaluable resource for great ideas. You'll be surprised how many sensible tips & tricks you can get just talking to like-minded people and eCommerce services providers.
Over 130 educational sessions covering various topics and trends are waiting for you. You'll definitely discover some valuable insights for your business during workshops with true industry experts.
Ready to register? We've got a good discount for your. Click on the button below to get 200$ off your pass. The discount will apply automatically. The offer is valid for new registrations of qualifying retailers only and doesn't work for Exhibit Hall only passes.
Hope to see you there 🙂