←
Back to Blog
Integration with Turn 14 Distribution: Automating Auto Parts Order Fulfillment
We are excited to announce our integration with Turn 14 Distribution*, a leading Performance Warehouse Distributor that caters to the needs of the automotive aftermarket retail sector.
X-Cart's partnership with Turn 14 Distribution is a significant step in providing automotive eCommerce sellers with powerful tools for optimizing auto parts order fulfillment, automating catalog management, syncing inventory, and unlocking more opportunities for dropshipping.
Double down on customer loyalty, reduce cart abandonment rates, and increase online sales while your car parts buyers will enjoy high-quality and fast shipping service.
What Is Turn 14 Distribution?
Turn 14 Distribution is an award-winning national warehouse distributor exclusively selling parts and accessories into the performance aftermarket through the business-to-business channel. With distribution centers in Pennsylvania, Texas, and Nevada, the company boasts ground shipping coverage to 43% of the U.S. population in one day and 100% within two days.
Turn 14 Distribution leverages powerful technologies and innovative logistics solutions while creating solid, symbiotic partnerships up and down the supply chain to cater to high consumer delivery expectations.
Optimizing Auto Parts Order Fulfillment
Automating order and data processing via built-in integrations with distributors helps automotive aftermarket businesses effortlessly sync their inventory from various supplier catalogs across all channels.
The main benefit X-Cart clients get from integrating their online stores with Turn 14 Distribution is automated order fulfillment. They can import brand information and convert it into X-Cart product listings. Business owners can optimize stock management and logistics by synchronizing inventory and sending orders directly to Turn 14 Distribution for automated processing and fulfillment.
Connecting your X-Cart store to the Turn 14 Distribution catalogs via API lets you keep your pricing and inventory up-to-date, simplifying order processing and fulfillment, increasing the speed of service, and saving time!
Key Features
Direct API integration
Directly connect to your Turn14 account with your API key and integrate it with your X-Cart store.
Simple product listings creation and data management
Select the necessary brands to automatically import the product data and filter it by fitment, category, and other criteria. Convert the imported data to X-Cart product listings easily.
Compatibility with Year/Make/Model search
Connect with the YMM fitment search add-on to make website search and navigation across your online store more convenient, maximizing order accuracy.
Up-to-date inventory
Get inventory data from all brands you wish to sell.
Orders and inventory synchronization
Send new orders from X-Cart to Turn 14 Distribution for automated processing and fulfillment.
Transparent order tracking
Receive real-time order and tracking updates from the T 14 Distribution to inform your customer as soon as their order has shipped.
Benefits for Automotive Businesses and Car Parts Buyers
With the Turn 14 Distribution add-on, auto parts business owners can:
simplify inventory management
automatically add new parts and remove those that are no longer available;
import selected brands into the store along with titles, descriptions, tags, categories, pricing, and other data;
customize product listings;
significantly expand product selection;
filter products by fitment, category, special order, and other criteria(with the YMM add-on installed as well);
include estimated shipping costs if they want to advertise 'free shipping';
drop ship auto parts from their eCommerce store
At the same time, automotive customers get:
access to an extensive range of auto parts;
real-time product search and accurate search results;
fast delivery times and outstanding shipping experience.
X-Cart and Turn 14 Distribution about their Partnership
Dan Ziegler, Business Partner Integration Manager of Turn 14 Distribution, welcomed X-Cart to its integration partner network, stating that they are committed to bringing on more eCommerce platforms, especially those committed to the aftermarket industry like X-Cart, to be directly and fully integrated with Turn 14 Distribution.
With up-to-the-minute inventory feeds, real-time order processing, live shipping rates, and 7 day-a-week operations, our aftermarket dealers can thrive with our robust distribution services and proprietary technologies within their X-Cart website.
At the same time, Jordan Checketts, COO of X-Cart, emphasized the importance of trusted automotive partnerships within the eCommerce industry. In the efficient collaboration with Turn 14 Distribution, X-Cart is glad to provide robust solutions to auto parts online businesses, simplifying their tasks and powering growth.
We are providing automotive businesses with a comprehensive eCommerce solution, so having Turn 14 Distribution as a reliable parts distributor will empower our customers to thrive in the competitive market. This integration allows us to provide a full cycle, a complete infrastructure of synched automotive services on our platform that will ultimately help increase distribution.
*In order to use this application, you must already be a dealer of Turn 14 Distribution. If you're not already a dealer, please apply here: https://turn14.com/become_customer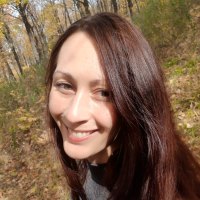 Maria Navolykina
SEO Content Specialist
Maria is an SEO Content Specialist at X-Cart. Once captured by digital and content marketing in her student days, she keeps living and breathing it ever since.
Subscribe to Our Weekly Newsletter to Get
Expert-Backed

Tips Straight Into Your Inbox

Awesome! You won't be disappointed 😉