New X-Cart product line and new X-Cart version released
We are glad to announce total revamp of our product line and release of X-Cart v4.5.3 that introduces many new features.
Product line revamp
We listened thoroughly our merchants and decided to re-package X-Cart and its various extensions into four editions that meet our customers' expectations better.
New X-Cart v4.5.3 Gold, Gold Plus and Platinum packages are available at our new web-site https://www.x-cart.com. You can check the difference between packages at .
X-Cart Gold comes with all existing Gold functionality and has several new features (see below). Gold package is the best choice for small businesses and beginners in e-commerce.
X-Cart Gold Plus was created for experienced online merchants running Small-To-Medium and Medium sized businesses. It includes all Gold functionality and the most popular X-Cart extensions such as HotProducts, Banner System, Social Login (ex-Janrain integration), Advanced Customers Review and many more. See details at
We stop development of X-Cart PRO packages. New X-Cart PRO licenses can be purchased till October 25th 2012 and after that we stop selling X-Cart PRO completely. Updates and patches for X-Cart PRO are going to be released during a year after this very moment (till September 25th 2013).
Multi-vendor functionality is available in X-Cart Platinum that includes almost all existing X-Cart extensions, 1 year support and installation service out of the box. X-Cart Platinum is a solution for large businesses.
X-Cart Enterprise is our "all-in-one" solution for very big folks with very big ideas that includes everything from X-Cart product line, adds dedicated support team and much more.
Package/license upgrades are available as well and can be purchased at
Existing X-Cart customers can download new versions of their packages in their HelpDesk account at https://secure.x-cart.com
Also, new X-Cart v4.5.3 GOLD and GOLD Plus can be downloaded at https://www.x-cart.com/download.html
New X-Cart v4.5.3 features
Featured products catalog on Facebook (Gold & GoldPlus & Platinum) – you can add your X-Cart based store featured products to your Facebook page with just a few mouse clicks.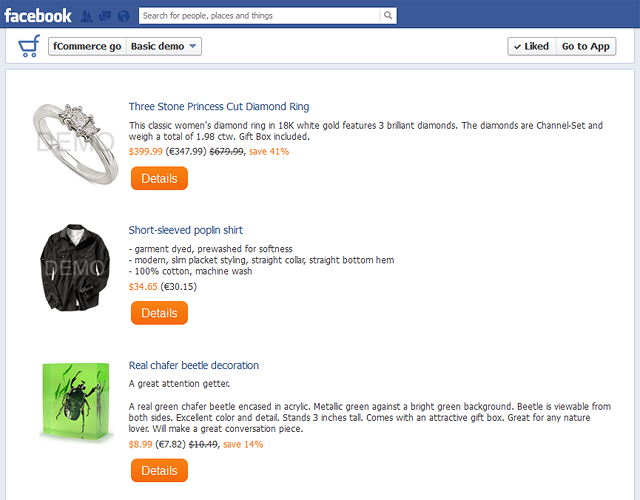 This functionality can be expanded a lot by paid f-Commerce GO Silver subscription.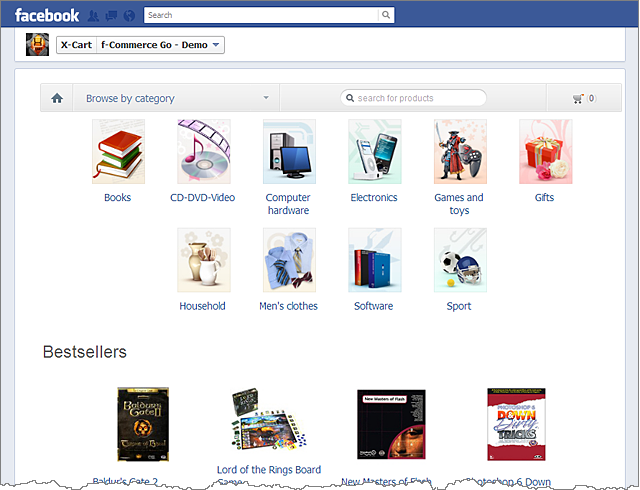 Instant Search with Suggestions (Gold & GoldPlus & Platinum) – enables dynamic, real-time product search with instant suggestions and "search-as-you-type" functionality in your X-Cart based store. CloudSearch service requires subscription.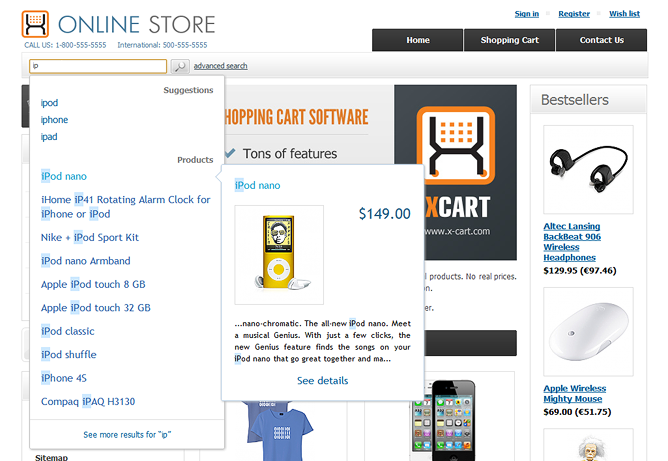 Create Orders In Back-End (Gold, GoldPlus & Platinum) – allows store admin creating orders right from X-Cart back-end.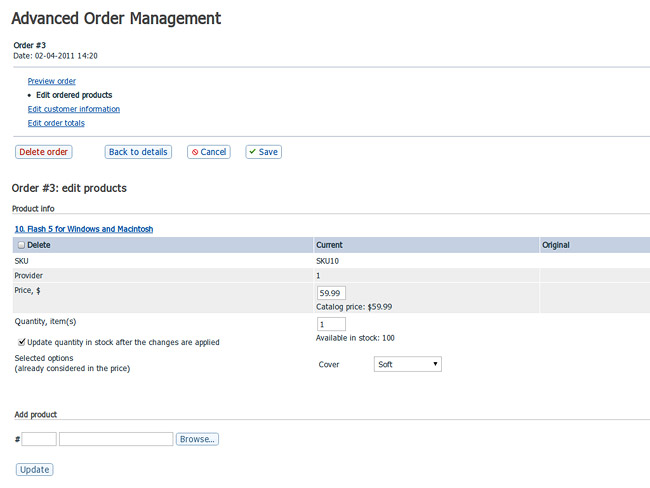 Integration with 1-800Courier (Gold, GoldPlus & Platinum), the leading provider in same day delivery service. By enabling 1-800Courier as a shipping method in your shopping cart, your customers will be able to receive their purchase the same day they order it as long as the shipping address is within 30 miles of your distribution center. Why ship next day, when you can get it same day? Enable your 1-800Courier account today!
Feature Comparison module (Platinum) enables your customers to use feature-based comparison tool within your online shop.
Product Configurator module (Platinum) enables you to sell composite products with many interchangeable and optional components, where buyers are allowed to build their own product configurations.
MultiCurrency (GoldPlus & Platinum) – allows you to display product prices in multiple currencies.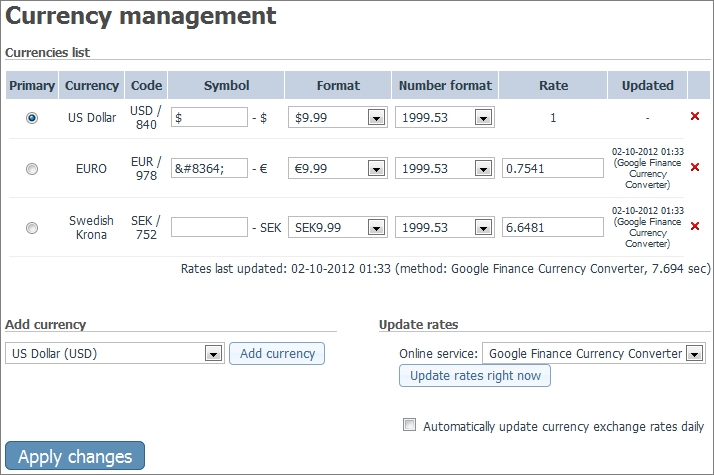 Social Login (GoldPlus & Platinum) – allows customers to login using most popular social networking systems (Facebook, Twitter, Google, Yahoo!, LinkedIn and over a dozen of others) and share your store information with friends.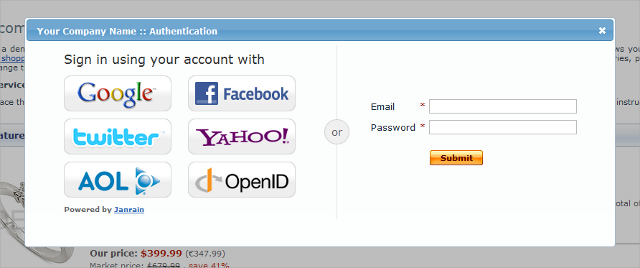 Email Account Activation (GoldPlus & Platinum) – when a visitor registers in X-Cart, an email notifications with an activation link is sent to the submitted email. The newly created account is temporarily disabled. Once the visitor follows the activation link, the account is activated and the customer may log in. This tool is very useful to prevent spam account.
Advanced Customer Reviews (GoldPlus & Platinum) – allows your customers to post detailed feedback about products in your store. The module expands regular X-Cart Customer Reviews module's behavior available in X-Cart Gold.
Product Notifications (GoldPlus & Platinum) – enables three types of product notifications for which your customers can sign up to stay tuned with your store's inventory updates:
Price-drop notifications
Low-stock notifications
Back in stock notifications
[imaeg-center src="https://img.x-cart.com/sites/default/files/blog/X-product_notifications_pl.png" alt="Product notifications" bordered=true]
New Arrivals (GoldPlus & Platinum) – allows you to showcase the latest additions to your store's product catalog.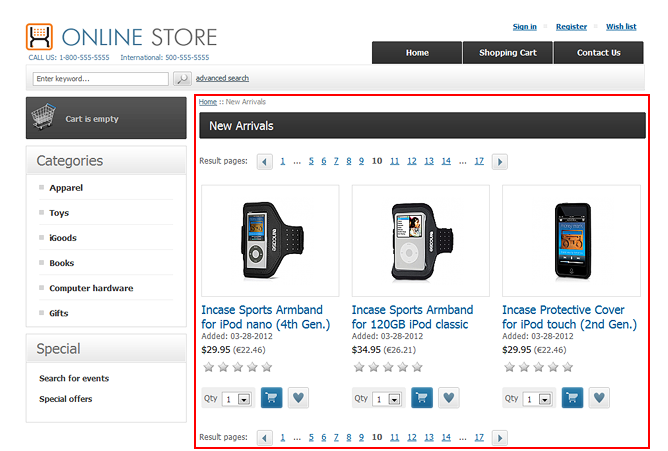 On Sale (GoldPlus & Platinum) – provides a method for promoting specific products in your store by putting them on sale.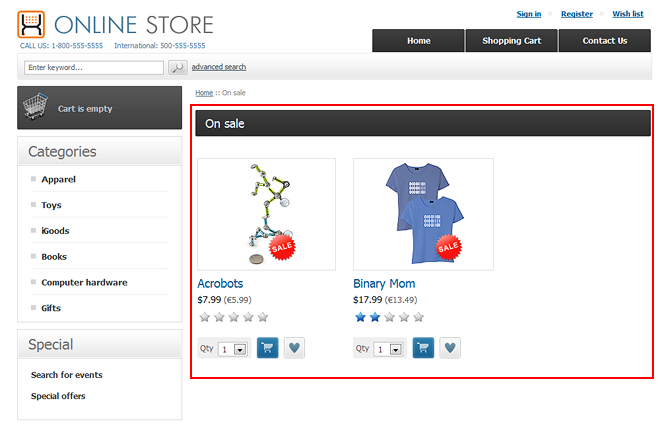 Previously Ordered Products (GoldPlus & Platinum) – allows your customers to quickly find, add to cart and re-order the products they have ordered previously at your store.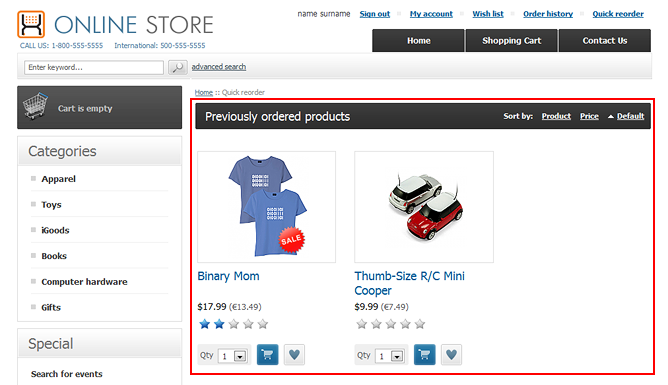 Banner System (GoldPlus & Platinum) – allows administrator to place both images and HTML-code banners (including JavaScript) anywhere within X-Cart by using a special interface in the admin area.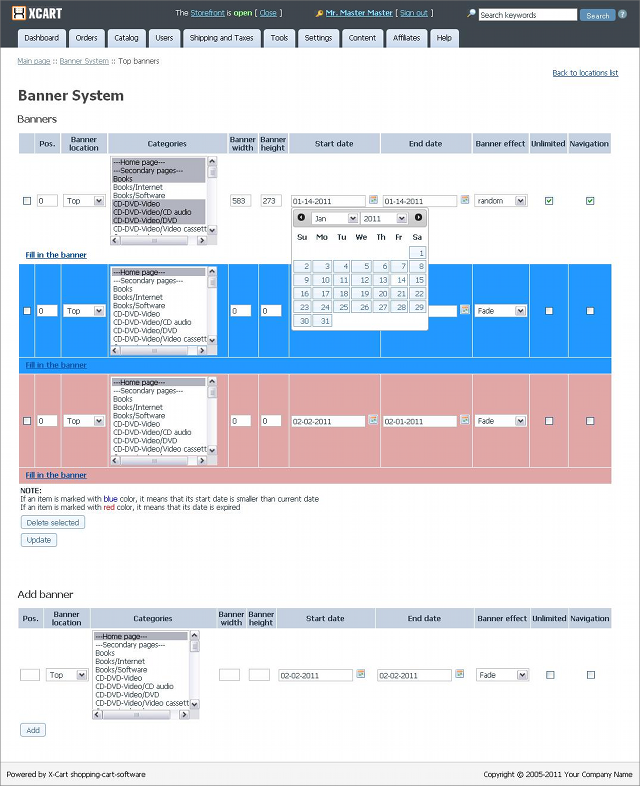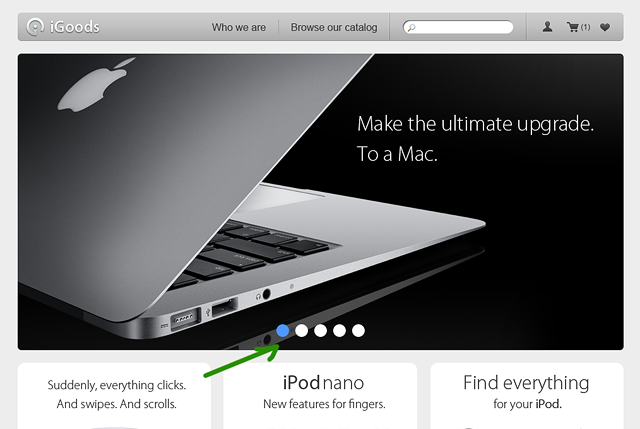 Full Mailchimp integration (GoldPlus & Platinum) – allows to use a powerful MailChimp email marketing system. It extends basic MailChimp integration included into X-cart Gold.
Our best regards,
X-Cart team
Subscribe to Our Weekly Newsletter to Get
Expert-Backed

Tips Straight Into Your Inbox

One email a week, we promise.

Awesome! You won't be disappointed 😉