←
Back to Blog
The Definitive Guide to Selling Beats Online Like a Pro
This blog post was originally contributed by Mark Quadros, the founder of SaaS agency Mediaberry.io.
It has been estimated that the online beats industry generates an average of $30 million in sales annually.
Selling your beats online is one of the most obvious and lucrative ways to make money as a music producer.
Hundreds of beatmakers are taking advantage of the opportunities in the digital space to turn their passion into a flourishing business, and you can too.
If you want to share your sound with the world and earn extra income, you've come to the right place.
We have put together a helpful guide discussing everything you need to know about successfully selling beats online.
1. Why Sell Your Beats Online?
Selling your beats online allows you to bypass the traditional obstacles of the mainstream music industry and take your own future into your hands.
With no need to assemble a team, find a manager, blow through your savings account, or get a record company to back you, you can get started right away. All you need is the ability to create good sounds and a way to get your music heard.
If you've been producing music for a while, you've probably contemplated monetizing your skillset at one point or another. You've got bills, and you probably need to justify the amount of time you spend on Digital Audio Workstation instead of working your full-time or part-time job.
This is where selling beats online comes in. Put out your best material and get artists from all over the world to buy and use them.
The more revenue your music production business generates, the more time you can dedicate to things you actually enjoy. Passion is great, but what's even better is recognition for your talent and making a living at the same time.
Further reading:
2. Is Selling Beats a Profitable Venture?
How many people do you know who can boldly say they make six figures a year, working barely 20 hours a week?
Robin Wesley, chart-topping record producer and co-founder of Urban Masterclass, pulled it off.
Wesley sold his first beat online in 2013 and made $500 in total sales that year. However, by 2015, he was making over $30,000 from selling his beats online, and he has since graduated to six-figure earnings.
He's not alone. Since the platforms' inception producers have sold over $30 million worth of beats on Airbit and BeatStars, respectively. There is nothing stopping you from getting a generous share of this pie.
The growing desire for independence by artists in the music industry means that online beat-selling will only continue to rise in popularity.
Lil Nas X used a beat he bought online to create the top hit, "Old Town Road." The musical sensation originally bought the track or $30 from a Dutch producer called YoungKio. After the song blew up, the Universal Music Group signed the young producer to their label.
Back in September 2017, Chau Dang Khoa was an obscure Vietnam songwriter. He had purchased one of our friend Wesley's beats for about $100. The song he created with the beat soon made it to No. 1 on the Vietnam music charts. Today, the video for that song has over 180 million views on YouTube.
By selling your beats online, you could earn a decent chunk of change, but you could also make it to the big leagues, scoring bigger gigs and better opportunities to get your records noticed.
Further reading:
3. How Do You Sell Beats Online?
There are plenty of online options to sell the music you produce, you just have to figure out which of them work best for you based on your output, budget, and goals.
Join Instrumental Stores
Beat stores offer software that streamlines the beat-selling process for you. They have ready-made features. Just sign up, set up your profile, upload your sounds, and start selling within minutes.
Some of the most popular beat stores out there are:
Airbit
BeatStars
TrakTrain
Soundee
Caketunes
Soundgine
X-Cart
BeatWebsites
Soundclick
ROC Battle
Try out different stores, check out their features and subscription plan, and compare services before making a final decision.
Create a Personal Website
Even if you choose to go with another option, it's always a good idea to get a website of your own. You can use it to collect contact details for your email marketing list, share more about yourself, your creation process, and your journey into making music.
It might cost more upfront and take longer to design a beat selling website, but it's worth the investment. The benefits of having one include:
It looks more professional and shows you're serious about your craft.
Complete control over the look of your site, your brand, and the experience of your buyers.
You get to keep every cent that you make from sales without paying commissions.
Your website will focus on you and your music alone.
You can drive traffic to your beats using search engines.
You can grow and maintain a solid audience with a blog. This audience can be further used to generate leads.
Use Online Forums and Communities
You probably have different forums where you go to find like-minded artists or compete in contests & battles. There are lots of people in these communities that are looking for instrumentals to buy, so leverage these connections to get feedback on your mixes or future customers.
You can start selling beats on Reddit or whatever forums you belong to and earn a steady stream of sales. You can also forge connections that might pay off handsomely in the future.
r/WeAreTheMusicMakers
r/makinghiphop
r/trap
r/trapproduction
r/FL_Studio
r/musicproduction
Sell beats on Soundcloud
Although it's not a foolproof way to get seen by the right people, SoundCloud is still a great way to sell beats online.
The platform boasts of millions of music fans looking for great audio content and some great artists trying to get their hands on the hottest beats.
By posting your beats on SoundCloud and networking with other artists, you can get noticed and attract potential customers.
Showcase your products with YouTube
YouTube is the music mecca with 2 billion unique users and 3 billion monthly searches. Those impressive stats make the video giant the second-largest social media network and search engine in the world.
Creatives from all genres use YouTube regularly, so it's no surprise that the platform is fast becoming the most-favored channel for selling beats.
Due to the volume of content on YouTube, it can be difficult to show up in search results and generate a lot of sales in the beginning.
But once you learn how to sell effectively on YouTube, you'll be making a lot of money not just from your beats, but from the views your videos attract.
To sell your beats on YouTube, you need to start making and uploading videos of yourself talking about beats production and making beats. If your videos are interesting, you'll attract an audience that will keep growing over time.
Once you've built a sizable audience, you can begin promoting your beats on your channel and direct interested buyers to your beat selling store.
Market on Social Media
There are billions of active users across various social media platforms, so there is surely a great number of people amongst them who are looking to buy high-quality beats. This means that there are plenty of opportunities for you to sell your work.
The key to selling on social media is to avoid sharing promotional or sales-y content and focus on sharing high-value posts that people can naturally engage with.
No matter how good your beats are, people are eventually going to tune you out if all you keep posting on your page is "Buy my beats," or "Just dropped some heat! Check out my new beats at blabla.com."
Social media is supposed to be fun and lighthearted. Show people who you are, what you do, and why they should care.
Share short videos of your production process, the beats you've made, and more. Talk about beat making, the songs you can't get enough of, and everything in between. If you're talking to people and not at them, you're more likely to inspire interactions and engagement.
When you get people to respect your beats, people will ask if they can get it online, and then you can tell the pretentious beat store to shove it.
Further reading:
4. What Are the Best Websites to Sell Beats?
One of the easiest, cheapest, and most convenient places you can successfully sell your beats is with X-Cart. Hundreds of producers at various stages in their careers use the platform for selling their beats.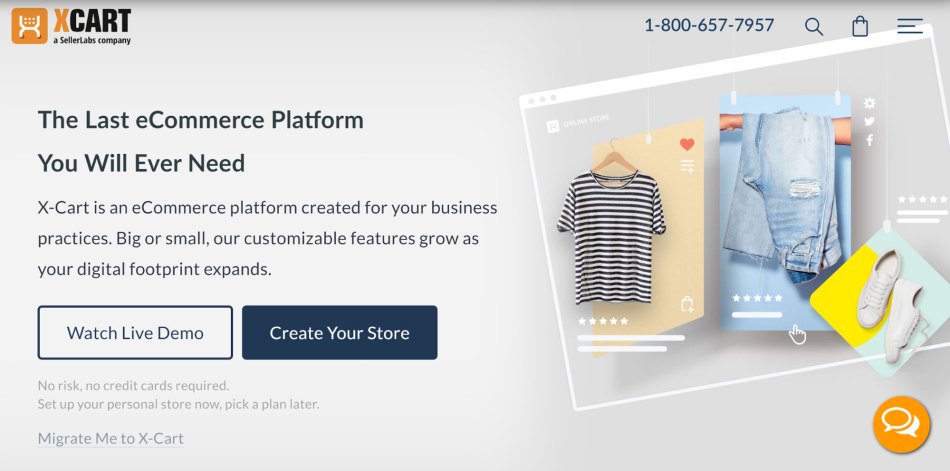 It doesn't matter if your sound is hip-hop, R&B, pop, or jazz, all you have to do is set up your X-Cart store, customize it to your taste, then start selling & upselling to your audience.
You can just focus on what you do best―music production―without worrying about any of the technical stuff. Unlike other websites where thousands of producers are competing fiercely for the same customers, X-Cart shines the light on you alone.
The eCommerce platform has several wonderful features to make beat sales easier for producers:
Super-intuitive and user-friendly interface.
Instant payouts with PayPal, Stripe, Braintree, Square, and others.
Built-in email marketing.
Sell unlimited beats thanks to X-Cart's unlimited bandwidth and storage capabilities.
Vast embedment and integration options.
You don't need to have any previous experience with starting an online store to set up X-Cart and start selling your beats. In just a few minutes, your beat-selling eCommerce store will be ready to go.
All you need to do is:
Create an online store on X-Cart.
Customize your eCommerce site.
Upload your music beats and write descriptions for them.
Add your payment information.
Share your X-Cart store on social media and SoundCloud.
There are alternative digital marketplaces like Airbit and Beatstars, where people also flock to buy beats from producers. However, you may have to say goodbye to as much as 30% of sales. Or even worse, you could be restricted to a limited number of downloads when using their free versions.
The personal branding and advertising options these platforms offer aren't fabulous. The lack of promotional options will hold you back since the revenue you generate is highly dependent on marketing.
Further reading:
5. How Do I Create a Pricing and Licensing Structure?
Once you've come up with beats to sell, you need to figure out how much you want to sell them for. Beat prices are influenced by artist reputation, brand, uniqueness, quality, the target audience, and the platform you're using.
Your goal is to sell as much as possible, so try to stay within a reasonable price range in each marketplace, while avoiding underselling yourself. The average starting price for beats is about $30 for non-exclusive licenses, while exclusive licenses can cost more than 20 times that.
Remember that you can sell beats over and over, so letting them go for lower prices won't hurt you in the long run. As long as your reputation grows and your skills improve, you can charge more for the beats you produce.
Boring alert: there are lots of licenses that beat sellers can use, but they can be broken into main types, exclusive, and non-exclusive. The key differences between the two are as follows:
There is only one exclusive license, whereas you can offer as many non-exclusive licenses as you like, with varying user rights.
Beats with better audio quality and more user rights get higher license prices.
Exclusive licenses can only be sold once to one person alone, but you can sell and resell non-exclusive licenses to an unlimited number of artists.
After an artist buys the exclusive license for a beat, no one else can buy a license for that same beat.
Further reading:
6. How Important Are Marketing and Promotion?
Actually producing beats is only a small part of your work as a beat seller – you need to focus most of your energy on marketing.
What's the point of spending hours mixing and mastering sounds if you can't find any people to buy your beats?
How are you going to get people to listen to your music? How will you attract new customers? How will you close deals and drive conversions? How will you incentivize customers to keep coming to you for more?
Fortunately, there are several strategies you can use to promote your beats online and get seen:
Create a blog and write music-related posts that engage and inform. 
Take content creation a step further by creating engaging visuals like infographics, videos, and other multimedia assets.
Starting a referral program to incentivize affiliate marketers to sell for you. 
Build a mailing list for new and existing customers.
Actively participate in niche online forums and groups.
Share content and market your business on social networks.
Craft a customer loyalty program to incentivize customers to keep buying from you.
How you spend your time marketing will determine how much money you make from selling beats. You need to be consistent and have a strategy for releasing new products. Start by building trust and showcasing the person behind the brand.
Further reading:
7. How Do You Upgrade Your Beat-Selling Business?
You probably have a list of expensive high-tech equipment that you dream of buying someday so you can make better beats, but the truth is that you don't need so many tools or even a large recording studio to make beats that sell like crazy.
The most important equipment you should have is:
A decent computer or laptop
A monitor
MIDI-Keyboard
VST's and drum samples
Headphones
Audio interface
Digital Audio Workstation
Building a sustainable career from selling beats online can be a time-consuming and exhausting process, which is why you need to incorporate helpful tools and software to simplify processes. Some of the tools you are going to need in your back pocket are:
Some of the tools you are going to need in your corner are:
Google Drive for cloud storage, backup, file sharing, and management.
Trello for project management.
Mailchimp or ActiveCampaign for email marketing.
Adobe Photoshop and After Effects for graphics and creative design.
Grammarly and Hemmingway for writing clear and error-free copy.
TubeBuddy for effective YouTube marketing.
1Password for storing passwords and other sensitive information.
GetVoIP for web conferencing and phone services.
Paperform or Typeform for collecting marketing information and for customer relationship management.
Google Data Studio for summarizing, simplifying, and analyzing data.
Further reading:
8. So wait, you're telling me I can turn my love for music production into a profitable business?!
You can't snap your fingers and immediately start raking in the cash. Selling beats online is about scaling your business one step at a time.
Don't look for a shortcut, because there aren't any. As long as you keep putting in the work and making the right moves, you're bound to make a profit from your beat-selling venture. Here are some tips to help you stay on top of your brand and find success:
Here are some tips to help you stay on top of your brand and find success:
Don't be foul or disrespectful; the internet never forgets.
Don't talk about stuff you know very little about.
Maintain a professional appearance on social media at all times.
Always strive for quality over quantity.
Keep re-targeting past buyers with discounts and other attractive offers.
Keep the title of your tracks short and easy to remember.
Pay attention to customer's feedback and continue improving their experience.
Position yourself as a taste-maker in your genre.
Network and build organic relationships instead of hard selling.
Be consistent and easy to work with.
Further reading:
Climb the Ladder to Success
At this point, you're convinced that learning how to sell beats online fast is going to take more work than you were expecting. But once you get going, it's going to get less daunting.
Selling your instrumentals in the online marketplace is a great way to increase your fan base, get more people to notice your work, earn a steady income, and invite an avalanche of professional opportunities that can lead you to greater and greater success.
You don't have to know everything right away or have all the latest gadgets. Let go of your hesitation and set up a store to sell your beats, and keep learning as you go.
Happy beat-making!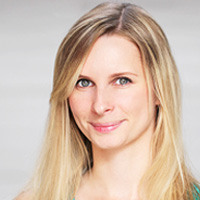 Helen Golubeva
Freelance SEO and Content Marketing Specialist
Helen is an SEO and Content Marketing Specialist. She has been creating and planning content for over 10 years, with 5+ years specializing in eCommerce.
Subscribe to Our Weekly Newsletter to Get
Expert-Backed

Tips Straight Into Your Inbox

Awesome! You won't be disappointed 😉