←
Back to Blog
eCommerce 101: Everything You Need to Know About eCommerce Websites
For now, eCommerce is a daily part of our lives. We order clothes, food, and electronics online, we use credit cards every day, pay via Apple Pay in public transport. So, eCommerce is fully integrated into our lives and it's so hard to imagine our life without it.
What is eCommerce?
Let's start with the definition of eCommerce. eCommerce, also known as electronic commerce or eBusiness, is buying and selling goods and services over the internet.
There's no agreement on how to write the word but at X-Cart we use "eCommerce". You could also see the following variants:
ecommerce
e-commerce
E-commerce
E-Commerce
Ecommerce
When did eCommerce start?
eCommerce appeared, OMG, almost 50 years ago. Can you believe it? Anyway, firstly a basic system of eCommerce appeared, EFT (electronic funds transfer) and EDI (electronic data interchange). Also, don't forget about teleshopping that started that time, too (which is still alive and only God knows why).
Later ATM Machines and credit cards gained their popularity so eCommerce had no other choice than to develop. Then the first eCommerce platform in the world appeared, and after that… wow! Let's better see the process of growing in the timeline below.
Ecommerce timeline
1969: The first American eCommerce company CompuServe founded.
1972: The first online transaction was made in 1972 when students from Stanford Artificial Intelligence Laboratory and MIT were selling online cannabis via ARPANET (the Advanced Research Projects Agency Network).
1979: Michael Aldrich invented electronic shopping.
1982: Boston Computer Exchange launched one of the first eCommerce platforms.
1984: A marketplace was launched by CompuServe.
1990: The first web browser WorldWideWeb appeared. Everyone with the access to internet could shop online.
1995: Amazon and eBay launched. The new era of marketplaces started.
1996: Indian and Korean marketplaces launched.
1998: PayPal, an online payment system, launched.
1999: Alibaba launched.
2000: Google launched Adwords, Walmart launched its website where you can shop online.
2001: X-Cart, global eCommerce software pioneer launched.
2005: Amazon Prime, flat-fee shipping service for members appeared; Etsy launched.
2009: Bitcoin launched.
2011: Google Wallet launched.
2014: Apple Pay and Jet.com launched.
2015: Pinterest became an eCommerce solution via adding Buyable Pins.
2018: Instagram shoppable posts and stories appeared.
And here we are: it's 2019 already and I'm waiting for something that is worth including in this timeline.
Don't Wait for the Change to Come First
Create your eCommerce business with X-Cart today and make it happen.
How does eCommerce work?
eCommerce is pretty much like physical retail. We buy and sell. The difference is that eCommerce operates digitally. What you should know is that there are several main points on which the whole eCommerce is based. Here's what I'm talking about.
eCommerce basics
Without it eCommerce (and commerce businesses) couldn't exist. It's simple: one of the parties pays money, the other provides goods or services. Almost everything you can find in a brick-and-mortar store you can buy online now: books, apparel, gadgets, food, even pets!
My favorite part is that now I can buy ebooks (I've been reading them for 9 years already and when I hold a paper book I feel uncomfortable and always want to swipe), magazine subscriptions (feels like I'm saving trees), music, software, online courses which is my personal desire.
Accepting orders
Seems like there's nothing simpler. And here's the order you've been waiting for, but here're the points you should not ignore except just updating the order database:
counting taxes
coupons and discount processing
billing
delivery address
making sure that a customer accepts terms of service
order and tracking numbers
delivery details
payment gateway
Accepting payment
Transactions are usually conducted by a payment gateway. Payment gateways have payment options, checks and accept personal details like credit card numbers and CVVs, provide multi-step authentication.
Delivery details
Oh, delivery. How often do you have problems with your orders that you didn't receive on time? I had this problem a couple of times. Sometimes a company handles the problem at once, sometimes… well, you have to wait a lot. Be the one who doesn't have problems with logistics!
So your purpose is to make sure that the right product reaches the right customer on time without any damage. You can handle it yourself or use a third-party logistics provider. Doesn't matter what you choose. Think about the result.
Customer care
Helping your customers is what you'll have to do no matter how fabulous you're. They always have questions, they mistype their personal information, they pick the wrong size, their orders sometimes get damaged… Be ready to handle it. Be helpful. Easy to contact.
Reverse logistics
Reverse logistics is fatal. It's impossible that everything is always in perfect shape, mechanisms work as they should, the size is always correct.
We got used to sellers sending products to customers, not vice versa. But be ready to get your products back, too. And fix the problem.
What is an eCommerce website?
An eCommerce website is a site that sells products and services through means of the data transfer and funds over the internet.
Types of eCommerce websites
One of the first questions you should ask yourself when creating a business is "What is my business model type?". Here's your chance to pick.
Business-to-Consumer (B2C): Electronic exchanges of goods and services between businesses and consumers – the end users.
Business-to-Business (B2B): Electronic exchanges of goods and services between businesses.
Consumer-to-Business (C2B): Electronic exchanges of goods and services where people offer items or services to businesses.
Consumer-to-Consumer (C2C): Electronic exchanges of goods and services between buyers, normally through a third party.
Consumer-to-Administration (C2A): Electronic exchanges when a consumer sells goods and services to people and public organizations.
Business-to-Administration (B2A): Electronic exchanges of products and services between organizations and public administrations.
Types of merchants & What they sell
Physical goods. This is the most typical kind of store. They show the goods in their online stores, customers pick what they like and save items or add them to their carts. When a purchase is made, businesses ship orders to the customers.
Services. Educational, repairing, consulting people – anything can be bought online as well. Want to create a website? Okay. Find a tutor? Great. Consider you already found one.
Digital products. Ebooks, podcasts, software, online courses (my favorite!) – buy what you want, learn when you want. This trend is just awesome.
Steps you follow on an eCommerce website
A customer chooses one of your products, a sweater, and s/he adds it to the cart. All the information is saved in the database.
The order manager queries your database to find out if the sweater of that exact color and size is actually in stock.
If it's not in stock, the stock database may order more items from a manufacturer. If it is in stock, the stock database confirms the sweater is available.
A merchant system accepts the payment.
The bank confirms there's enough money on your customer's credit or debit card.
When the transaction is successfully processed, the web server is notified. Then the customer gets a message that the transaction is complete.
The order manager requests to dispatch the order from the warehouse to the customer. When it's dispatched, the customer gets an email.
The order is delivered to the customer.
It means selling or buying goods and services via mobile devices. Is there a person who has never bought anything through an app or paid with Apple or Google Pay? I bet not so many people are left. Online shopping is a desire for people, and as mobile sales are growing, the number of people who choose online shopping is decreasing.
There're some thoughts on what you can do to improve your users' mobile commerce experience:
Speed up your mobile website. Nobody likes waiting, not so many people can actually wait. So show your customers that you appreciate their time and don't make them suffer.
Payment solutions should be safe and easy to use. Please, please, please, consider adding OEM Pay (Apple Pay, Google Pay, etc).
Create an app. That's convenient and your business will seem to be some fancy trustful business that keeps up with the progress.
eCommerce marketing
Your eCommerce store success depends on your marketing strategy. There're so many things you can do. When you're just starting your small business you're probably short of resources and I'm not talking about money alone. You may lack time and people, too. Try to resist the temptation to use all the marketing strategies possible.
Don't promote your eCommerce business in every social media you know. Start from one or two. Think about your content quality above quantity.
If you need more information or you just don't know where to start, don't worry. We're here to help you. All our blog is dedicated to eCommerce marketing. I'll try to pick those posts that you might need in the beginning.
How to sell online guide
This guide will help you to find a product to sell and to actually sell it. We've collected all the necessary information about selling on Amazon, eBay, Esty, Pinterest, Facebook, and Instagram. And you'll also find out about omni-channel marketing.
Email marketing
In our email marketing guide, you'll find everything about email marketing software, tools, and apps. Hacks on how to grow your email list and what to do with abandoned carts. And we'll explain to you why transactional and order confirmation emails are great, too.
YouTube Marketing
This post is about YouTube marketing and how you can use Youtube for your eCommerce business.
Instagram Marketing
From your Instagram marketing guide, you'll learn how to create an Instagram business account, how to get more followers and likes, how to sell and advertise there and why influencer marketing is an awesome opportunity for a business.
Design
Here we will help you with creating your logo yourself, finding tools and learning some basic rules. Web design tools will help you to build your dream site at once, and also check the examples to get inspired.
Website Development
Everything you wanted to know about eCommerce development: checklist, cost considerations, eCommerce development, support or maintenance services, template customization, and more.
Google AdWords
Everything you wanted to know about Google AdWords: searching for keywords, targeting your campaigns, etc.
Pricing
Pricing tactics you should consider trying. Sometimes they are not that obvious.
Metrics that you should measure
It's not enough just to create an online store. To measure your effectiveness you should also be tracking metrics. They show what you should work on. It's also hard to plan without knowing your statistics. If you know it and can work with it then, well, we can say you know your business.
So what metrics should you pay your attention to?
Bounce rate
Bounce rate is the percentage of visitors that left the site after viewing only one page.
Visitor Conversion Rate
With this metric, you define the percentage of website visitors who have "converted" from passive visitors into active visitors.
Source: Optimize smart
Cart Abandonment Rate
Abandoned carts are nightmare of online shops owners. You engage your customers, they come, pick goods and… something distracts them or they just change their minds or wait for a coupon – a ton of reasons. The result is always the same – it happens. And you have to struggle against it.
Knowing this metric helps you decrease it. And we can help you, too.
Source: Lemonstand
Email Subscribers Engagement
Simple tracking tools will show how many leads actually open your emails and, subsequently, how many of them convert from email click-throughs. Without this metric, you will just send tons of emails that won't work. While checking the metric you'll find out what emails work best for your business and which you should not send ever.
Traffic
A basic metric. Find out how many people come to your store, how many people buy. See the impact of your marketing campaigns.
Mobile users
The number of mobile users is growing. Do I have to mention that the mobile version of your website should be just awesome – fast and easy to navigate? If you care about it, you have more sales. Simple.
The amount of time a visitor spends on your website.
Pages per visit
Pages per visit metric shows how many Web pages a user views on your website. This metric is usually displayed as an average.
Bounce rate
Bounce rate represents the percentage of visitors who enter the site and then leave it ("bounce") instead of navigating to other pages of your store.
I want to create a store. Where to begin?
You've been planning to start your small business for a while, and now, when you see the eCommerce growth you finally decide: "It's time!". And you're right. The main question is where to begin. Well, you're in the right place and we're ready to help you here.
I'll be honest: there are a lot of things you should think through. But don't panic! We'll be happy to help you with your online business.
So what should you do to be successful in online retailing?
First, you'll have to pick your niche and decide what you're going to sell, then define your target audience. Think of your business model: stocking inventory, dropshipping, or online mall?
After that, you should register your domain which should be easy to both spell and remember. Preferably, it should be associated with your business. Picking your perfect platform is another question to pay attention to as it's serious.
The other things you should consider when creating your eCommerce website are web design (you might like one of these templates), online marketing, payments and shipping, inventory management.
Here's our detailed guide on how to start an online store that actually grows.
eCommerce best practices
To encourage you, I want to share our clients' best practices. If you read their stories you'll see that there is nothing impossible. You can do it, and we will be happy to help you.
This story is about Trademark Hardware who increased traffic by 75K and got NASA and Tesla in their clients' list after they optimized their eCommerce store for mobile.
This success story is about a small 155-year-old local family business from Tennessee, that became world famous after launching an online store. We found out how they did it.
This story is about Elite Trimworks, a small eCommerce store that boosted traffic by 253% migrating to X-Cart. We asked Marino how he did it and what other results he achieved.
This story is about a group of enthusiasts who managed to turn their passion for snow and ski into a successful eCommerce business. We met with Leanne to learn the details.
To sum up
It's an awesome idea to start your own eCommerce business from scratch. What you need to understand is that it's impossible to start making money the next day. Before the success comes you should work, most probably a lot.
Make your business decisions based on analysis, don't hurry and always think of what your clients need. And we at X-Cart will do our best to make your eCommerce business grow and blossom.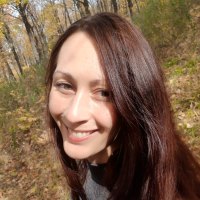 Maria Navolykina
SEO Content Specialist
Maria is an SEO Content Specialist at X-Cart. Once captured by digital and content marketing in her student days, she keeps living and breathing it ever since.
Subscribe to Our Weekly Newsletter to Get
Expert-Backed

Tips Straight Into Your Inbox

Awesome! You won't be disappointed 😉