X-Cart 5.2.14: Vendor rating, Order messages, Bugfixes

Hi friends! Today we are rolling out X-Cart 5.2.14. As usual, it will be first available for developers and once we make sure everything goes smooth, all live stores will get the update.
In the new version we've fixed some minor (yet annoying) bugs, adjusted the way Product Filters work with Product Tags and added new cool features. Learn about the latter below.
Order messages
This module adds the ability for customers and vendors to communicate on their orders and open disputes right in X-Cart. Imagine how easy and straightforward your customer care may be with this new feature. Order messages module is available in all paid editions starting from 5.2.14.

Vendor rating
The feature has been added to X-Cart Multivendor edition. The title speaks for itself, Vendor page now displays the aggregated rating of vendor's products (based on Product Reviews module data). It adds credibility and thus makes purchasing experience even more pleasant and safe for customers.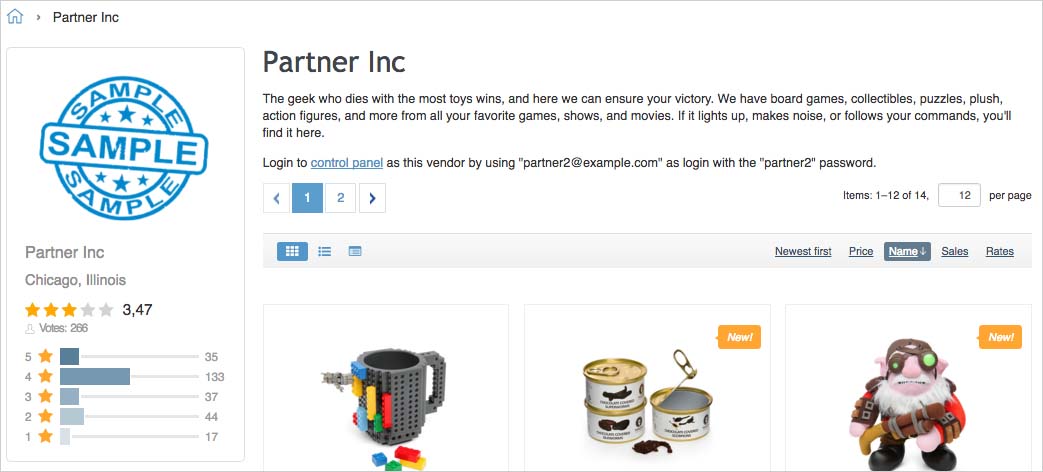 Saving credit cards for customers
We've also added a small but useful improvement into X-Payments. Starting from 5.2.14 a store administrator can save credit cards on behalf of his customers.


Another small but frequently asked change is that mall admin may now change vendor of a product right at the product modify page. You requested, we delivered! The full list of changes is available in X-Cart 5.2.14 changelog. Download or upgrade to X-Cart 5.2.14 and let us know what you think!
Subscribe to Our Weekly Newsletter to Get
Expert-Backed

Tips Straight Into Your Inbox

One email a week, we promise.

Awesome! You won't be disappointed 😉

Anna Shvetsova
Business Analyst at Seller Labs
Anna Shvetsova has over 8 years of experience in the eCommerce industry, making her way from a Customer Care Agent to a Marketing Coordinator to a QA specialist to a Business Analyst, where she is now. She has a lot of knowledge to share with the merchants and eCommerce business owners, and she enjoys doing it in blog.