Hi, X-Carters!
It's time to announce the release of another X-Cart version: 5.0.12 has become available. Your stores will inform you about the possibility to upgrade shortly. This version is aimed at "polishing" our new-generation platform: implementing minor design improvements, enhancements to existing features, bug fixes. If you're looking for technical information, you may want to check the changelog.
"Robokassa" is the only new module we offer this time. Mainly, it will be interesting to merchants from Russia and probably the CIS, as it integrates the local service.

With "Robokassa" you're killing two birds with one stone. Wait, more than two, much more! With this single integration your X-Cart store will offer several types of payments «in the single window». Credit Card payments, SMS payments aka "Mobile Commerce", e-currencies like Qiwi Wallet, Yandex.Money and WebMoney, Instant Payment Terminals, Internet Banking (Russian Standard Bank, VTB 24, Alfa-Click and more), iPhone/iPad app and other.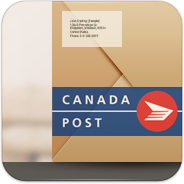 X-Cart and Canada Post partnered together to update the existing integration. With the improved "Canada Post" module you're getting all bells and whistles like delivery to Post office (they select it from the list of nearest ones – with day, evening and weekend pick up being available), delivery to residential and business address, convenient returns management and orders tracking (whatever you like, self-check or email notifications).
PS: Oops, it looks like the header banner is larger than the text itself this time. I promise to write a better (at least, a larger) post next time: the upcoming version 5.1.0 is going to have several major updates!